At first, Gavin Huntley-Fenner's asthma came on slowly. While training with his high school wrestling team, he grew short of breath whenever he ran laps outside in the cold. Huntley-Fenner didn't worry too much, though, because his symptoms were never severe, and they disappeared in warm weather. A few years later, things grew much worse.
By then, his asthma attacks were so severe and frequent that he ended up in a hospital emergency room twice in one month. When he was near cats, his symptoms worsened. At times, it was impossible for him to climb a short flight of steps without stopping to rest. Huntley-Fenner decided he needed to find a way to manage his disease for a lifetime.
When Huntley-Fenner puts his mind to something, the results are often impressive. He earned his doctoral degree from the prestigious Massachusetts Institute of Technology and began a research career studying how children learn to speak and to grasp the concepts of numbers and counting. His broad range of skills has made him a sought-after business consultant in Southern California, where he now lives with his wife and two children.
He approached his struggle with asthma with the same deliberate and careful study.
"My key challenge right now as an asthmatic is that I'm on a lot of medication at high doses," he says. "As I grow older and my disease worsens, I'm concerned that there will be less and less flexibility to treat flare-ups."

So, with his doctor's blessing, Huntley-Fenner tries to cut down on medications whenever possible, all the while being careful not to jeopardize his health. "Finding a doctor open to thinking through the problem with you is important," he recommends.
His approach seems to be working. For now, Huntley-Fenner's asthma doesn't seem to be worsening. To keep his body strong, he seeks out ways to exercise that won't cause an attack. "I have to be more creative in finding ways to keep fit," he says matter-of-factly. "I can't run around as much as I would like with my kids, but we ride bikes. There are neighborhood soccer games that would be fun for me to join in, but I can't. We're managing well, though. I can run on a treadmill. I can cycle. I can swim."
For Huntley-Fenner, trying to minimize the impact his asthma has on his family is a main concern. He has worked to reduce the amount of dust and allergens in his home, which can aggravate his asthma. "We no longer have a dog, we've covered our mattresses and pillows [with special coverings to reduce allergens], and we've put in wood flooring instead of carpets," he explains.
At the same time, he is concerned that creating such a sterile environment could prevent his three-year-old son and eight-year-old daughter from building their own resistance to things that cause allergies. It's a careful balancing act.
"If you're allergic or asthmatic and you're a parent, you might worry, 'What is the impact of this disease on my children?'" he says. Though he is concerned that his children may develop asthma or allergies, he doesn't let those thoughts get the best of him.
With the care of a good doctor, proper medicine, and a healthy outlook, Huntley-Fenner has dealt with asthma head-on — and instead of anxiously awaiting another attack, he has pushed it into the background of his busy, fulfilling life.
"I know that asthma poses certain risks for me and my family," he says, "but I won't let it overshadow my life."
Huntley-Fenner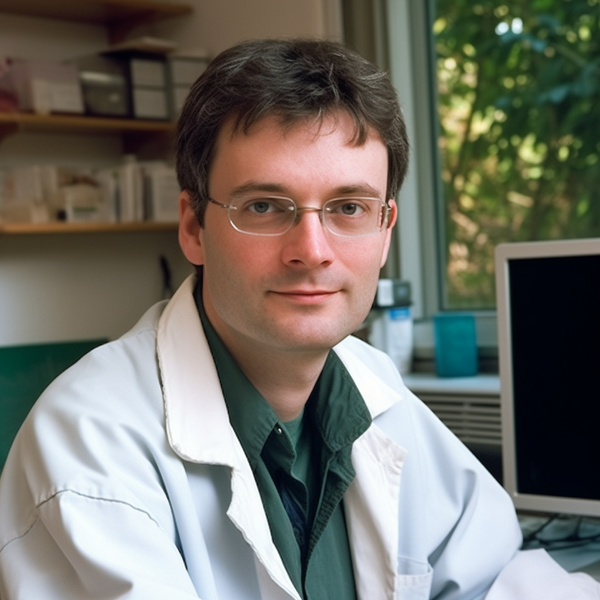 He knows everything about medications – to which pharmacological group the drug belongs, what components are included in its composition, how it differs from its analogs, what indications, contraindications, and side effects remedy has. John is a real pro in his field, so he knows all these subtleties and wants to tell you about them.