QVAR is an advanced HFA formulation of beclomethasone dipropionate and will provide proven efficacy at half the dose of CFC-BDP. Unlike CFC-based formulations, the use of HFA allows BDP to be evenly distributed in a solution rather than a suspension. The evaporation characteristics of the HFA-BDP solution result in an extrafine aerosol mist containing BDP particles that are 1.1 microns in diameter. The small particle size achieved by QVAR results in greater drug deposition in the lungs, including the large, intermediate, and small airways, and less deposition in the oropharynx.
Small particles and the drug deposition of QVAR can make a big difference in improving asthma control for your patients. QVAR provides efficacy comparable to CFC-BDP at half the dose, and is available in two convenient, flexible dosage strengths, 40 meg and 80 meg.

With QVAR, greater lung deposition does not lead to an increase in systemic side effects. In fact, QVAR demonstrated a lower overall incidence of treatment-related adverse effects vs. CFC-BDP (P=0.012) among 1,429 patients enrolled in five Phase III clinical trials (QVAR 11% vs. CFC-BDP 16% vs. placebo 10%). Especially noteworthy was the fact that no QVAR patient developed oral candidiasis, which may be a function of reduced drug deposition in the mouth and throat. Another important finding was that QVAR increased drug delivery to the lungs without increasing HPA axis suppression compared to the same dose of CFC-BDP.
In a 6 to 12 month open label pediatric study, patients who were switched to QVAR at half their regular dose of CFC-BDP remained well controlled by all measures of lung function and symptomatology. Further, at week 12 in studies with patients five years old and older at BDP doses as low as 80 meg/day, QVAR improves lung function as demonstrated by mean change from baseline in percent predicted value of FEV. Statistically significant results (at a p-level of less than 0.01) showed two-and-a-half times as much change in baseline for both QVAR doses 40 meg/day-compared to placebo.

QVAR offers safety in patients as young as five years of age. In clinical studies with patients 5-12 years of age, no clinically-relevant differences were found in the pattern, severity or frequency of adverse events compared to adults, except for conditions more prevalent in children generally.
In summary, QVAR delivers more of the active drug to the lungs and less to the mouth and throat with a lower overall incidence of treatment-related adverse effects at half the dose of CFC-BDP. QVAR's proven efficacy, safety, and flexibility of dosing makes a logical choice for inhaled corticosteroid therapy.
Common side effects associated with the use of QVAR and placebo in clinical trials include, but are not limited to, headache (12% and 9% respectively) and pharyngitis (8% and 4% respectively).
A reduction in growth velocity in growing children and teenagers may occur as a result of inadequate control of chronic diseases such as asthma or from use of corticosteroids for treatment.
QVAR is indicated in the maintenance treatment of asthma as prophylactic therapy in patients 5 years of age and older. QVAR is also indicated for asthma patients who require systemic corticosteroid administration, where adding QVAR may reduce or eliminate the need for the systemic corticosteroids.

QVAR Inhalation Aerosol is not a bronchodilator and is not indicated for relief of acute bronchospasm.
Caution: Adrenal insufficiency may occur when transferring patients from systemic steroids.
QVAR® is a registered trademark of Riker Labs, a subsidiary of 3M, and the trademark is used under license.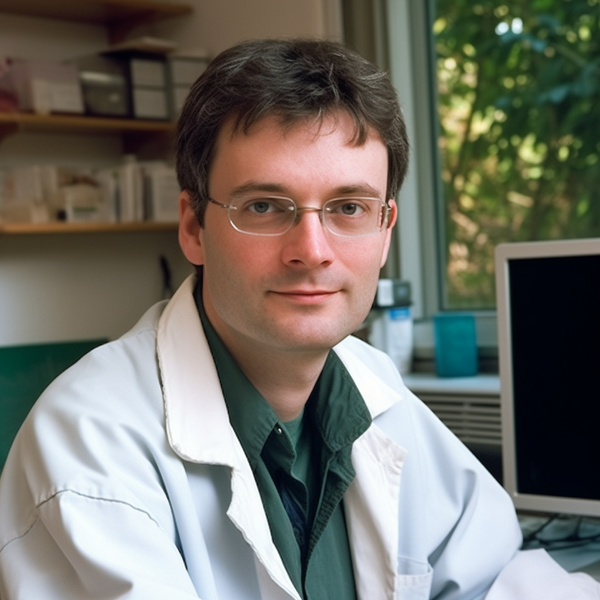 He knows everything about medications – to which pharmacological group the drug belongs, what components are included in its composition, how it differs from its analogs, what indications, contraindications, and side effects remedy has. John is a real pro in his field, so he knows all these subtleties and wants to tell you about them.