Name ______________________________________________________________
Date _________________________
To manage your asthma, you need to keep track of your symptoms, your use of medicine, and your peak expiratory flow (PEF). Using your PEF as a guide, here are some tips for treating your asthma symptoms:
GREEN means Go: You're feeling OK. Just keep using your preventive (anti-inflammatory) medicine.
YELLOW means Be Careful: You're having some symptoms. It's time to use your quick-relief (short-acting bronchodilator) medicine, in addition to the preventive medicine.
RED means STOP: Your symptoms are serious. You need to get help from a doctor!
Green Zone
Your green zone is _________, which is 80% to 100% of your personal best peak flow. Go! Breathing is good, with no cough, wheezing, or chest tightness.
Action:
Keep taking your usual daily medicines.
Yellow Zone
Your yellow zone is __________, which is 50% to 80% of your best peak flow. Be careful! You may have symptoms like coughing, wheezing, or chest tightness. Your peak flow level has dropped, or you notice that you need to use quick-relief medicine more often, you have more asthma symptoms in the morning, or asthma symptoms are waking you up at night.
Action:
Take ______ puffs of _________________________ (your quick-relief medicine). Repeat this dose every 20 minutes, up to ____ more times.
Use ____ puffs regularly every 4 to 6 hours for the next 2 days.
Take ______ puffs of ___________________ (your anti-inflammatory medicine) ______ times per day.
Start taking oral steroid medicines (or increase your dose): ________________ in a dose of ____ mg every A.M. ____ P.M. _____.
Call your doctor or a hospital emergency room for advice today.
Red Zone
Your red zone is ___________, which is 50% or less of your best peak flow. Danger! Your peak flow number is very low, or you continue to feel worse after taking more medicines according to the directions for the yellow zone.
Action:
Take ______ puffs of your quick-relief medicine. Repeat this dose every 20 minutes, up to ____ more times.
Start taking an oral steroid medicine (or increase the dose). Take _______ mg right now.
Call your doctor now! If you can't reach your doctor, go to a hospital emergency room.
Call your doctor at any time if you have any of the following problems:
Your asthma symptoms get worse even though you're taking oral steroids
or
Inhaled quick-relief medicine isn't helping you for as long as 4 hours
or
Your PEF stays at 50% of your personal best (or gets even lower), even though you're using your action plan.
Important telephone numbers:
Doctor's office _____________________________
Doctor after hours _________________________
Hospital emergency room __________________
Reviewed/ Updated: 9/01
Created: 9/00
This handout provides a general overview on this topic and may not apply to everyone. To find out whether the handout applies to you, and to get more information on this subject, talk to your family doctor.
Adapted from the American Academy of Family Physicians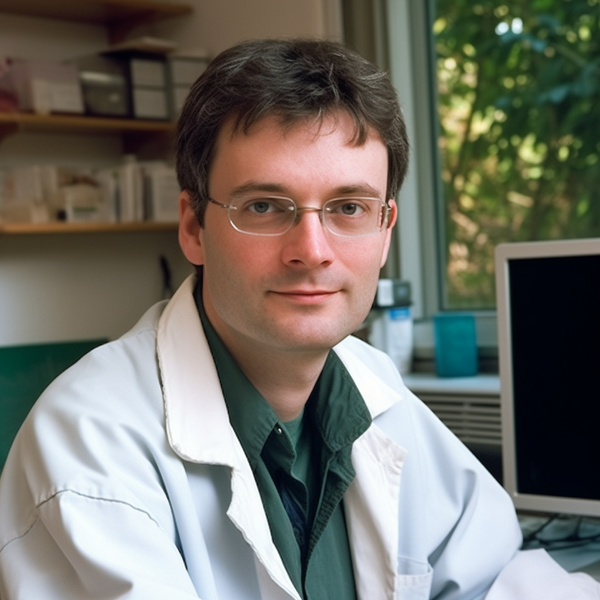 He knows everything about medications – to which pharmacological group the drug belongs, what components are included in its composition, how it differs from its analogs, what indications, contraindications, and side effects remedy has. John is a real pro in his field, so he knows all these subtleties and wants to tell you about them.