In a class of thirty students there will be on average four to five with asthma. One or two of these will have obvious asthma for which they may be taking treatment, but the others may not be recognized or treated. Many students may not be aware that their shortness of breath and chest tightness are abnormal. Teachers can help parents and doctors by observing students who have recurrent coughing or wheezing, or who are unusually tired, or are unwilling to participate in vigorous exercise – they may have asthma. So, too, may students who are frequently away from school with respiratory illnesses, e.g. "colds". If asthma is suspected, this should be discussed with the parents and the school health nurse.
Long Term Outcome
While up to 20% of students have asthma at some time in childhood, only about half of them will go on to have asthma in adult life. Some students seem to lose all symptoms in adolescence and have no further trouble. Others may lose symptoms as teenagers but asthma could recur later. This may be more likely if the student takes up smoking. Others may have persistent asthma without any lengthy period free of symptoms.
There is, at present, no "cure" for asthma. However, with current treatment, children with asthma can lead an almost normal life. Long term treatment with modern, safe drugs in recommended doses will improve asthma control, resulting in a reduced frequency of attacks and improved lung function. Careful treatment of asthma in childhood and adolescence is therefore of great importance to long term health.

The Spectrum of Asthma
Asthma is a condition which varies widely in frequency and severity. There are three common ways in which asthma may occur:
Asthma which occurs only with exercise – "exercise induced asthma".
This may vary from mild wheeze, not requiring treatment, to severe, even life threatening asthma. Typically, exercise induced asthma comes on after some minutes of vigorous exercise – especially running in cold air – in a student who was well before exercise. Some students develop wheezing only after stopping exercise, and in others wheezing may worsen for a period after activity ceases. Symptoms may last for up to 30 minutes. About 5 % of students have only this form of asthma.
Current research suggests that exercise induced asthma is due to airway cooling and drying, because of the increase in breathing during exercise. This causes the release of chemicals from airway cells, causing the muscles which circle around the airway to tighten, thus narrowing and obstructing the flow of air.
Infrequent asthma
This is usually mild and can be brought on by multiple trigger factors including exercise and allergies. It is the commonest form of asthma, occurring in 10-12% of all students, and will be made worse by exercise during an attack. When the student is not having an attack, exercise tolerance may be normal or near normal, but this can vary greatly between students, and from day to day in the same person.
Persistent or frequent asthma
This occurs in about 5 % of students. They are often wheezy, breathless and unwell, with coughing and frequent "colds" which may be features of asthma rather than infection. Attacks may be caused by a variety of trigger factors, including exercise. These students may have symptoms on most days, loss of sleep and time off school. These students require regular, daily treatment. Even when their asthma is well controlled, they will have difficulty with vigorous exercise.
Asthma at School
Most students cope very well with asthma once they have learned how to use their medications correctly. However, students who have troublesome asthma may be frightened during an attack and can also show frustration and anger. This is natural, and these students need extra support. Their problems are best helped by parents and teachers who are calm, quietly supportive, and who know how to treat asthma.
Teachers should identify students in their class who have asthma, and have a separate plan of treatment worked out for each of them, in readiness for an unexpected attack. All schools should develop adequate documentation about students with asthma.
Classmates should be taught about asthma so that they can be supportive. School projects for students on the topic of asthma can also provide learning experiences. The Asthma Society of Canada can provide further information and assistance.
Asthma Triggers at School
Triggers are things that can make asthma worse. The more common triggers are:
Respiratory infections, e.g. head colds and sore throats
Exercise, especially in cold air
Cigarette smoke
Allergens (animals, mould, pollen, dust)
Sudden changes in air temperature
Air pollution
Irritants, e.g. perfume, paint
Emotion and stress
Excitement and laughter.
Identifying and avoiding asthma triggers whenever possible can play an important part in the treatment of asthma.
Common Problems and Fallacies
"Asthma is a psychological condition"
Emotional upset, excitement and other forms of stress can sometimes aggravate asthma, but these triggers do not CAUSE asthma. Asthma is NOT "all in the mind". Studies of large groups of people with asthma have shown that they are as psychologically healthy as the general population. Emotion can be a trigger. It does not cause asthma, but it can make it worse – in much the same way that someone with a heart complaint, like angina, experiences more pain under stress.
"Asthmatics miss a lot of school"
Excessive school absence can indicate poorly controlled asthma. Effective treatment can improve this situation and ensure students miss as few school days as possible. Absences should be discussed directly with parents or with professionals such as visiting teachers, the public health nurse, or the student's doctor (with the parents' permission). Tiredness is very common, especially in young children, when asthma is not well controlled. The school may wish to investigate the establishment of an in-school asthma intervention program.
"Medications cause side effects"
Inhaled medicines have only minor side effects which should not cause behavioural problems or interfere with school progress. Occasionally high doses of inhaled bronchodilator may cause tremor affecting fine motor control e.g. handwriting. Oral medications may have some stimulant effect possibly exhibited in poor behaviour and concentration. Side effects or behaviour changes must be reported to the parent and the school nurse.
"Asthma medications are addictive"
Asthma medication is not addictive or poisonous. Asthma preventer medications are most effective when used regularly. However, frequent use of a reliever inhaler indicates that asthma is not well controlled and treatment should be reviewed. A student using an inhaler every hour or two has troublesome asthma for which attention should be sought. In this situation the teacher should allow the student to use the inhaler rather than risk worsening asthma, but parents should be advised about apparently excessive or very frequent use of inhalers.
"Exercise cures asthma"
Static breathing exercises and postural drainage techniques do little to improve asthma, and are not a substitute for effective medical treatment. Regular physical education, while not a cure for asthma, increases fitness and if undertaken appropriately, can result in less troublesome exercise induced asthma.
"Students with asthma are lazy and unfit"
This impression may be given when students rightly feel that exercise will aggravate their asthma. Attention to proper management of their asthma and implementation of an appropriately modified exercise program will usually overcome this problem. However, asthma is a variable condition and a student may be able to undertake vigorous exercise one day and be quite limited on another.
Assessment of Asthma
Severity of asthma can be assessed both by symptoms and by measurements of lung function. Even with good long term control, children will occasionally experience wheezing or coughing, especially if they are exposed to a potent asthma trigger. Increased frequency of these symptoms or symptoms occurring at night indicate increasing severity of asthma needing attention.
In some children symptoms are not a good guide to the severity of asthma. An asthma attack can develop slowly in the early stages, so that an impending attack is often not noticed soon enough. Further information for asthma control may be obtained by measuring peak flow rates regularly every day. This is usually done at home. "Peak-flow" meters are devices which measure the rate at which air can be blown out of the lungs. If the rate is lower than normal, an asthma attack may be developing, and treatment should be altered accordingly.
Peak flow meters are not a treatment. They simply give a measure of lung function and can be used as a monitoring device. Often a peak flow meter will be used initially to judge the severity of asthma and the effects of treatment, but when asthma is well controlled, it may be used less frequently. If symptoms worsen, a peak flow meter should be used daily and the patient's physician should be consulted.
Summary
Asthma affects many students.
Asthma can be well controlled.
Students with asthma can exercise.
Exercise programs need to be tailored to the student's needs.
Checklist for Effective Asthma Management in School.
All staff members know of the school board's medication policy.
All staff are aware of who has asthma and life-threatening allergies
We have a resource file of up-to-date information for parents, teachers and students.
We receive regular communication regarding newly diagnosed students.
We are aware of those students who are having difficulty controlling their emotions.
We schedule major repairs or cleaning at times when student exposure will be limited.
We minimize the students' exposure to known allergens i.e. artificial Christmas trees instead of real ones.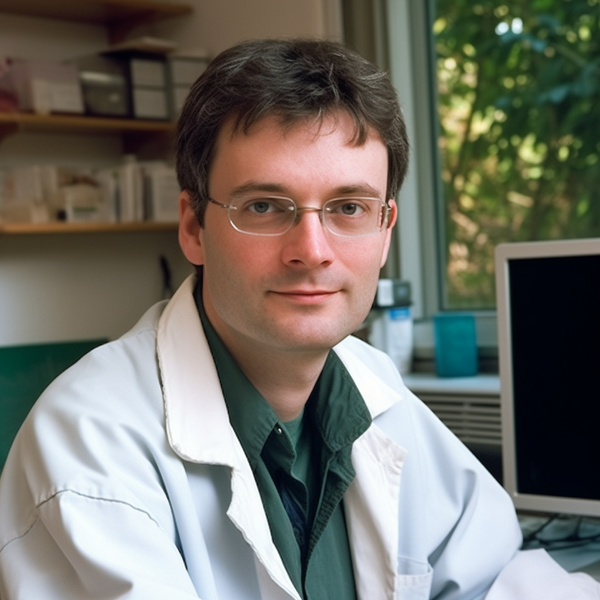 He knows everything about medications – to which pharmacological group the drug belongs, what components are included in its composition, how it differs from its analogs, what indications, contraindications, and side effects remedy has. John is a real pro in his field, so he knows all these subtleties and wants to tell you about them.