Can leukotriene-receptor antagonists (LTRAs) be first-line maintenance therapy for persistent asthma? Many studies have tested LTRAs in this role, most commonly comparing them with placebo. Clearly, leukotriene-receptor antagonists are superior to placebo. When LTRAs are added to inhaled corticosteroids in a combination maintenance regimen, they improve symptoms and lung function further or allow a reduction in steroid dosage.
In the latest consensus guidelines for management of asthma, leukotriene-receptor antagonists are regarded as useful adjunct therapy, best used with inhaled corticosteroids. For this revision of the guidelines, there was insufficient evidence and experience to recommend LTRAs as sole maintenance therapy. For patients who choose not to use inhaled corticosteroids or those who find using inhaled corticosteroids difficult, leukotriene-receptor antagonists should be considered the anti-inflammatory therapy of choice.
Interestingly, the response to LTRAs among asthma patients varies. Some patients demonstrate marked improvements in both objective and subjective parameters; others experience much less benefit. This observation in some studies likely contributes to the small yet statistically significant improvement in various primary end points. At present, it is impossible to identify which patients are most likely to respond to leukotriene-receptor antagonist therapy.
If leukotriene-receptor antagonists are to be added to a patient's therapy, what steps should be taken? First, patients anxious to try out the "new pills for asthma" must be informed that the new medication is not intended to replace their current inhalers. Short-acting β2-agonists, such as salbutamol, will still be needed for relief of episodic wheezing. As noted above, the agents are generally recommended as adjuncts to inhaled corticosteroid therapy. If patients are using moderate doses (400-1000 µg/d) of beclomethasone dipropionate or equivalent and still experience regular symptoms, an LTRA can be considered as add-on therapy.

Second, it is helpful to identify one or more end points of asthma control to follow during a therapeutic trial of the new agent. If patients receive a 2-week sample of medication, they should have sufficient time to see improvement in need for β2-agonists, nocturnal awakenings, peak flow records, or spirometry results.
Third, if patients benefit from leukotriene-receptor antagonists and begin to use them regularly, they must have an action plan to guide them through any future exacerbations. The role of LTRAs in exacerbations has not been studied, but there is no reason to believe that doubling or tripling the usual clinical dose will be helpful. Patients must be given useful self-treatment alternatives. For most, this would be an increase in dose of inhaled corticosteroids or addition of a short "burst" of prednisone. The role of LTRAs in asthma management continues to evolve. Further studies are required to evaluate:
the role of leukotriene-receptor antagonists as first-line therapy,
the steroid-sparing potential of these agents,
the potential of adding LTRAs as an alternative to increasing the dose of inhaled corticosteroids,
how to choose between long-acting β2-agonists and LTRAs as adjuncts,
the anti-inflammatory potential of leukotriene-receptor antagonists, and
the role of these drugs for severe asthma.
Key points
Leukotriene-receptor antagonists are a new class of asthma medication that are an adjunct to steroids and bronchodilators.
Leukotriene-receptor antagonists are particularly useful in allergy-, ASA-, and exercise-induced asthma.
In Canada and US, montelukast (Singulair) and zafirlukast (Accolate) are available and have been shown to be effective, with few side effects. No direct comparisons between the two have been made.
Leukotriene-receptor antagonists appear to help reduce dependence on steroids and rescue bronchodilator use, but do not replace these drugs as first-line treatment.
Conclusion
Convincing evidence suggests that cysteinyl leukotrienes have an important role as inflammatory mediators in the pathophysiology of asthma. Asthma symptoms triggered by physiologic, environmental, and allergic stimuli are alleviated by leukotriene-receptor antagonists. Clinical experience with zafirlukast and montelukast indicate that both medications are safe and well tolerated in a spectrum of disease severity.
At present, inhaled corticosteroids remain first-line therapy for control of airway inflammation. Leukotriene-receptor antagonists appear to have a role as steroid-sparing agents and as treatment for exercise-induced and ASA-sensitive asthma. This new class of medication will prove useful to family physicians managing asthma patients.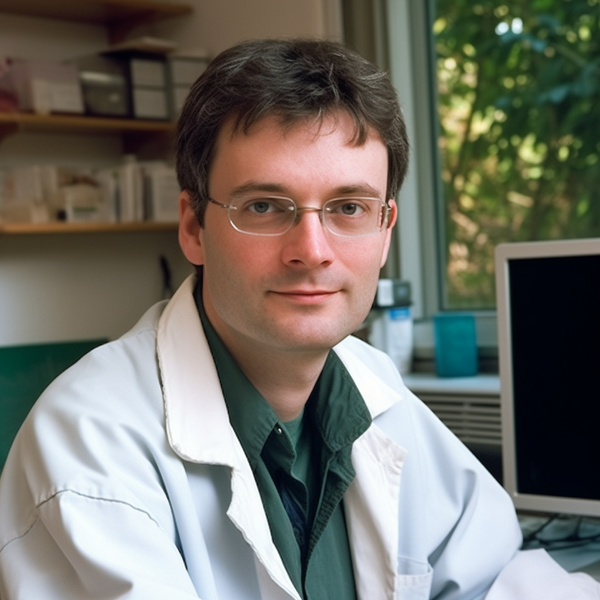 He knows everything about medications – to which pharmacological group the drug belongs, what components are included in its composition, how it differs from its analogs, what indications, contraindications, and side effects remedy has. John is a real pro in his field, so he knows all these subtleties and wants to tell you about them.