The medications used for quick relief of bronchoconstriction and immediate reversal of airflow obstruction include short-acting beta2-agonists, anticholinergic agents, and systemic corticosteroids. TABLE 2 itemizes the advantages and disadvantages of the quick-relief medications that are used for the treatment of asthma symptoms. Short-acting beta2-agonists typically take effect within 5 to 15 minutes, causing a relaxation in airway smooth muscles and an improvement in airflow.
Anticholinergic agents can provide additional relief of bronchoconstriction when used with beta2-agonists in severe exacerbations. These agents help reduce acute symptoms such as chest tightness, cough, and wheezing. Systemic corticosteroids take more than four hours to produce an effect. Nevertheless, in moderate to severe exacerbations these agents are useful in preventing progression and aiding resolution of airflow obstruction, as well as in decreasing relapse rate.

Table 2. Quick-Relief Medications
1. Short-Acting Inhaled Beta2-Agonists
• Albuterol
• Pirbuterol
• Isoetharine
• Levalbuterol (nebulized only)
• Metaproterenol
Mechanism
Bronchodilator
Pros
• Induce smooth muscle relaxation, which antagonizes bronchoconstriction
• Provide quick relief of acute symptoms
• Can be used prophylactically for exercise-induced bronchospasm
Cons
• Tachycardia
• Tremor
• Possible headache
• Possible hypokalemia, hyperglycemia
2. Anticholinergic Agents
Ipratropium bromide
Mechanism
Bronchodilator
Pros
• Relieve acute bronchoconstriction that is cholinergically mediated
• May reduce mucus gland secretion
• Provide additive benefit to inhaled beta2-agonists in severe exacerbations
• Alternative for patients who cannot tolerate inhaled beta2-agonists
Cons
• Less potent bronchodilator
• Use with caution in patients with narrow-angle glaucoma, prostatic hypertrophy, or bladder neck obstruction
3. Systemic Corticosteroids
• Hydrocortisone
• Methylprednisolone
• Prednisolone
• Prednisone
Mechanism
Anti-inflammatory
Pros
• Prevent progression of exacerbation and reduce inflammation
• Used for moderate-to-severe exacerbations
Cons (short-term use)
• Fluid retention
• Potential glucose intolerance, hypokalemia, gastric irritation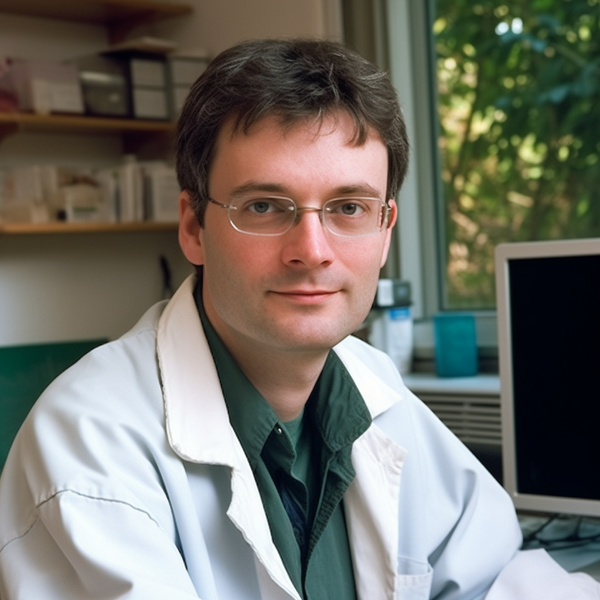 He knows everything about medications – to which pharmacological group the drug belongs, what components are included in its composition, how it differs from its analogs, what indications, contraindications, and side effects remedy has. John is a real pro in his field, so he knows all these subtleties and wants to tell you about them.