A number of agents are used in the long-term control of asthma. These agents are taken on a daily basis for an extended period of time to treat persistent asthma. Medications used for this purpose include inhaled and systemic corticosteroids, cromolyn sodium and nedocromil; long-acting beta2-agonists; methylxanthines; and leukotriene modifiers. TABLE 3 lists the advantages and disadvantages of the long-term control medications.
Among the anti-inflammatory medications, corticosteroids are the most effective due to their broad range of anti-inflammatory effects. This includes reduction of airway hyperresponsiveness, lessening of symptom severity, and improvement in peak expiratory flow and spirometry.
Cromolyn sodium and nedocromil are controller medications with similar mechanisms. While both effectively treat allergen-induced asthma, nedocromil is more effective in inhibiting exercise-induced bronchospasm, and has greater efficacy for nonallergic patients taking inhaled corticosteroids. The agents may be equally effective for reducing asthma symptoms, improving morning peak flow, and alleviating the need for quick-relief beta2-agonists.

Long-acting beta2-agonists are bronchodilators that can provide effective symptom relief for up to 12 hours. These bronchodilators are especially beneficial for protection against nocturnal and exercise-induced bronchoconstriction. The inhaled formulations should not be used as quick-relief medication; they should be used in conjunction with anti-inflammatory agents for chronic disease management.The duration of bronchodilation is approximately 12 hours after a dose of inhaled agent. Inhaled long-acting beta2-agonists are preferred over oral sustained-release formulations due to their longer duration of action, greater bronchial protection during exercise, and a lower incidence of adverse events.
Methylxanthines are bronchodilators that provide long-term control of symptoms. The sustained-release formulations are useful as adjunctive therapy and can be beneficial for the control of nocturnal symptoms. These agents are not recommended for the treatment of exacerbations. Serum concentrations must be monitored periodically to avoid toxicity. Signs and symptoms of toxicity include headache, nausea, vomiting, and, at high levels, possible seizures. Factors that can increase serum theophylline levels leading to possible toxicity include fever, influenza, and medications requiring hepatic metabolism through the cytochrome p450 system (e.g., oral antifungal medications and macrolide antibiotics).
Leukotriene modifiers improve lung function and reduce symptoms by modifying the effects of leukotrienes, which are mediators released from mast cells, eosinophils, and basophils. Leukotrienes are associated with airway mucosal inflammation, smooth muscle contraction, and mucus secretion. Currently available leukotriene modifiers include zileuton, which works by inhibiting the action of lipoxygenase, the essential enzyme in leukotriene production; and the direct leukotriene receptor antagonists, montelukast and zafirlukast.
Hepatic enzyme monitoring is recommended during the administration of the lipoxygenase inhibitor, zileuton, and if signs of hepatic toxicity occur during treatment with the leukotriene receptor antagonists, montelukast or zafirlukast. Warfarin levels may also be affected by zafirlukast or zileuton, and should also be monitored in patients requiring such therapy.
Table 3. Long-Term Control Medications
Corticosteroids
1. Inhaled Agents
• Beclomethasone dipropionate
• Budesonide
• Flunisolide
• Fluticasone propionate
• Triamcinolone acetonide
Mechanism
Anti-inflammatory
Pros
• Reduce airway hyperresponsiveness, suppress and reverse inflammation
• Reduction of bronchial hyperreactivity
Cons
• Cough, oral candidiasis, dysphonia
• Possible HPA (hypothalamic-pituitary-adrenal) axis suppression
• Possible transient growth effect in pediatric patients
• Possible contribution to osteoporosis at high doses long-term
• Possible cataracts, glaucoma
• Possible immunosuppression, especially against varicella, fungal infections
2. Systemic Agents
• Methylprednisolone
• Prednisone
• Prednisolone
Pros
• Long-term use in persistent asthma to reduce inflammation and control symptoms
• Most effective and most potent anti-inflammatory medication available
Cons


Short-term


• Weight gain
• Fluid retention
• Altered mood
• Glucose intolerance
• Hypokalemia


Long-term


• Adrenal axis suppression
• Cushing's syndrome
• Glucose intolerance
• Gastritis, ulcer
• Diabetes
• Osteoporosis
• Cataracts
• Glaucoma
• Myopathies
• Immunosuppression (especially in fungal and varicella viral infections)
• Possible growth suppression in children
Cromolyn Sodium and Nedocromil Agents
• Cromolyn sodium
• Nedocromil sodium
Mechanism
Anti-inflammatory (stabilize mast cell membrane to reduce mediator release)
Pros
• Provide long-term prevention of symptoms
• Can be used prophylactically, prior to allergen or exercise exposure
• Strong safety profile
Cons
• Unpleasant taste from nedocromil perceived in some patients
• Minimal protection from infection-induced exacerbations
Long-Acting Beta2-Agonists
Inhaled Agents
• Formoterol
• Salmeterol
Oral Agents
• Albuterol: sustained-release
Mechanism
Bronchodilator
Pros
• Relax smooth muscles to antagonize bronchoconstriction
• Provide long-term symptom prevention
• Prevent exercise-induced bronchospasm
• Are used with anti-inflammatory therapy for effective relief of symptoms, especially nocturnal symptoms
Cons
• Tachycardia
• Tremor
• Possible hypokalemia, hyperglycemia
• Not approved for treatment of acute symptoms
Methylxanthines
Agents
• Aminophylline dihydrate
• Oxtriphylline
• Theophylline anhydrous, immediate-release
• Theophylline anhydrous, sustained-release
Mechanism
Bronchodilator
Pros
Relax airway smooth muscle to control symptoms
Cons
• Insomnia
• Gastritis, gastroesophageal reflux
• Hyperactivity in children
• Low therapeutic index; serious toxicity (possible seizures) at high blood levels
• Drug interactions (cytochrome p450 metabolism)
• Not recommended for exacerbations
Leukotriene Modifiers
Agents
• Montelukast
• Zafirlukast
• Zileuton
Mechanism
Leukotriene receptor antagonist — zafirlukast and montelukast
5-lipoxygenase inhibitor — zileuton
Pros
• Control and prevent symptoms in persistent asthma
• Reduce need for short-acting, inhaled beta2-agonists
Cons
• Possible elevation of hepatic enzymes associated with zileuton (liver function monitoring is recommended) and, in rare cases, zafirlukast or montelukast
• Zileuton and zafirlukast may inhibit metabolism of warfarin
• Rare association with Churg-Strauss systemic vasculitis
Combination Therapies
Agent
Ipratropium bromide/Albuterol sulfate (via metered-dose inhaler or inhalant solution for nebulizer)
Pros
Beneficial for patients being treated with regular inhaled bronchodilator who may benefit from additional bronchodilation
Cons
Same as for individual agents
Agent
Salmeterol xinafoate/Fluticasone propionate
Pros
• Addresses both the inflammation and bronchoconstriction associated with asthma with one device
• Combination dosing of both agents increases convenience and potential adherence to the treatment program
Cons
Same as for individual agents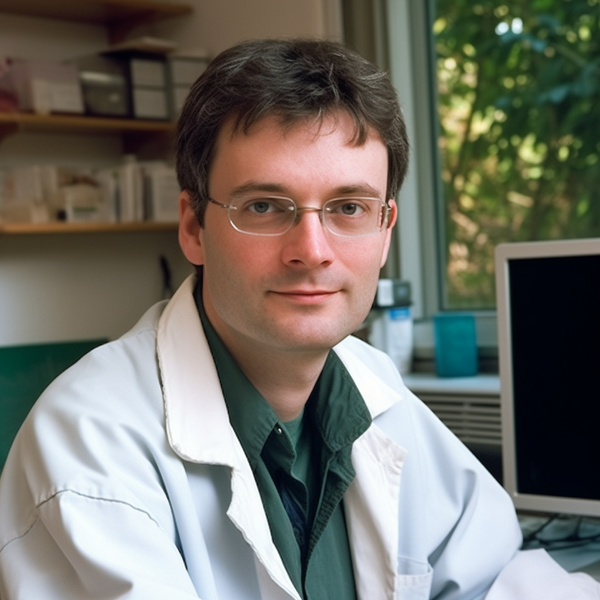 He knows everything about medications – to which pharmacological group the drug belongs, what components are included in its composition, how it differs from its analogs, what indications, contraindications, and side effects remedy has. John is a real pro in his field, so he knows all these subtleties and wants to tell you about them.