With approximately 200,000 asthmatics and an untold number of allergy sufferers in the Washington area, we all have friends, acquaintances or family members for whom wheezing, sneezing and itching are a way of life. But don't be misled: allergies are devastating illnesses for the 10 percent to 15 percent with serious disease.
For these individuals the disease is the focus of their lives, costing a tremendous amount of money, necessitating repeated hospitalizations and often requiring the use of medications such as oral steroids, which have serious side effects with long-term use. It is to meet the needs of these difficult-to-manage patients that the establishment of a local asthma and allergy hospital is essential.
Estimates indicate that approximately 35 million Americans suffer from allergies, and 14 million to 15 million from asthma. Asthma is one of the leading causes of missed school and work days and the sixth leading cause of hospitalizations. The death rate for asthma is on the rise-especially among blacks, a fact of grave concern.
Research has shown that even the worst asthmatics can be helped with a comprehensive program of care. But such a treatment plan cannot be accomplished within the usual week-long stay allowed by Medicare for asthmatic patients in acute-care hospitals. The kind of program needed is not offered at any hospital in the Washington area; in fact, it is offered only at the National Jewish Center for Immunology and Respiratory Disease in Denver.
This hospital has proved that one comprehensive admission leads to dramatic reductions in emergency visits and subsequent hospitalizations. The fact that Washington residents have spent more than 100,000 days in the Denver facility demonstrates a recognition on the part of local physicians that this approach can and does work. Travel to Denver and trauma of long-term separation from family and friends would be unnecessary if this type of treatment were available here.
We know that Washington has unused beds at acute-care facilities. In fact, Children's Hospital has been among those to voice concern. But no institution in the area has beds designated for long-term treatment of chronic asthma and allergy patients. One has to wonder whether Children's Hospital's opposition is motivated by its concern for market share rather than what is best for asthmatics.

Victims of serious asthma and allergy deserve the quality care they could receive in a facility tailored to their needs.
Michael A. Kaliner, M.D., and Allan Weinstein, M.D. are allergists who have applied to build the asthma hospital.
More than two decades ago, the Hospital for Sick Children, then the only regional hospital of its kind dedicated to pediatric patients, treated chronic asthma patients. In the intervening years, the hospital's admissions for asthma have declined rapidly and steadily, despite our effort to continue to see and treat children suffering from asthma. During the past two years, the hospital admitted only two children with asthma and none for chronic allergy-and even in these two cases, asthma was not the primary reason for admission.
Do we need a hospital devoted to treating asthma patients? No. There is no demonstrated need for one. The two local allergists who are proposing that such a hospital be constructed on federal land believe they can get patients from all over the nation and the world. An ambitious dream? Yes.
The applicants have not differentiated between pseudo-demand and real demand. To justify the need for an asthma hospital, they surveyed only a handful of physicians nationwide; from their survey they expect 30 percent to 50 percent of the potential patients to be children.
The consequence of overestimating the demand could lead to two things: the hospital would either attempt to fill the excess beds with nonasthma and nonallergy patients or it would end up overcharging patients. In either case, the result is a classic example of duplication of services now provided by other hospitals.
I am also concerned that a hospital is not the best setting for asthma patients. A major pediatric study conducted by the Center for the Study of Families and Children at Vanderbilt University demonstrated that chronic asthma sufferers, among other chronic disease sufferers, are best treated as outpatients. This method is also more cost-effective than treatment in hospitals. The experience of only one hospital in the United States, cited in the allergists' application for the asthma hospital, does not unequivocally demonstrate the cost-effectiveness of hospitalization or that hospitalization is best for chronic sufferers' psychological state. What good can a long-term stay away from parents do a child suffering from asthma?
In short, the construction of an asthma hospital is not in the best interest of Washington. It is far better that the applicants continue to exert their expertise through the existing health-care system.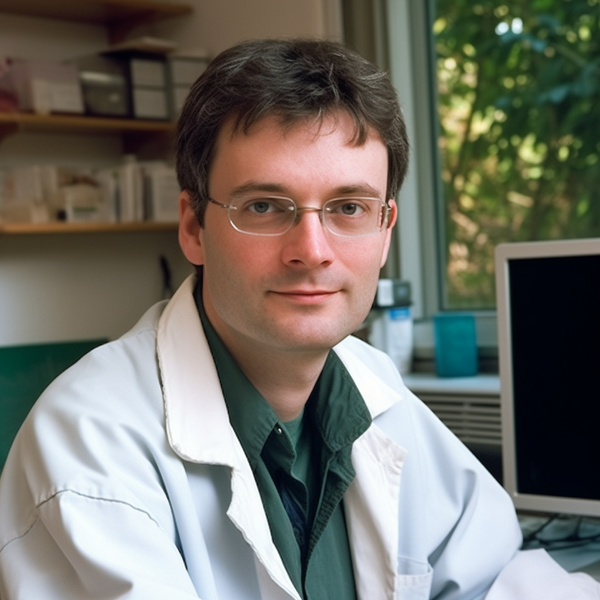 He knows everything about medications – to which pharmacological group the drug belongs, what components are included in its composition, how it differs from its analogs, what indications, contraindications, and side effects remedy has. John is a real pro in his field, so he knows all these subtleties and wants to tell you about them.