A pharmacist describes a community outreach program that positions the pharmacy as a center where patients are counseled about the correct use of their asthma medications.
Asthma Education Tips
* Build a private patient counseling room or set aside a semi-private area in your practice;
* Utilize a blackboard when conveying ideas;
* Look for simple, easy-to-read handouts from hospitals, drug companies and national asthma organizations. When I am given a brochure for children, I show it to my four-year-old. If it keeps his attention, most likely I'll utilize it;
* Display a poster showing a normal lung and a lung affected by asthma. This helps encourage people to be adherent to corticosteroid therapy;
* When showing a parent and a child how to use a spacer, make a game out of it. I say to young patients, "Pretend you're an astronaut and this is your mask";
* Ask the parent or the child for feedback about your education message; e.g., "Am I doing a good job of explaining this to you?"
* Taste the medicines your patients are taking and utilize flavorings if necessary;
* Let various healthcare professionals know you are willing to take time to educate their asthma patients;
* Ask drug reps for demonstration models of their products to help patients become familiar with the newer drug delivery systems;
* Stay abreast of current trends in asthma education; in addition to reading magazine articles and attending pharmacy school programs, I completed the American College of Apothecaries comprehensive course on asthma care.


Reaching Out to Patients
My introduction to the lack of patient communication occurred in my practice approximately two years ago. A patient came into my pharmacy to fill a prescription and she had an asthma attack in the pharmacy. Between gasps of air and eyes filled with fear and foreboding, she told me she had an inhaler in her pocketbook. I retrieved the prescription metered dose inhaler she had obtained from another pharmacy and gave it to her but soon realized she did not know how to use it! I helped her to a chair and, utilizing the closed-mouth inhalation technique, I was able to help her deliver a sufficient amount of medication and bring relief to her respiratory difficulties.
This incident stayed with me for several days. What would have happened if she had this asthma attack on the street? In a subway car? In her living room? It could have resulted in an expensive, aggravating trip to the Emergency Room, or even worse.
I decided to do something about the lack of asthma education in my community. I was determined to conduct a community outreach program for adults, utilizing nurses from a local hospital. The idea was to have an outreach program where people could come to our pharmacy and ask the nurses and myself about asthma.
I worked closely with the marketing director of a local hospital to promote the event, placing posters in neighborhood stores and contacting radio and TV stations. A pulmonologist and I visited a local elementary school where asthma causes so many missed school days that the children could be considered truants. I was even able to persuade a New York Yankee baseball player to come to my store for an hour and sign autographs as part of an asthma education program. In addition, due to the generosity and support of the APhA Foundation,
I was able to purchase a machine that helps people use their metered dose inhaler more effectively.
I have made Zive Pharmacy a center where people could come in for advice about medication use, especially how to use their inhalation devices.

The Communications Gap: Lessons Learned
What are the results of this foray into helping bridge the asthma education gap? The dispensing part of my asthma care business has increased, along with my reputation among patients and physicians for providing good asthma care.
I made a tremendous impact in improving the quality of life for my patients. I learned that there are many different ways to provide asthma education to people who have varying levels of education and maturity. There are numerous ideas one can utilize to build an asthma care practice. They all involve more active pharmacist and patient interaction. Pharmacists must first familiarize themselves with the most recent treatment guidelines established by the National Heart, Lung and Blood Institute (these guidelines are featured in the CE article on asthma in this issue). The guidelines stress the following:
Chronic asthma symptoms and attacks must be prevented during the day and night. The benefits include no sleep disruption due to asthma, no missed school or work because of poor asthma control, and minimal need for emergency care or hospitalizations.
Normal activity levels should be maintained, including exercise and other activities.
Normal or near-normal lung function must be preserved.
The guidelines discuss proper use of short- or long-term asthma medications.
Short-Term Medications

:
Quick relief medications are recommended for treating asthma attacks and acute symptoms such as coughing, chest tightness, shortness of breath and wheezing. Examples of these drugs include short-acting beta-2 agonists and oral steroids for more severe episodes.
Long-Term Medications

:
If patients use their quick relief medications more than two times per week, they need long-term control medicines to relieve inflammation of the airway. The preferred medicines for children over five years old include daily use of inhaled corticosteroids, cromolyn or nedocromil. Other elements of asthma management by pharmacists include:
Helping to identify and remove asthma triggers;
Helping physicians with assessment of therapy success;
Utilizing a peak flow meter to monitor asthma symptoms;
Making sure patients know how to use a peak flow meter and a metered dose inhaler. (The Patient Teaching Aid this month provides information about the use of a peak flow meter.)
Zive Pharmacy is committed to asthma care. We recently built a private counseling area, and an important use of this room is as a place where patients are instructed on how to use their medications and medical devices.

Asthma and Childhood: a Disease Management Challenge
Asthma is the most common chronic medical problem affecting young adults. One-third of Americans under age 18 have asthma. Moreover, the disease is a growing childhood problem. Since 1980, the number of children under age 5 who suffer from asthma has jumped 160%. Asthma is the chronic illness cited most often as the cause for children's absence from school. People living in urban settings, African-Americans and Hispanics are at the greatest risk for asthma. A sedentary lifestyle is blamed for some of the increase.
A new survey of school nurses reveals that asthma is both undertreated in school children and, in general, is not well controlled. The survey, conducted by Asthma Magazine, reported that uncontrolled asthma places a burden on school nurses. Each nurse, on average, reports caring for at least 53 asthmatic students. Nurses say the greatest challenges faced in dealing with asthmatic children include lack of parental knowledge about asthma (59%), managing students' medications in school (55%), and lack of teacher/staff knowledge about asthma (42%).
The survey finds that many students are not getting adequate medical care for their disease. A large number of students are not seeing specialists and, in many cases, their primary care physicians are not providing them with the basics of asthma management, such as use of preventive medications, instructions on the proper use of inhalers and use of peak flow meters to monitor the severity of asthma.
Asthma and Allergy Awareness
Recently, the American College of Allergy, Asthma and Immunology sponsored an asthma screening and health fair event for members of Congress and congressional staff. The event coincided with Asthma and Allergy Awareness Month in May. The message this year's event tried to get across was "Get the Facts. Learning Saves Lives." The event brought together two families whose children died of asthma attacks while they were in school. Two goals of the program were to persuade school administrators to permit students to carry medication with them during the school day and to have a nurse who is knowledgeable about asthma present in each school.
A leading nonprofit health education organization for asthma programs is Allergy and Asthma Network/Mothers of Asthmatics, Inc. Information about the group's programs is available by web site at www.aanma.org.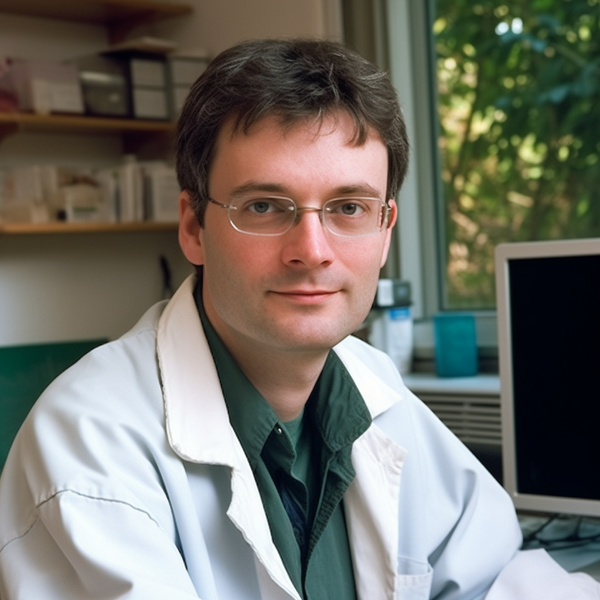 He knows everything about medications – to which pharmacological group the drug belongs, what components are included in its composition, how it differs from its analogs, what indications, contraindications, and side effects remedy has. John is a real pro in his field, so he knows all these subtleties and wants to tell you about them.