Yes, while you are pregnant, you should see your asthma specialist more frequently than before. In my practice, for example, I ask my pregnant patients with asthma to see me on a monthly basis, with about the same frequency that they visit the obstetrician. Some women may require more frequent appointments, and some less.
Now that you are pregnant, you and your asthma doctor have an "extra" to think about and to take into consideration. The special "extra" is, of course, the developing fetus. One of the goals of prenatal care for mother and child is the maintenance of a healthy pregnancy to "term." Term refers to the time at which the

pregnancy is sufficiently advanced to permit the birth of a healthy, fully developed infant, and is defined as anytime after 37 weeks of gestation. A baby's "due date" is calculated so that it falls exactly 40 weeks after the first day of the mother's last menstrual period. The developing infant is carried in the mother's uterus (or womb). The intrauterine environment is an ideal environment for the fetus, with controlled temperature, oxygen, nutrients, and stimuli.
The fetus' oxygen is supplied via the mother's bloodstream through the placenta. The mother's blood oxygen, in turn, reflects her lung function. The overriding principle of asthma treatment in pregnancy is the provision of adequate oxygen to the developing fetus by careful and aggressive treatment of maternal asthma. The risks of uncontrolled asthma to the mother and infant are far greater than the possible or potential risks of medication (Table Asthma and Pregnancy: Key Points).
Table Asthma and Pregnancy: Key Points
In pregnancy, about one third of asthmatic women experience a worsening of their asthma and an increased medication requirement, another third have no significant change in their asthma, and one third have asthma that is less symptomatic or improved. Most asthma exacerbations in pregnancy tend to occur between the 24 and the 36th weeks of pregnancy. Flares are rare during the last 4 weeks of pregnancy, or during labor and delivery.
Poorly controlled asthma in pregnancy is associated with potentially serious complications, including:
Dangerous maternal blood pressure changes (pre-eclampsia)
Intrauterine growth retardation
Uncontrolled asthma in pregnancy poses a greater risk to mother and fetus than any medicine indicated in asthma treatment.
Well-controlled asthma in pregnancy does not place the mother or infant at increased risk.
Asthma treatment goals in pregnancy include:
Avoidance of asthma triggers (allergic and non-allergic)
Absence of asthma symptoms, without restricted activity
Restful sleep, uninterrupted by any asthma symptoms
Optimized peak flow (PEF) measurements
Compliance with prescribed asthma medicines
Avoidance of cigarette smoke (both maternal smoking and "passive")
Influenza vaccination for women who have no contraindication to the vaccine, and who will be in the third trimester of pregnancy during the winter influenza season.
The outcome of pregnancy for a woman who has well-controlled asthma can be expected to be no different from the outcome of a woman without asthma. The emphasis is on the concept of well-controlled asthma. The goals of asthma treatment in pregnancy parallel those of asthma treatment in general. Compliance with prescribed medication is emphasized along with peak flow (PEF) monitoring. Avoidance of known asthma triggers is encouraged as much as possible. Influenza vaccination is recommended for women who have no contraindication to the vaccine, and who will be in their third trimester of pregnancy during the fall and winter influenza season. Influenza vaccination is safe in pregnancy. The vaccine should not be administered if the patient is allergic to eggs or is allergic to any of the constituents of the vaccine.
Maternal smoking cessation is crucial. If you do smoke, pregnancy is an ideal time to quit, for the health of the developing baby, for your health, and for your child's future well-being. Smoking can precipitate an asthmatic exacerbation in the mother, and smokers' babies tend to be small, with low birth weights. Infants are three times more likely to die of Sudden Infant Death Syndrome (SIDS) if their mother smoked during or after pregnancy.
There is strong evidence that the children of women who smoked during pregnancy face increased risk for poor lung health as they grow up. Children raised in homes with smokers experience more childhood respiratory illnesses, and are at increased risk for the development of asthma. As adults, they even carry an increased risk of certain types of lung cancer — as do the parents who are the "active" smokers. A child raised in a home with smoking parents is much more likely to become a smoker, as compared to children raised in homes where adults do not smoke.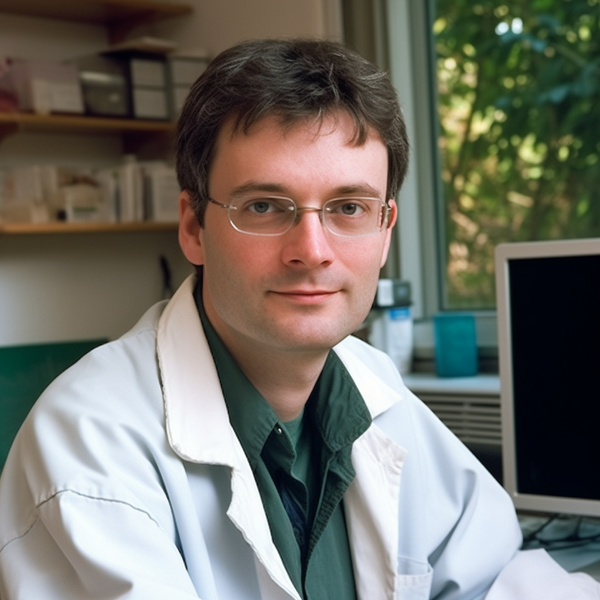 He knows everything about medications – to which pharmacological group the drug belongs, what components are included in its composition, how it differs from its analogs, what indications, contraindications, and side effects remedy has. John is a real pro in his field, so he knows all these subtleties and wants to tell you about them.