Generic name: Azathioprine
Brand name: Imuran
General Information:
Imuran is prescribed together with other pills to prevent kidney transplant rejection. It may also be recommended to cure the symptoms of active rheumatoid arthritis. This drug is an antimetabolite. It works by decreasing the effects of certain cells in the body's immune system.
The physician may recommend this remedy for other purposes. Contact your physician if you want to know more about this remedy.
Don't stop treatment with Imuran earlier than it was prescribed by your doctor even if you feel improvements of your condition. Stopping the medication too early may worsen your condition. Be careful about doing dangerous tasks, driving, operating machinery or climbing until you are aware how this drug affects you. Don't drink alcohol. Always contact a medic before giving Imuran to a child.
What symptoms or conditions should I report to a doctor before I take this medicine?
Report to a doctor if you have or had the following conditions:
pregnancy,  breast-feeding or planning to become pregnant
gout or liver or kidney problems
enzyme deficiencies (thiopurine methyltransferase TPMT or xanthine oxidase) or you have recently had a blood transfusion
allergies to any ingredient in this drug or other medicines, substances, foods,
anemia
a history of low white blood cell, platelet levels, bone marrow problems
unusual bruising or bleeding
if you are taking a disease-modifying antirheumatic drug (DMARD) (eg, methotrexate, adalimumab)
if you have recently had a vaccination, or you have an infection, a history of frequent or prolonged infections
Don't take the drug if you have or had any of the following conditions:
allergies to any ingredient in this drug allergies to any ingredient in this drug
you are taking mercaptopurine
you have a tumor
you have rheumatoid arthritis and have used alkylating agents (eg, cyclophosphamide, chlorambucil, melphalan) in the past
you are pregnant

Interactions:
    Alkylating agents (eg, melphalan, chlorambucil, cyclophosphamide)
    Hydantoins (eg, phenytoin) or anticoagulants (eg, warfarin)
    Mercaptopurine
    Doxorubicin, allopurinol, angiotensin-converting enzyme (ACE) inhibitors (eg, enalapril), aminosalicylates (eg, sulfasalazine, mesalazine, olsalazine), trimethoprim/sulfamethoxazole
This list of interactions may be not complete. Provide your medical practitioners entire list of medicines, herbs, dietary supplements or non-prescription drugs you take. Moreover tell them whether you drink alcohol, use illegal drugs or smoke. Particular items may interact with your drug.
How do I take this medicine?
Note: This remedy was prescribed to you only. Don't share this medicament with others. Follow strictly your doctor's prescription. Don't take more or longer than your doctor recommended. Take this drug orally with or without food. If stomach upset occurs, take with food to reduce stomach irritation.
What should I do if I miss the dose?
If you miss the dose, try to take it as soon as you have the opportunity. If it is time for your next dose, take only one dose. You don't have to double the dose.
Important safety information:
Imuran may decrease the ability of your body to fight infection. That is why you need to avoid people with colds or other infections. Contact your physician in case you feel any symptoms of infection, such as sore throat, fever, chills, rash.
Imuran may reduce the number of clot-forming cells (platelets) in your blood. That is why you need to avoid activities which may lead to injury or bruising. Consult your doctor in case you have unusual bruising or bleeding. Inform you physician if you have tarry, dark, or bloody stools.
Inform your dentist or pharmacist that you are taking this pill before you receive any dental, medical or emergency care, vaccine or surgery.
Consult your physician if you experience vomiting or severe nausea. This may occur with or without fever, rash, muscle pain, or dizziness, diarrhea. This reaction usually occurs within the first few weeks of therapy.
This pill may increase your risk of developing a tumor or other cancer. Talk to your doctor as soon as possible if you feel any unusual lumps or growths.
An enzyme called TPMT helps to break this drug down in the body. Some people may have decreased TPMT enzyme activity. This may increase the risk of developing serious side effects (eg, severe bone marrow problems). People with decreased TPMT enzyme activity may need a lower dose of Imuran.
Lab tests, such as complete blood counts, TPMT enzyme activity, and liver function may be performed while you take this drug. These tests may be used to monitor your condition or check for side effects.
This pill should be used with extreme caution in children.
Pregnancy and breast-feeding:
This pill may cause harm to the fetus. If you consider you may be pregnant, contact your doctor. This drug is found in breast milk. Don't breast-feed during treatment with this remedy.

Which side effects can I perceive from this remedy?
Seek immediate medical attention if any of these side effects occur:
severe allergic reactions like yellowing of the skin or eyes, rash, itching, swelling of the or tongue, face, mouth, lips, hives
pale or fatty stools, diarrhea, vomiting, stomach pain,
shortness of breath
fever, dizziness
increased or painful urination
unusual weakness or fatigue
unusual bleeding or bruising
chest pain or tightness in the chest
sore throat
unusual growths or lumps
chills, muscle pain or aches.
This is not a complete list of all side effects that may occur. If you have questions or need medical advice about side effects, contact your health care professional or pharmacist.
Overdosage:
Taking any medicine in large doses you can have serious consequences for your health. If you feel an overdose, contact your health care professional instantly.
In large doses, this remedy may cause the following conditions: unusual bruising, bleeding, nausea, severe or persistent diarrhea, vomiting.
Storage:
Keep it at room temperature, between 15 and 30 degrees C (59 and 86 degrees F), in a tightly closed container. Protect from moisture, direct heat, and light. Do not store in the bathroom or near a sink. Keep away from children and animals.
Warning: Before taking the drug you need to consult your doctor. The information contained in this article is not intended to cover all possible precautions, drug interactions, adverse effects, directions, uses, allergic reactions or warnings.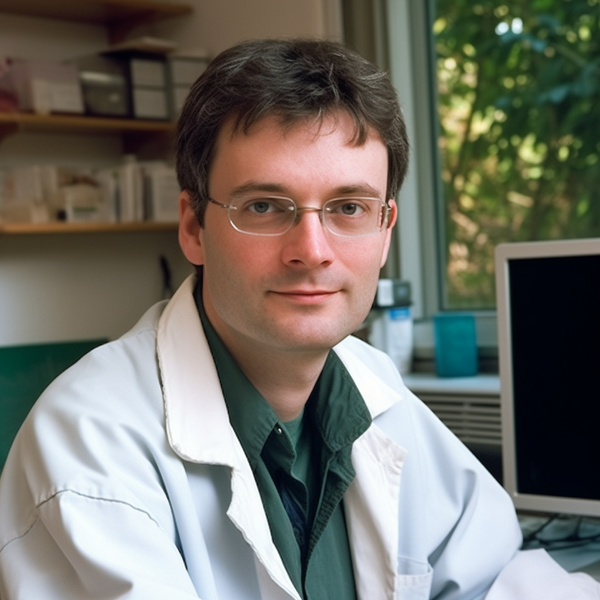 He knows everything about medications – to which pharmacological group the drug belongs, what components are included in its composition, how it differs from its analogs, what indications, contraindications, and side effects remedy has. John is a real pro in his field, so he knows all these subtleties and wants to tell you about them.