Drug name: Arava
Trade Mark Name: Arava
Generic Name: Leflunomide
Drug Uses
Arava is used in patients suffering from rheumatoid arthritis for regulating the symptoms of the desease as well ass structural damage of the bones prevention. Arava gives a boost to the physical function of the joints.
How Taken
Arava is to be used in strict accordance to your doctor's prescription
Take Arava with food if you experience some adverse side effects like nausea when taken without food;
Do not feel discouraged if you do not notice any progress
Drug Class and Mechanism
Arava is a newly formulated medication that works by blocking pyrimidine synthesis which in its turn insures the prevention of the development and growth of abnormal tissues.

Missed Dose
In case you miss your Arava dose you should take the missed dose as soon as you remember to. If it is nearly time for you to take the next scheduled dose, take one without taking the missed dose.
Storage
The conditions for storing Arava are as follows:
Temperature range between 68 and 77 degrees F (20 and 25 degrees C);
Cool dry place;
Keep Arava out of the reach of children and domestic animals.
Warnings/Precautions
Arava is prohibited for the use of the following groups of patients:
Persons who have ever displayed any predisposition to allergic reactions towards any of  Arava components;
Women who plan to become pregnant or have already become;
Women on their lactation period.
Notify your doctor or pharmacist should you fall into any of the above mentioned groups.
Attention:
Arava is not compatible with hard drinks as the consumption of alcohol with this medication makes the risk of developing liver disorders more probable.
Miscellaneous vaccines are not recommended for the patients who are currently undergoing Arava therapy.
Consult your doctor immediately in case you experience any of dermatologic allergic reactions rashes, hives, small blisters scattered all over your body, and injured skin patches around your eyes or mouth;
The safety and effects of the drug have not been researched in the group of patients younger than 18;
Arava is extremely dangerous for the unborn baby. The use of the medication is absolutely forbidden for women who are planning to become pregnant or have already become. Use potential birth control means to avoid getting pregnant while taking Arava. Make a pregnancy test before proceeding with Arava therapy. Notify your doctor or pharmacist immediately if you experience some symptoms suggesting that you may be pregnant (delays in your menstrual cycle, unusual sensitivity of the breast). 
If you are planning to become pregnant any time shortly after discontinuing taking Arava, ask your doctor to recommend you an efficient medical flush procedure that will eliminate any remnants of the drug in your organism. The medication is absorbed by the breast milk, therefore do not nurse while undergoing Arava treatment.


Possible Side Effects
Many patients may experience a number of
Minor side effects while taking Arava:
Pain in the back;
bronchitis;
frequent and copious discharge of abnormally liquid faeces (diarrhea);
giddiness;
the sensation of dry skin;
receding hair;
headache;
coughing;
Upset stomach;
joint irregularities;
decrease in appetite;
pain in muscles;
nausea; runny nose;
sinus infection;
infections of the respiratory ways;
infections of the urinary tract;
vomiting;
fatigue;
loss in weight.
Notify your doctor if any of the above mentioned symptoms persist or become particularly bothersome.
However, you may experience some of the following serious, but fortunately
Rare side effects:
Signs of dermatological allergy:
rashes, hives, itching, oozing; other allergic symptoms including swelling of the mucous tissues of the mouth cavity, impaired breathing and angina (severe pain in the chest);
excessive skin peeling or blisters;
blisters on the mucous of the mouth and nasal cavity;
pain in the chest;
darkened urine;
unusual susceptibility to bleeding or bruising;
tinkling sensation in joint, numbness;
cramps in the muscles;
unusually pale skin;
pale faeces;
throat inflammations;
abdominal cramping;
fatigue;
severe or persistent vomiting;
yellowing of the eye whites and/or skin.
More Information
Consult your doctor if you do not notice any progress in your condition after prolonged (more than 4 weeks) period of time. Arava is not intended for the use of patients to whom it has not been prescribed as well as for regulating other skin conditions. If you are using Arava chronically, do not fail to refill your supply timely.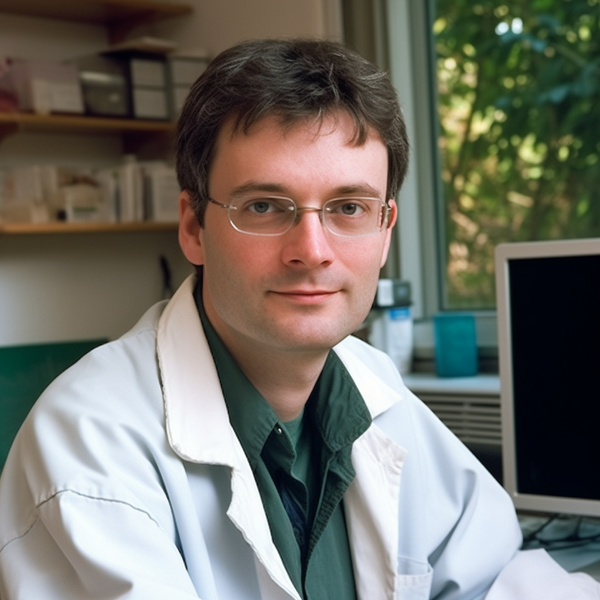 He knows everything about medications – to which pharmacological group the drug belongs, what components are included in its composition, how it differs from its analogs, what indications, contraindications, and side effects remedy has. John is a real pro in his field, so he knows all these subtleties and wants to tell you about them.