Generic name: Clofazimine
Brand names: Lamprene, Clofazimine, Neozimina, Clofozine, Hansepran, Lampren
What is Lamprene?
Lamprene is known as popular anti-infective medicament. It prescribed for the treatment of Hansen's disease (leprosy). Lamprene may make you dizzy or impair your coordination. Lamprene augments sensitivity to sunlight, and severe burning may result. Wear protective clothing and use a sunscreen when exposure to the sun is unavoidable.
Your doctor may prescribe this remedy for other purposes. Contact your physician if you need to learn more information about this drug.
Don't stop treatment with Lamprene earlier than it was prescribed by your doctor even if you notice improvements of your condition. Stopping the medication too early may worsen your condition. Be careful about doing dangerous tasks, driving, operating machinery or climbing until you are aware how this drug affects you. Don't drink alcohol. Always contact a medic before giving Lamprene to a child.
What symptoms or conditions should I report to a doctor before I take this medicine?
It is important to report to a doctor if you have or had the following conditions:
     stroke, heart disorders, high blood pressure, heart attack
    diarrhea
     kidney or liver disease
    stomach problems, bleeding or pain
    an unusual or allergic reaction to clofazimine, other medicines, foods, dyes, or preservatives
    wear contact lenses
    glaucoma
    pregnancy, breastfeeding or planning to become pregnant
How to take Lamprene?
Note: This remedy was prescribed to you only. Do not share this medicament with others. Follow strictly your doctor's prescription. Do not take more or longer than your doctor recommended.
This drug is sold in capsules to take orally. The usual starting dosage of this remedy for teenagers or adults is 50-100 milligrams (mg). It should be taken 1 time per day, at regular intervals. It is desirable to combine the drug with food. This drug should be taken with some liquid. It is important to drink several glasses of water each day while you are taking Lamprene to protect your kidneys. The capsules should be swallowed whole. Do not break, crush, chew or open them. The dose of Lamprene is based on medical condition and response to therapy. It is obviously to consult your doctor before you take this medication. Follow your medic instructions thoroughly.
What should be done if I missed the dose?
In case you forgot to take the dose, take it at your earliest opportunity. Never double your dose if it is almost time for your next dose. Take only one dose at once.
Overdosage
Any medication taken large doses can have serious consequences. If you are overdosed apprise your medical practitioner instantly.

What drug(s) may interact with Lamprene?
    Amantadine
    Citalopram
    Desipramine
    Dapsone
This list of interactions may be not complete. Provide your medical practitioners entire list of medicines, herbs, dietary supplements or non-prescription drugs you take. Moreover tell them whether you drink alcohol, use illegal drugs or smoke. Particular items may interact with your drug.
Which side effects can I perceive from this remedy?
    Allergic reaction ( difficulty breathing; itching; skin rash or swelling; swelling of your throat, lips, tongue or face; hives)
    Fever, sore throat, other signs of infection, excessive sweating
    Weight loss, appetite changes
    Fast/pounding/irregular heartbeat (palpitations)
    Mental, mood changes (abnormal dreams, abnormal thinking, gloss of contact with reality, restlessness, confusion, hallucinations, blurred vision)
    Problems with breathing, chest pain
    Insomnia
    Fatigue, faintness
    Numbness, tingling in your hands or feet (tremor), muscle stiffness, or spasms
    Indigestion, or upset stomach, bloating, stomach gas, pain or cramps
    Nausea, vomiting
    Headache, migraine, dizziness, ringing in your ears or hearing loss
    Difficulty urinating (urinary retention), diarrhea
    Discoloration of skin, tears, saliva, sweat, urine, or stools
    Liver problems, yellowing eyes, skin
If these persist or worsen, contact your physician promptly. This is not a whole list of side effects and others may occur. If you notice other effects not stated above, contact your doctor or pharmacist.
How should Lamprene be stored?
Lamprene should be stored at room temperature, between 15 and 30 degrees C (59 and 86 degrees F), in a tightly closed container. Protect from moisture, direct heat, and light. Do not store in the bathroom or near a sink. Keep Lamprene out of the reach of children and away from animals.
Warning: Before taking the drug you need to consult your doctor. The information contained in this article is not intended to cover all possible precautions, drug interactions, adverse effects, directions, uses, allergic reactions or warnings.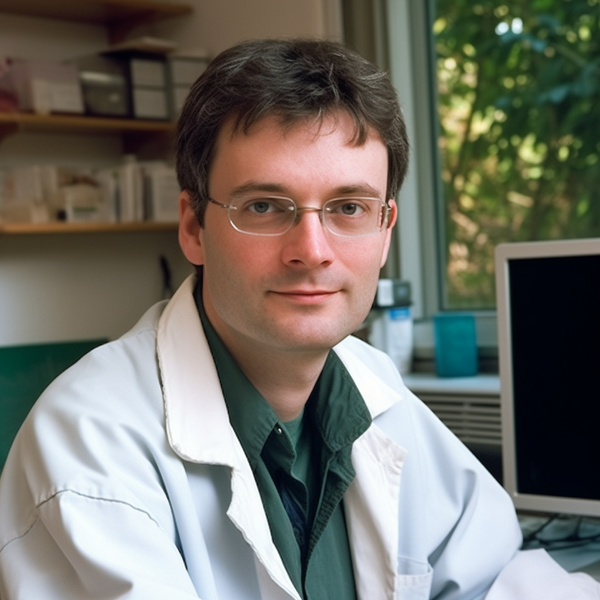 He knows everything about medications – to which pharmacological group the drug belongs, what components are included in its composition, how it differs from its analogs, what indications, contraindications, and side effects remedy has. John is a real pro in his field, so he knows all these subtleties and wants to tell you about them.