Drug Nomenclature
BAN: Ziprasidone
INN: Ziprasidone [rINN (en)]
INN: Ziprasidona [rINN (es)]
INN: Ziprasidone [rINN (fr)]
INN: Ziprasidonum [rINN (la)]
INN: Зипрасидон [rINN (ru)]
Chemical name: 5-{2-[4-(1,2-Benzisothiazol-3-yl)-1-piperazinyl]ethyl}-6-chloro-2-indolinone
Molecular formula: C21H21ClN4OS =412.9
CAS: 146939-27-7 (ziprasidone)
ATC code: N05AE04
Drug Nomenclature
Synonyms: CP-88059; CP-88059-1; Ziprasidona, hidrocloruro de
BAN: Ziprasidone Hydrochloride [BANM]
USAN: Ziprasidone Hydrochloride
INN: Ziprasidone Hydrochloride [rINNM (en)]
INN: Hidrocloruro de ziprasidona [erlNNM (es)]
INN: Ziprasidone, Chlorhydrate de [erlNNM (fr)]
INN: Ziprasidoni Hydrochloridum [erlNNM (la)]
INN: Зипрасидона Гидрохлорид [erlNNM (ru)]
Molecular formula: C21H21ClN4OS,HCl,H2O =467.4
CAS: 138982-67-9
ATC code: N05AE04
Drug Approvals
(British Approved Name Modified, rINNM)
INNs in main languages (French, Latin, and Spanish):
Synonyms: CP-88059/27; Ziprasidona, mesilato de; Ziprasidone Mesylate
BAN: Ziprasidone Mesilate [BANM]
USAN: Ziprasidone Mesylate
INN: Ziprasidone Mesilate [rINNM (en)]
INN: Mesilato de ziprasidona [rINNM (es)]
INN: Ziprasidone, Mésilate de [rINNM (fr)]
INN: Ziprasidoni Mesilas [rINNM (la)]
INN: Зипрасидона Мезилат [rINNM (ru)]
Molecular formula: C21H21ClN4OS,CH4O3S,3H2O =563.1
CAS: 199191-69-0
ATC code: N05AE04

Adverse Effects, Treatment, and Precautions
Although ziprasidone may share some of the adverse effects seen with the classical antipsychotics (see Chlorpromazine), the incidence and severity of such effects may vary. Frequent adverse effects with ziprasidone include somnolence, rash or urticaria, gastrointestinal disturbances, dizziness, flu-like symptoms, hypertension, headache, agitation, confusion, and dyspnoea. Orthostatic hypotension may be a problem, particularly when starting treatment.
Ziprasidone may increase prolactin levels and weight gain has also been noted. Sexual dysfunction has been reported infrequently. Extrapyramidal symptoms may occur, and tardive dyskinesia may develop with prolonged use. There have also been infrequent or rare cases of cholestatic jaundice, hepatitis, seizures, blood dyscrasias including leucopenia and thrombocytopenia, and hyperlipidaemia. Hyperglycaemia occurs uncommonly with ziprasidone. Clinical monitoring for hyperglycaemia has been recommended, especially in patients with, or at risk of, developing diabetes.
Ziprasidone has been associated with dose-related prolongation of the QT interval. Because of this and the consequent danger of life-threatening arrhythmias such as torsade de pointes and sudden death, its use is contra-indicated in patients with a history of QT prolongation or cardiac arrhythmias, with recent acute myocardial infarction, or with decompensated heart failure. Certain medications may also increase the risk (see Interactions, below). Baseline serum potassium and magnesium screening should be performed in patients who are at risk of significant electrolyte disturbances and hypokalaemia or hypomagnesaemia should be corrected before starting ziprasidone therapy. Serum electrolytes should be monitored in patients who start diuretic therapy during ziprasidone treatment. Patients receiving ziprasidone who have symptoms that might indicate torsade de pointes (e.g. dizziness, palpitations, or syncope) should be further evaluated.
Ziprasidone should be used with caution in patients with a history of seizures or in conditions that lower the seizure threshold, cardiovascular or cerebrovascular disease, or conditions which predispose to hypotension. Since intramuscular injections are formulated with cyclodextrin, which is cleared by renal filtration, the manufacturer recommends caution in patients with renal impairment.
Ziprasidone may affect the performance of skilled tasks including driving.
Dementia.
The FDA has issued advice against the use of atypical antipsychotics, including ziprasidone, in the treatment of behavioural problems in elderly patients with dementia after analysis of placebo-controlled studies showed an increased risk of mortality with certain drugs of this class. See under Risperidone.
Effects on body-weight.
The increased risk of weight gain with some atypical antipsychotics is discussed under Adverse Effects of Clozapine.
Effects on carbohydrate metabolism.
The increased risk of glucose intolerance and diabetes mellitus with some atypical antipsychotics, and recommendations on monitoring, are discussed under Adverse Effects of Clozapine.
Effects on lipid metabolism.
The increased risk of hyperlipidaemia with some atypical antipsychotics is discussed under Adverse Effects of Chlorpromazine. See also Effects on Carbohydrate Metabolism under Adverse Effects of Clozapine.
Extrapyramidal disorders.
There have been reports of tardive dyskinesia associated with ziprasidone therapy onset ranged from 2 to 34 months after starting the drug. Acute dystonia has also been reported with ziprasidone. However, the incidence of extrapyramidal adverse effects is generally lower with atypical than classical antipsychotics.
Mania.
Although it is used in the treatment of bipolar disorder, ziprasidone has been associated with reports of mania in bipolar patients, see under Uses and Administration, below.
Neuroleptic malignant syndrome.
Neuroleptic malignant syndrome (NMS) has been associated with ziprasidone however, the patient had also received lithium, a drug that has been associated with NMS.
Pregnancy.
For comments on the use of some atypical antipsychotics, including ziprasidone, during pregnancy, see under Precautions of Clozapine.
US licensed drug information states that ziprasidone demonstrated possible teratogenic effects in some animals it was noted that there are no adequate and well-controlled studies in human pregnancy. Ziprasidone should only be used if the benefits to the mother outweigh the risks to the fetus.

Interactions
Use of ziprasidone with other drags known to prolong the QT interval is contra-indicated because of the increased risk of arrhythmias. Monitoring of serum electrolytes is recommended if ziprasidone is given with diuretics.
The metabolism of ziprasidone is mediated by the cytochrome P450 isoenzyme CYP3A4. Therefore, there is the potential for interactions between ziprasidone and other drugs that induce, inhibit, or act as a substrate for this enzyme.
Ziprasidone may enhance the effects of other CNS depressants and certain antihypertensives it may antagonise the effects of levodopa and dopaminergics.
Pharmacokinetics
Ziprasidone is well absorbed from the gastrointestinal tract with peak plasma concentrations being reached 6 to 8 hours after oral doses. The presence of food may double the absorption. Following intramuscular injection, peak plasma concentrations are reached within 1 hour. Plasma protein binding is about 99%.
Ziprasidone is extensively metabolised by aldehyde oxidase (about 66% of a dose) and by the cytochrome P450 isoenzyme CYP3A4. The mean terminal elimination half-life has been reported to be about 7 hours after oral dosage and about 2 to 5 hours after intramuscular dosage. Ziprasidone is excreted mainly as metabolites in the faeces (about 66%) and urine (about 20%) less than 5% of a dose appears as unchanged drug.
Uses and Administration
Ziprasidone is an atypical antipsychotic reported to have affinity for adrenergic (alpha1), histamine (H1), and serotonin (5-HT2) receptors as well as dopamine (D2) receptors. It is used for the treatment of schizophrenia and in acute manic or mixed episodes associated with bipolar disorder. Ziprasidone is given by mouth usually as the hydrochloride it is also given parenterally as the mesilate. Doses are expressed in terms of the base ziprasidone hydrochloride 11.3 mg or ziprasidone mesilate 13.6 mg are each equivalentto about 10 mg of ziprasidone.
For the treatment of schizophrenia, ziprasidone hydrochloride is given in an initial oral dose of 20 mg twice daily with food. Doses may be increased if necessary at intervals of not less than 2 days up to 80 mg twice daily. For maintenance, doses as low as 20 mg twice daily may be effective.
For acute agitation in patients with schizophrenia, ziprasidone may be given as the mesilate by intramuscular injection. The recommended dose is 10 to 20 mg as required, up to a maximum of 40 mg daily for 3 consecutive days. Doses of 10 mg may be given every 2 hours and doses of 20 mg may be given every 4 hours. Patients should be switched to oral therapy as soon as possible.
For the treatment of mania, ziprasidone hydrochloride is given in an initial oral dose of 40 mg twice daily with food. The dose should be increased to 60 or 80 mg twice daily on the second day of treatment and subsequently adjusted according to tolerance.
Bipolar disorder.
Ziprasidone is effective in the management of acute mania in patients with bipolar disorder but it may also be associated with the induction of mania or hypomania in such patients.
Schizophrenia.
A systematic review of the effectiveness and safety of ziprasidone in patients with schizophrenia found that from the limited data available ziprasidone was as effective as haloperidol it was less likely to provoke extrapyramidal disorders but appeared to cause more nausea and vomiting, and pain at the site of injection. Comparisons with other atypical antipsychotics were lacking. A comparative study of intramuscular ziprasidone with intramuscular haloperidol also found a favourable outcome in patients with acute psychoses.
Tourette's syndrome.
When drug treatment is required for tics and behavioural disturbances in Tourette's syndrome, haloperidol or pimozide are commonly used but atypical antipsychotics such as ziprasidone are increasingly being tried.
Preparations
Proprietary Preparations
Argentina: Zeldox
Australia: Zeldox
Austria: Zeldox
Brazil: Geodon
Chile: Zeldox
Czech Republic: Zeldox
Denmark: Zeldox
Finland: Zeldox
Germany: Zeldox
Greece: Geodon
Hong Kong: Zeldox
Hungary: Zeldox
India: Zipsydon
Ireland: Geodon
Israel: Geodon
Malaysia: Zeldox
Mexico: Geodon
Norway: Zeldox
New Zealand: Zeldox
Philippines: Zeldox
Poland: Zeldox
Portugal: Zeldox
Russia: Zeldox
South Africa: Geodon
Singapore: Zeldox
Spain: Geodon Zeldox
Sweden: Zeldox
Thailand: Zeldox
USA: Geodon
Venezuela: Geodon.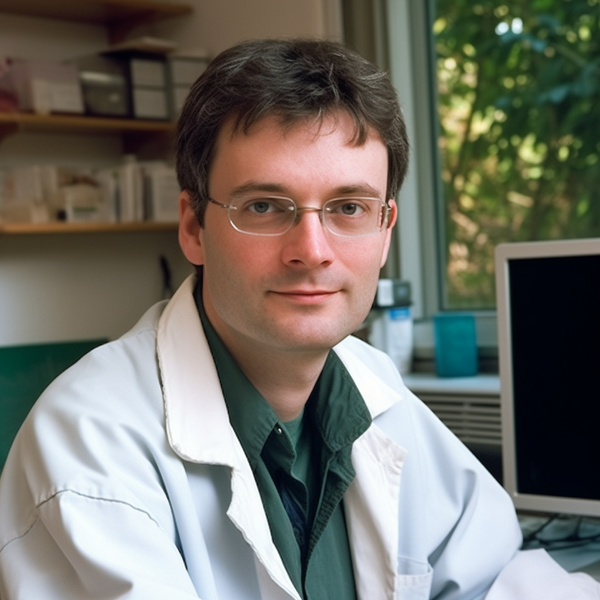 He knows everything about medications – to which pharmacological group the drug belongs, what components are included in its composition, how it differs from its analogs, what indications, contraindications, and side effects remedy has. John is a real pro in his field, so he knows all these subtleties and wants to tell you about them.