Drug Nomenclature
Synonyms: Trifluoperazin hydrochlorid; Trifluoperazina, hidrocloruro de; Trifluoperazinhidroklorid; Trifluoperazinhydroklorid; Trifluoperazini Hydrochloridum; Trifluoperazino hidrochloridas; Trifluoriperatsiinihydrokloridi; Triphthazinum
BAN: Trifluoperazine Hydrochloride [BANM]
INN: Trifluoperazine Hydrochloride [rINNM (en)]
INN: Hidrocloruro de trifluoperazina [rINNM (es)]
INN: Trifluopérazine, Chlorhydrate de [rINNM (fr)]
INN: Trifluoperazini Hydrochloridum [rINNM (la)]
INN: Трифлуоперазина Гидрохлорид [rINNM (ru)]
Chemical name: 10-[3-(4-Methylpiperazin-1-yl)propyl]-2-trifluoromethylphenothiazine dihydrochloride
Molecular formula: C21H24F3N3S,2HCl =480.4
CAS: 117-89-5 (trifluoperazine); 440-17-5 (trifluoperazine hydrochloride)
ATC code: N05AB06
Pharmacopoeias. In China, Europe, and US.
European Pharmacopoeia, 6th ed. (Trifluoperazine Hydrochloride). A white to pale yellow, hygroscopic, crystalline powder. Freely soluble in water soluble in alcohol practically insoluble in ether. A 10% solution in water has a pH of 1.6 to 2.5. Protect from light.
The United States Pharmacopeia 31, 2008 (Trifluoperazine Hydrochloride). A white to pale yellow, practically odourless, crystalline powder. Soluble 1 in 3.5 of water, 1 in 11 of alcohol, and 1 in 100 of chloroform insoluble in ether and in benzene. pHof a 1 in 20 solution is between 1.7 and 2.6. Store in airtight containers at a temperature of 25°, excursions permitted between 15° and 30°. Protect from light.
Adverse Effects, Treatment, and Precautions
As for Chlorpromazine. Trifluoperazine is less likely to cause sedation, hypotension, hypothermia, or antimuscarinic effects but is associated with a higher incidence of extrapyramidal effects particularly when the daily dose exceeds 6 mg.
Breast feeding.
The American Academy of Pediatrics considers that, although the effect of trifluoperazine on breast-fed infants is unknown, its use by mothers during breast feeding may be of concern since antipsychotic drugs do appear in breast milk and thus could conceivably alter CNS function in the infant both in the short and long term.
Interactions
As for Chlorpromazine.

Pharmacokinetics
Trifluoperazine hydrochloride is readily absorbed from the gastrointestinal tract after oral doses peak plasma concentrations are attained 1.5 to 6 hours after inges-tion and bioavailability is subject to interindividual variation. It is highly bound to plasma proteins. The elimination of trifluoperazine is multiphasic and the terminal half-life is about 22 hours. The major metabolite is the possibly active N-oxide. Other metabolites include the sulfoxide and the 7-hydroxy derivative. Trifluoperazine is distributed into breast milk.
Uses and Administration
Trifluoperazine is a phenothiazine antipsychotic with general properties similar to those of chlorpromazine. It has a piperazine side-chain.
Trifluoperazine is used in the treatment of a variety of psychiatric disorders including schizophrenia, severe anxiety, and disturbed behaviour. It is also used for the control of nausea and vomiting.
Trifluoperazine is given as the hydrochloride but doses are expressed in terms of the base. Trifluoperazine 1 mg is equivalent to about 1.2 mg of trifluoperazine hydrochloride. A modified-release preparation is also available in some countries. Trifluoperazine should be given in reduced dosage to elderly or debilitated patients.
The usual initial oral dose for the treatment of schizophrenia and other psychoses is 2 to 5 mg twice daily, gradually increased to a usual range of 15 to 20 mg daily in severe or resistant psychoses daily doses of 40 mg or more have been given. For the control of acute psychotic symptoms it may be given by deep intramuscular injection in a dose of 1 to 2 mg, repeated if necessary every 4 to 6 hours more than 6 mg daily is rarely required. The initial oral dose for use in children is up to 5 mg daily in divided doses adjusted according to age, body-weight, and response, or 1 mg given once or twice daily by intramuscular injection.
For the control of nausea and vomiting the usual adult oral dose is 1 or 2 mg twice daily up to 6 mg daily may be given in divided doses. Children aged 3 to 5 years may be given up to 1 mg daily in divided doses this may be increased to a maximum of 4 mg daily in children aged 6 to 12 years.
When used as an adjunct in the short-term management of severe anxiety disorders doses are similar to those used for the control of nausea and vomiting.
Schizophrenia.
A systematic review of the use of trifluoperazine for schizophrenia concluded that it appeared to be of similar efficacy to other commonly used classical antipsychotics with a similar profile of adverse effects. However, there did not appear to be good evidence for claims that it was effective for schizophrenia at low doses.
Preparations
BP 2008: Trifluoperazine Tablets
The United States Pharmacopeia 31, 2008: Trifluoperazine Hydrochloride Injection; Trifluoperazine Hydrochloride Syrup; Trifluoperazine Hydrochloride Tablets.
Proprietary Preparations
Argentina: Stelazine
Australia: Stelazine
Brazil: Stelazine
Greece: Stelazine, Stelium
India: Trinicalm
Indonesia: Stelazine
Ireland: Stelazine
Italy: Modalina
Mexico: Flupazine, Stelazine
New Zealand: Stelazine
South Africa: Stelazine, Terflurazine
Spain: Eskazine
Thailand: Psyrazine, Triflumed, Triozine, Triplex
Turkey: Stilizan
United Kingdom: Stelazine
Venezuela: Leptazine Taclorpil
Multi-ingredient
Argentina: Cuait; D Cuait N; Stelapar
Brazil: Stelapar
Canada: Stelabid
India: Sycot; Trinicalm Forte; Trinicalm Plus
Italy: Parmodalin
Mexico: Stelabid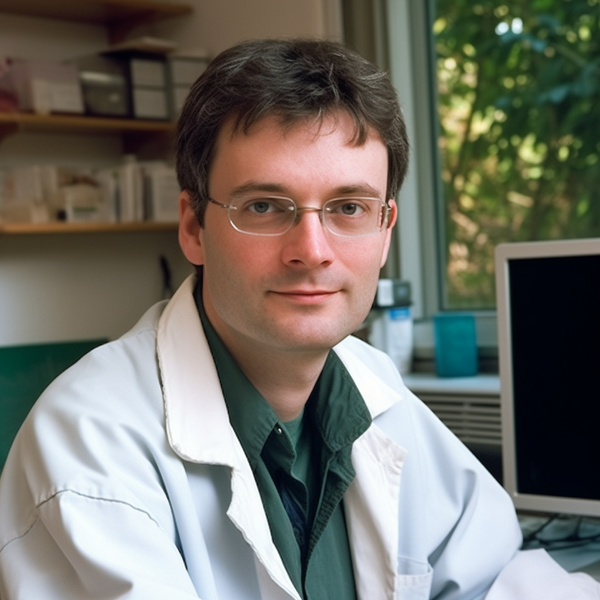 He knows everything about medications – to which pharmacological group the drug belongs, what components are included in its composition, how it differs from its analogs, what indications, contraindications, and side effects remedy has. John is a real pro in his field, so he knows all these subtleties and wants to tell you about them.