Drug Approvals
(British Approved Name, rINN)
Synonyms: Flupenthixol; Flupentiksoli; Flupentixol; Flupentixolum; LC-44; N-7009
BAN: Flupentixol
INN: Flupentixol [rINN (en)]
INN: Flupentixol [rINN (es)]
INN: Flupentixol [rINN (fr)]
INN: Flupentixolum [rINN (la)]
INN: Флупентиксол [rINN (ru)]
Chemical name: (Z)-2-{4-[3-(2-Trifluoromethylthioxanthen-9-ylidene)propyl]piperazin-1-yl}ethanol
Molecular formula: C23H25F3N2OS =434.5
CAS: 2709-56-0
ATC code: N05AF01
Drug Approvals
Synonyms: (Z)-Flupenthixol Decanoate; cis-Flupenthixol Decanoate; Flupenthixol Decanoate; Flupentixol, decanoato de
BAN: Flupentixol Decanoate [BANM]
INN: Flupentixol Decanoate [rINNM (en)]
INN: Decanoato de flupentixol [rINNM (es)]
INN: Flupentixol, Décanoate de [rINNM (fr)]
INN: Flupentixoli Decanoas [rINNM (la)]
INN: Флупентиксола Деканоат [rINNM (ru)]
Molecular formula: C33H43F3N2O2S =588.8
CAS: 30909-51-4
ATC code: N05AF01
Read code: y022g
(British Approved Name Modified, rINNM)
Pharmacopoeias. In British.
BP 2008 (Flupentixol Decanoate). A yellow viscous oil. Very slightly soluble in water soluble in alcohol freely soluble in chloroform and in ether. Store at a temperature below -15° and protect from light.

Drug Approvals
Synonyms: Flupenthixol Dihydrochloride; Flupenthixol Hydrochloride; Flupentiksolidihydrokloridi; Flupentiksolio dihidrochloridas; Flupentixol, hidrocloruro de; Flupentixol-dihidroklorid; Flupentixol-dihydrochlorid; Flupentixoldihydroklorid; Flupentixoli Dihydrochloridum
BAN: Flupentixol Hydrochloride [BANM]
INN: Flupentixol Hydrochloride [rINNM (en)]
INN: Hidrocloruro de flupentixol [rINNM (es)]
INN: Flupentixol, Chlorhydrate de [rINNM (fr)]
INN: Flupentixoli Hydrochloridum [rINNM (la)]
INN: Флупентиксола Гидрохлорид [rINNM (ru)]
Molecular formula: C23H25F3N2OS,2HCl =507.4
CAS: 2413-38-9
ATC code: N05AF01
(British Approved Name Modified, rINNM)
Pharmacopoeias. In Europe.
European Pharmacopoeia, 6th ed. (Flupentixol Dihydrochloride Flupentixol Hydrochloride BP 2008). A white or almost white powder. Very soluble in water soluble in alcohol practically insoluble in dichloromethane. A 1 % solution in water has a pH of 2.0 to 3.0. Protect from light.
Adverse Effects and Treatment
As for Chlorpromazine. Flupentixol is less likely to cause sedation, but extrapyramidal effects are more frequent.
Sudden death.
There has been a report of sudden death in 3 patients given depot injections of flupentixol decanoate.
Precautions
As for Chlorpromazine. Flupentixol is not recommended in states of excitement or overacfrvity, including mania.
Porphyria.
Flupentixol is considered to be unsafe in patients with porphyria because it has been shown to be porphyrinogenic in animals.
Interactions
As for Chlorpromazine.
Pharmacokinetics
Flupentixol is readily absorbed from the gastrointestinal tract and is probably subject to first-pass metabolism in the gut wall. It is also extensively metabolised in the liver and is excreted in the urine and faeces in the form of numerous metabolites there is evidence of enterohepatic recycling. Owing to the first-pass effect, plasma concentrations after oral doses are much lower than those after estimated equivalent doses of the intramuscular depot preparation.
Moreover, there is very wide intersubject variation in plasma concentrations of flupentixol, but, in practice, no simple correlation has been found between the therapeutic effect and plasma concentrations of flupentixol and its metabolites. After oral doses, peak plasma concentrations occur in about 4 hours and the biological half-life is about 35 hours. Paths of metabolism of flupentixol include sulfoxidation, side-chain N-dealkylation, and glucuronic acid conjugation. Flupentixol is more than 95% bound to plasma proteins. It is widely distributed in the body and crosses the blood-brain barrier. Flupentixol crosses the placental barrier and small amounts have been detected in breast milk.
The decanoate ester of flupentixol is very slowly absorbed from the site of intramuscular injection and is therefore suitable for depot injection. It is gradually released into the bloodstream where it is rapidly hydrolysed to flupentixol.
Uses and Administration
Flupentixol is a thioxanthene antipsychotic with general properties similar to those of the phenothiazine, chlorpromazine. It has a piperazine side-chain. Flupentixol is used mainly in the treatment of schizophrenia and other psychoses. Unlike chlorpromazine, an activating effect has been ascribed to flupentixol, and it is not indicated in overactive or manic patients. Flupentixol has also been used for its antidepressant properties.
Flupentixol is given orally as the hydrochloride although doses are expressed in terms of the base flupentixol hydrochloride 3.5 mg is equivalent to about 3 mg of flupentixol. Flupentixol is also given as the longer-acting decanoate ester by deep intramuscular injection. The long-acting preparation available in the UK contains flupentixol decanoate as the cis(Z)-isomer (see Action, below) and doses are expressed in terms of the amount of cis(Z)-flupentixol decanoate.
The usual initial oral dose for the treatment of psychoses is the equivalent of 3 to 9 mg of flupentixol twice daily adjusted according to response the maximum recommended daily dose is 18 mg. The initial dose in elderly and debilitated patients may need to be reduced to a quarter or a half of the usual starting dose. If given by deep intramuscular injection, an initial test dose of 20 mg of the decanoate, as 1 mL of a 2% oily solution, is used. Then after at least 7 days and according to response, this may be followed by doses of 20 to 40 mg every 2 to 4 weeks. Shorter dosage intervals or greater amounts may be required according to the patient's response.
The initial dose in elderly and debilitated patients may need to be reduced to a quarter or a half of the usual starting dose. If doses greater than 40 mg (2 mL) are considered necessary they should be divided between 2 separate injection sites. Another means of reducing the volume of fluid to be injected in patients requiring high-dose therapy with flupentixol decanoate is to give an injection containing 100 or 200 mg/mL of the decanoate (10 or 20%). The usual maintenance dose is between 50 mg every 4 weeks and 300 mg every 2 weeks but doses of up to 400 mg weekly have been given in severe or resistant cases.
Flupentixol has also been given as the hydrochloride for the treatment of mild to moderate depression, with or without anxiety. The usual initial oral dose, expressed in terms of the equivalent amount of flupentixol, is 1 mg (0.5 mg in the elderly) daily, increased after 1 week to 2 mg (1 mg in the elderly) and then to a maximum of 3 mg (2 mg in the elderly) daily. Doses above 2 mg (1 mg in the elderly) should be given in 2 divided doses. The last dose of the day should be given no later than 4 p.m. and if no effect has been noted within 1 week of reaching the maximum dose, treatment should be withdrawn.
Action.
Patients with acute schizophrenic illnesses taking α-flupentixol [(Z)-flupentixol or cis-flupentixol] improved more after 3 weeks than patients who were taking equal doses of β-flupentixol [(E)-fiupentixol or trans-flupentixol] or a placebo. The α-isomer had more effect on the positive symptoms of the disease this difference was less apparent for the negative symptoms. The difference in activity between the isomers was attributed to the greater dopamine-receptor blocking activity of the α-isomer rather than to differences in distribution.
Preparations
BP 2008: Flupentixol Injection.
Proprietary Preparations
Australia: Fluanxol
Austria: Fluanxol
Belgium: Fluanxol
Canada: Fluanxol
Chile: Fluanxol
Czech Republic: Fluanxol
Denmark: Fluanxol
Finland: Fluanxol
France: Fluanxol
Germany: Fluanxol Flupendura
Hong Kong: Fluanxol
Hungary: Fluanxol
India: Fluanxol
Israel: Fluanxol
Malaysia: Fluanxol
Mexico: Fluanxol
The Netherlands: Fluanxol
Norway: Fluanxol
New Zealand: Fluanxol Psytixol
Philippines: Fluanxol
Poland: Fluanxol
Portugal: Fluanxol
Russia: Fluanxol
South Africa: Fluanxol
Singapore: Fluanxol
Sweden: Fluanxol
Switzerland: Fluanxol
Thailand: Fluanxol
Turkey: Fluanxol
UK: Depixol Fluanxol
Multi-ingredient
Austria: Deanxit
Belgium: Deanxit
Hong Kong: Anfree Deanxit
Italy: Deanxit
Singapore: Deanxit
Spain: Deanxit
Switzerland: Deanxit
Thailand: Deanxit.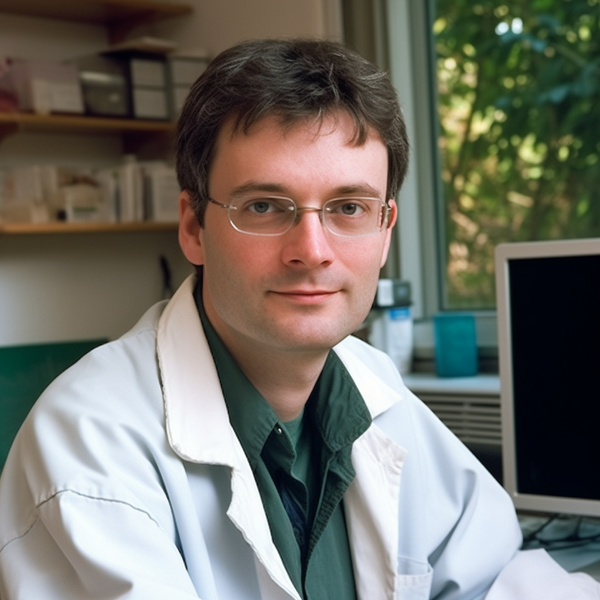 He knows everything about medications – to which pharmacological group the drug belongs, what components are included in its composition, how it differs from its analogs, what indications, contraindications, and side effects remedy has. John is a real pro in his field, so he knows all these subtleties and wants to tell you about them.