Generic name: Mebendazole
Brand names: Mebendazole, Nemazol, antioxidant, Medozil, Vormin, Vermin, Mebenzol, Vero Mebendazole, Mebendazole, Wormin, Vero-Mebendazol, Antioh, Mebutar, Medosil, Multielmin, Nesamin, Nemasole, Ovitelmin, Rantelmin, Pluriverm, Sirben, Vermox, Telmin, Vermirax, Vertex, Vormin.
How does this medicine work?
Vermox is an anthelmintic preparation for a broad spectrum of action. Causing irreversible disruption of glucose utilization, depletes the glycogen reserves in the tissues of worms, prevents the synthesis of cellular tubulin and inhibits the synthesis of ATP. It is prescribed to treat ascariasis, trichocephalosis, ankilostomschyuz, enterobiasis.
Your doctor may prescribe this remedy for other purposes. Contact your physician if you need to learn more information about this drug.
Don't stop treatment with Vermox earlier than it was prescribed by your doctor even if you notice improvements of your condition. Stopping the medication too early may worsen your condition. Be careful about doing dangerous tasks, driving, operating machinery or climbing until you are aware how this drug affects you. Don't drink alcohol. Always contact a medic before giving Vermox to a child.

Dosage:
Note: This remedy was prescribed to you only. Do not share this medicament with others. Follow strictly your doctor's prescription. Do not take more or longer than your doctor recommended.
In some cases it is prescribed 100 mg (1 tab.) of the medicine once. To prevent re-invasion take this remedy during 2-4 weeks in the same dose. In ascariasis, hookworm disease, trichocephalosis, mixed helminthiases adults and children over 1 year are prescribed to take 100 mg twice pre day (morning and evening) for 3 days. In treatment of strongyloidiasis adults are advised to take 200 mg 2 times a day for 3 days. Children are prescribed with 100 mg 2 times a day for a period of 3 days.
Side effects:
Dizziness, nausea, abdominal pain.
When it is used in high doses during long periods of time: diarrhea, cylindruria, allergic reaction (rash, urticaria, angioedema), headache, hair loss, leukopenia, hematuria, increased activity of "liver" enzymes, anemia, hypercreatininemia, vomiting, eosinophilia. It can have adverse effect on fetal development.
This list of side effects may be not complete, others may occur. Inform your medical practitioners about all side effects you experience.
Overdose:
Taking any medicine in large doses you can have serious consequences for your health. If you feel an overdose, contact your health care professional instantly.
In large doses, this remedy may cause the following conditions: abdominal pain, vomiting, diarrhea, nausea.
When used in high doses for a long time: neutropenia, hepatitis, reversible dysfunction of the liver. Treatment: to remove the medicine from the stomach, causing vomiting or gastric lavage, activated charcoal method.

Contraindications:
Hypersensitivity, ulcerative colitis, children's age (up to 2 years), hepatic failure, Crohn's disease.
Pregnancy:
During pregnancy, especially in the I trimester Vermox should be taken with extreme caution, comparing the potential risks of the drug with the expected therapeutic effect. During the period of taking the medicine you should stop breastfeeding.
Interaction with other drugs:
This remedy decreases the need for insulin in patients with diabetes. Avoid simulnateous appointment with lipophilic substances.
Where to keep Vermox ?
Vermox should be stored at room temperature, between 15 and 30 degrees C (59 and 86 degrees F), in a tightly closed container. Protect from moisture, direct heat, and light. Do not store in the bathroom or near a sink. Keep Vermox out of the reach of children and away from animals.
Warning: Before taking the drug you need to consult your doctor. The information contained in this article is not intended to cover all possible precautions, drug interactions, adverse effects, directions, uses, allergic reactions or warnings.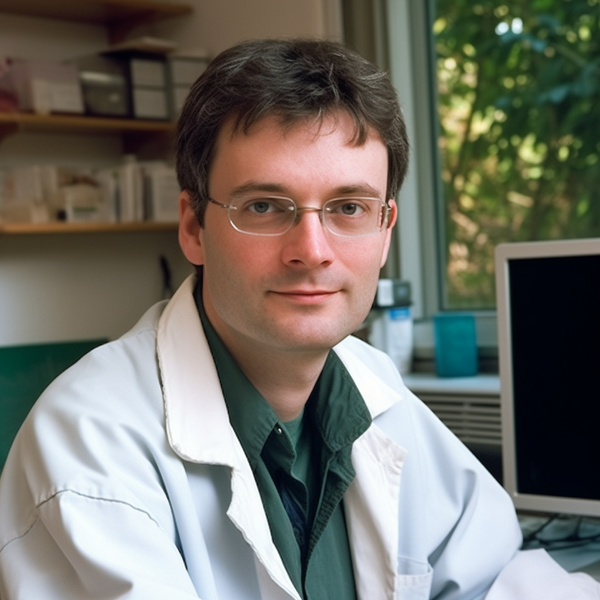 He knows everything about medications – to which pharmacological group the drug belongs, what components are included in its composition, how it differs from its analogs, what indications, contraindications, and side effects remedy has. John is a real pro in his field, so he knows all these subtleties and wants to tell you about them.