Generic name: Mefloquine
Brand names: Lariam
Why is Lariam (Mefloquine) prescribed?
Lariam is used to prevent and treat malaria. This disease is wide spread in such countries as Southern Asia, South America, and Africa.
It is important to use bed nets, wear protective clothing, insect repellent when trying to prevent malaria. Regular laboratory tests and eye examinations (e.g., liver function tests) should be performed to monitor your condition.
Your doctor may prescribe this remedy for other purposes. Contact your physician if you want to know more about this drug.
Don't stop treatment with Mefloquine earlier than it was prescribed by your physician even if you notice improvements of your condition. Stopping the medication too early may worsen your condition. Be careful about driving, doing dangerous tasks, operating machinery or climbing until you are aware how this drug affects you. Don't drink alcohol. Always contact a medic before giving Mefloquine to a child.
Special precautions before taking Lariam (Mefloquine):
Inform your medical assistant if you have allergy to mefloquine, to quinidine or quinine, or if you have or had any other type of allergies.
Report to a doctor if you have or had the following conditions:
psychiatric disorders
seizure
liver problems
anxiety disorder
active or recent depression
heart problems
pregnancy or breast-feeding
How should you take Lariam (Mefloquine)?
Note: This remedy was prescribed to you only. Don't share this medicament with others. Follow strictly your doctor's prescription. Don't take more or longer than your doctor recommended.
Usually Mefloquine is prescribed to take orally once per 7 days. In order to avoid problems with your stomach, take it with milk or food or as recommended by your physician. Also take it with a full glass of water. If you can not swallow the pill, crush it and mix with sugar water, water, milk.
Your physician will prescribe you the correct dose. If you give mefloquine to a child for the first time, vomiting may occur. If vomiting occurs within half an hour after taking the drug, give another dose. If vomiting occurs half an hour an hour after a dose, give a half-dose. Contact your doctor if vomiting continues.
Take the first dose 7 days before your trip if you are going to take this drug in order to prevent malaria. Take this drug as prescribed by your physician during the full course of treatment. Don't forget to take it on the same day each week. You should keep taking this drug during a month after returning from the malaria area, Inform your physician promptly if you feel fever. Malaria is best treated if therapy is started early.


What should be done if I missed the dose?
Don't miss your dose, take the remedy on a regularly scheduled basis.
In case you forgot to take the dose, take it at your earliest opportunity. Never double your dose if it is almost time for your next dose. Take only one dose at once.
Overdosage:
Taking any medicine in large doses you can have serious consequences for your health. If you feel an overdose, contact your health care professional instantly.
In large doses, this remedy may cause the following conditions:
Side effects:
fever
strange dreams, insomnia
ringing in the ears
lightheadedness
vomiting, nausea, diarrhea
stomach pain ,stomach upset
hair loss
drowsiness, dizziness, headache
Visit your physician as soon as possible if these symptoms persist or become severe.
More serious side effects:
loss of coordination
seizures
vision changes
slow, fast or irregular heartbeat
muscle pain
numbness and tingling of hands or feet
If any of the following highly unlikely, but serious side effects occur; call your medical assistant at once; you may need to stop using mefloquine and start another medication for malaria prevention:
hallucinations
mood changes
confusion
unexplained anxiety
depression (sometimes severe, including rare thoughts of suicide)
restlessness
Seek immediate medical attention if a serious allergy to this drug occurs .
Symptoms of a serious allergic reaction include:
swelling
trouble breathing
rash
severe dizziness
itching
This list of side effects may be not complete, others may occur. Inform your medical practitioners about all side effects you experience.
Interaction:
Don't take Mefloquine together with the following drugs:
quinine
chloroquine
ziprasidone
halofantrine
artemether-lumefantrine
quinidine
live bacterial vaccines
This list of interactions may be not complete. Provide your medical practitioners entire list of medicines, herbs, dietary supplements or non-prescription drugs you take. Moreover tell them whether you drink alcohol, use illegal drugs or smoke. Particular items may interact with your drug.
How should Lariam (Mefloquine) be stored?
Mefloquine should be stored at room temperature, between 15 and 30 degrees C (59 and 86 degrees F), in a tightly closed container. Protect from moisture, direct heat, and light. Do not store in the bathroom or near a sink. Keep Mefloquine out of the reach of children and away from animals.
Warning: Before taking the drug you need to consult your doctor. The information contained in this article is not intended to cover all possible precautions, drug interactions, adverse effects, directions, uses, allergic reactions or warnings.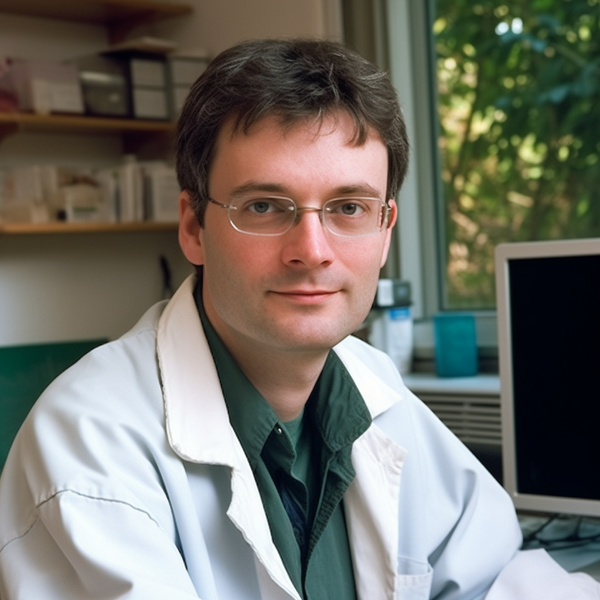 He knows everything about medications – to which pharmacological group the drug belongs, what components are included in its composition, how it differs from its analogs, what indications, contraindications, and side effects remedy has. John is a real pro in his field, so he knows all these subtleties and wants to tell you about them.