(British Approved Name Modified, US Adopted Name, rINNM)
Drug Nomenclature
INNs in main languages (French, Latin, Russian, and Spanish):
Synonyms: CI-970; THA; Tacrina, hidrocloruro de; Tetrahydroaminoacridine Hydrochloride
BAN: Tacrine Hydrochloride [BANM]
USAN: Tacrine Hydrochloride
INN: Tacrine Hydrochloride [rINNM (en)]
INN: Hidrocloruro de tacrina [rINNM (es)]
INN: Tacrine, Chlorhydrate de [rINNM (fr)]
INN: Tacrini Hydrochloridum [rINNM (la)]
INN: Такрина Гидрохлорид [rINNM (ru)]
Chemical name: 1,2,3,4-Tetrahydroacridin-9-ylamine hydrochloride
Molecular formula: C13H14N2,HCl =234.7
CAS: 321-64-2 (tacrine); 1684-40-8 (tacrine hydrochloride)
ATC code: N06DA01
Pharmacopoeias. In US as the monohydrate.
The United States Pharmacopeia 31, 2008, and Supplements 1 and 2 (Tacnne Hydrochlonde). The monohydrate occurs as a white powder. Freely soluble in water, in alcohol, in dimethyl sulfoxide, in methyl alcohol, in propylene glycol, and in 0.1N hydrochloric acid; sparingly soluble in linoleic acid and in macrogol 400.
Adverse Effects and Treatment
As for Donepezil. Hepatotoxicity is common, and may be severe.
Effects on the CNS.
Tonic or tonic-clonic seizures were reported in 6 of 78 patients given tacrine for mild or moderate dementia of the Alzheimer's type.
Effects on the liver.
Examination of data from 2446 patients who were at least 50 years old and received tacrine for Alzheimer's disease suggested that raised serum-alanine aminotransferase (ALT) concentrations are likely to occur in about 50% of patients. Most cases developed within the first 12 weeks of therapy, but an asymptomatic increase in ALT concentrations has been reported in a patient after more than 80 weeks of therapy. The increase is usually asymptomatic and mild, and resolves upon dosage reduction or stopping treatment.
However, a small percentage of patients may develop unpredictable life-threatening hepatotoxicity although frequent monitoring of ALT concentrations during the first 12 weeks of therapy can identify susceptible individuals. No significant correlation has been found between plasma-tacrine concentrations and hepatotoxicity. For guidelines on the monitoring of ALT concentrations during tacrine therapy, see Precautions, below.
Precautions
As for Donepezil. Tacrine should be used with care in patients with impaired liver function or who have a history of such impairment. Serum-alanine aminotransferase (ALT) concentrations should be monitored in patients receiving continuous treatment with tacrine. Monitoring should be carried out every other week from at least week 4 to week 16 of therapy, and then every 3 months thereafter. Weekly monitoring is recommended in patients with ALT concentrations that are greater than twice the upper limit of the normal range.
If signs of liver involvement worsen, the dose should be reduced or the drug withdrawn. If a three- to fivefold increase of ALT concentrations occurs, a reduction in the dose by 40 mg daily is recommended. For greater increases in ALT, tacrine should be withdrawn. Treatment with tacrine may be restarted once signs of liver dysfunction return to normal; more frequent monitoring of liver enzyme values will be required. Withdrawal is also imperative in patients who develop jaundice, confirmed by elevated total bilirubin levels; such patients should not be treated again with tacrine. Abruptly stopping tacrine therapy, or a large reduction in the dose, maybe associated with behavioural disturbances and a decline in cognitive function.

Interactions
As for Neostigmine. Since tacrine is metabolised in the liver by the cytochrome P450 enzyme system (principally CYP1A2), drugs that either inhibit or induce the same isoenzymes may raise or lower plasma concentrations of tacrine, respectively. Tacrine may competitively inhibit the metabolism of other drugs that are also metabolised by the cytochrome P450 isoenzyme CYPlA2.
Antidepressants.
Fluvoxamine, an inhibitor of the cytochrome P450 isoenzyme CYP1A2, has increased plasma concentrations and reduced oral clearance of tacrine.
Anti parkinsonian drugs.
Tacrine has been reported to exacerbate symptoms of parkinsonism and may therefore appear to reduce the effectiveness of levodopa therapy, see Antidementia drugs.
H2-antagonists.
Cimetidine, a non-specific inhibitor of the cytochrome P450 enzyme system, has been shown to inhibit the metabolism of tacrine resulting in reduced oral clearance and an increase in plasma concentrations.
HRT.
HRT with estradiol and levonorgestrel significantly increased tacrine plasma concentrations in all but one person in a study involving 10 healthy female subjects. Metabolism of tacrine via the cytochrome P450 isoenzyme CYP1A2 was said to have been inhibited by the HRT.
Tobacco smoking.
Cigarette smoking can markedly reduce plasma-tacrine concentrations.
Xanthines.
For the effect of tacrine on the metabolism of theophylline.
Pharmacokinetics
Tacrine is rapidly absorbed from the gastrointestinal tract but large interindividual variations in oral bioavailability have been reported; peak plasma concentrations are achieved within 1 to 2 hours. Food reduces the absorption of tacrine by about 30 to 40%. It is about 55% bound to plasma proteins. Tacrine is subject to an extensive first-pass effect in the liver, and is metabolised by the cytochrome P450 system (principally CYP1A2) to several metabolites, the main one of which is the 1-hydroxy metabolite velnacrine. The elimination half-life is about 2 to 4 hours; little unchanged drug is excreted in the urine.
In3 studies in a total of 21 patients peak plasma concentrations of tacrine hydrochloride were achieved 0.5 to 3 hours after oral doses of 25 or 50 mg and oral bioavailability ranged from less than 5% to up to 36%. Mean elimination half-lives were 1.37 and 1.59 hours after the 25 mg dose and 2.14 and 3.2 hours after the 50 mg dose. Tacrine's elimination appears to be mainly by metabolism in the liver and less than 3% of a dose was recovered unchanged in the urine of one patient. Plasma concentrations of tacrine's main metabolite 1-hydroxy-9-aminotetrahydroacridine (velnacrine) rapidly exceed those of the parent compound and elimination half-lives of 43 and 81 minutes were found for this metabolite in 2 patients studied. Tacrine's pharmacokinetics have been reviewed.
Uses and Administration
Tacrine hydrochloride is a centrally acting reversible inhibitor of acetylcholinesterase activity used in the treatment of mild to moderately severe dementia in Alzheimer's disease (below).
The initial oral dose of tacrine hydrochloride, expressed in terms of the base, is 10 mg four times a day for a minimum of 4 weeks. Dosage should not be increased during this period because the potential exists for a delay in onset of increased liver enzyme concentrations. Serum-alanine aminotransferase concentrations should be monitored regularly (see Precautions, above) and, if there is no significant increase, the daily dose may be increased by 40 mg at four-week intervals according to response and tolerance, to a maximum of 160 mg daily in four divided doses. Tacrine should be taken on an empty stomach to improve absorption, although it can be taken with food if gastrointestinal adverse effects are a problem.
Tacrine has been used intravenously to antagonise competitive neuromuscular blockers and as a postoperative respiratory stimulant.
Dementia.
Tacrine is used in the symptomatic management of Alzheimer's disease (see Dementia). It may delay cognitive decline in some patients with mild or moderate Alzheimer's disease but many cannot tolerate the dosage required and have to stop treatment because of gastrointestinal effects or signs of hepatotoxicity. There have been numerous studies of the use of tacrine in Alzheimer's disease and a meta-analysis found tacrine to have a small beneficial effect on both cognition and global clinical impression, although it was considered that the clinical relevance of these findings was unclear and that there were no data from long-term controlled studies.
Some have considered that a cautious trial of tacrine may be warranted in patients with mild to moderately severe Alzheimer's disease (although alternative drugs are now available) and various guidelines on its use have been issued. The metabolite velnacrine has also been tried but does not appear to be effective, and is also associated with hepatotoxicity.
Preparations
The United States Pharmacopeia 31, 2008, and Supplements 1 and 2: Tacrine Capsules.
Proprietary Preparations
Argentina: Cognitiv ;
Australia: THA;
Brazil: Tacrinal ;
Greece: Cognex ;
Spain: Cognex ;
United States of America (US and USA): Cognex.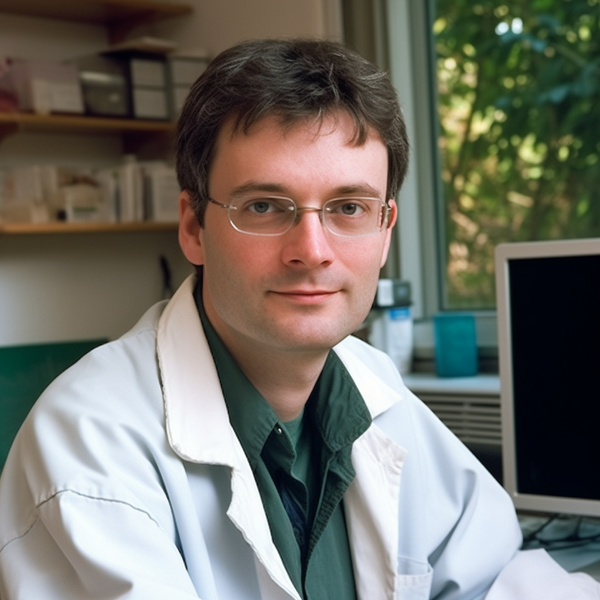 He knows everything about medications – to which pharmacological group the drug belongs, what components are included in its composition, how it differs from its analogs, what indications, contraindications, and side effects remedy has. John is a real pro in his field, so he knows all these subtleties and wants to tell you about them.