(British Approved Name Modified, US Adopted Name, rINNM)
Drug Nomenclature
INNs in main languages (French, Latin, Russian, and Spanish):
Synonyms: 1-Amino-3,5-dimethyladamantane Hydrochloride; 3,5-Dimethyl-1-adamantanamine hydrochloride; D-145 (memantine); DMAA (memantine); Memantina, hidrocloruro de
BAN: Memantine Hydrochloride [BANM]
USAN: Memantine Hydrochloride
INN: Memantine Hydrochloride [rINNM (en)]
INN: Hidrocloruro de memantina [rINNM (es)]
INN: Mémantine, Chlorhydrate de [rINNM (fr)]
INN: Memantini Hydrochloridum [rINNM (la)]
INN: Мемантина Гидрохлорид [rINNM (ru)]
Chemical name: 3,5-Dimethyltricyclo[3.3.1.1.3,7]decan-l-amine hydrochloride
Molecular formula: C12H21N,HCl =215.8
CAS: 19982-08-2 (memantine); 41100-52-1 (memantine hydrochloride)
ATC code: N06DX01
Adverse Effects and Precautions
Common adverse effects with memantine include constipation, dizziness, headache, hypertension, and somnolence. Less common reactions such as anxiety, hallucinations, confusion, fatigue, abnormal gait, hypertonia, vomiting, fungal infections, cystitis, thromboembolism, and increased libido have also occurred. Isolated cases of psychotic reactions and pancreatitis have been reported.
Dosage adjustment may be required in renal impairment, but recommendations vary, (see below).
Only limited clinical data are available for patients with recent myocardial infarction, uncompensated congestive heart failure, and uncontrolled hypertension and use of memantine in these patients should be closely monitored. Seizures have occurred rarely and caution is recommended in patients at risk of convulsions. Conditions that increase urinary pH, such as drastic changes in diet, renal tubular acidosis, or severe infections of the urinary tract, may decrease elimination of memantine resulting in increased plasma levels; patient monitoring is recommended in such cases.

Interactions
Use of other N-methyl-D-aspartate antagonists such as amantadine, ketamine, or dextromethorphan with memantine may increase both the incidence and severity of adverse effects and should be avoided. The effects of dopaminergics and antimuscarinics may also be enhanced whereas memantine may reduce the actions of barbiturates and antipsychotics.
Memantine may alter the effects of the antispasmodics baclofen and dantrolene. The clearance of memantine is reduced under alkaline urine conditions and drugs such as carbonic anhydrase inhibitors and sodium bicarbonate should be used with caution.
Pharmacokinetics
Memantine is well absorbed after oral doses. Peak plasma concentrations are achieved in about 3 to 8 hours. Plasma protein binding is about 45%. Memantine undergoes partial hepatic metabolism; the main metabolites include N-3,5-dimethyl-gludantan and 1-nitroso-3,5-dimethyl-adamantane. The majority of a dose is excreted unchanged via the kidney; some active renal tubular secretion and reabsorption occurs. The terminal half-life ranges from 60 to 100 hours although under alkaline conditions the rate of elimination is reduced.
Uses and Administration
Memantine is a derivative of amantadine and is likewise an antagonist of N-methyl-D-aspartate receptors. It is given in the treatment of moderate to severe Alzheimer's disease (see Dementia, below). Memantine has also been given in the treatment of parkinsonism and central spasticity and in other disorders such as brain injury or comatose states. It is given orally as the hydrochloride.
In the treatment of Alzheimer's disease, the initial dose of memantine hydrochloride is 5 mg daily in the morning for the first week; this should be increased in weekly increments of 5 mg to a maximum dose of 20 mg daily. Doses of 10 mg daily and over should be taken in 2 divided doses. Dosage adjustment may be required in patients with renal impairment (see below). Clinical benefit should be reassessed on a regular basis.
Memantine hydrochloride has also been given by slow intravenous injection.
Memantine is under investigation in the treatment of glaucoma and peripheral neuropathy.

Administration in renal impairment.
UK licensed product information advises that no dose adjustment is needed when memantine hydrochloride is given for Alzheimer's disease in patients with mild renal impairment (creatinine clearance [CC] 50 to 80 mL/minute). However, in those with moderate impairment (CC 30 to 49 mL/minute) a dose of 10 mg daily may be used (after starting at 5 mg daily) and if well tolerated after at least 7 days, it may be increased to 20 mg daily as described above (see above). In those with severe impairment (CC 5 to 29 mL/minute) the maximum daily dose is 10 mg. In the United States of America, licensed product information states that no dose reduction is required in those with mild or moderate impairment; a target dose of 10 mg daily is recommended in patients with severe impairment (CC 5 to 29 mL/minute).
Dementia.
A systematic review of the use of memantine in dementia concluded that it did have a small beneficial effect on cognitive and functional decline at 6 months in patients with moderate to severe Alzheimer's disease; the effects were not clinically discernible in those with mild to moderate vascular dementia but were discernible in those with mild to moderate Alzheimer's disease. In the UK, NICE has not recommended memantine in the treatment of patients with moderately severe to severe disease because of insufficient evidence of clinical effectiveness. A general review, including a safety profile, of memantine in Alzheimer's disease has also been published.
Proprietary Preparations
Argentina: Akatinol; Carrier; Conexine; Ebixa; Fentina; Lucidex; Merital; Neuro-plus; Pronervon;
Australia: Ebixa;
Austria: Axura; Ebixa;
Belgium: Ebixa;
Brazil: Alois; Ebix;
Canada: Ebixa;
Chile: Ebixa; Eutebrol; Memax; Mimetix;
Czech Republic: Akatinol ; Axura; Ebixa;
Denmark: Ebixa;
Finland: Ebixa;
France: Ebixa;
Germany: Axura; Ebixa;
Greece: Ebixa;
Hong Kong: Ebixa;
Hungary: Ebixa;
Ireland: Ebixa;
Israel: Ebixa; Memox;
Italy: Ebixa;
Mexico: Ebixa; Eutebrol;
The Netherlands: Axura; Ebixa;
Norway: Ebixa;
New Zealand: Ebixa;
Philippines: Abixa;
Poland: Axura; Ebixa;
Portugal: Axura; Ebixa;
South Africa: Ebixa;
Singapore: Ebixa;
Spain: Axura; Ebixa;
Sweden: Ebixa;
Switzerland: Axura; Ebixa;
Thailand: Ebixa;
Turkey: Ebixa;
United Kingdom (UK): Ebixa;
United States of America (US and USA): Namenda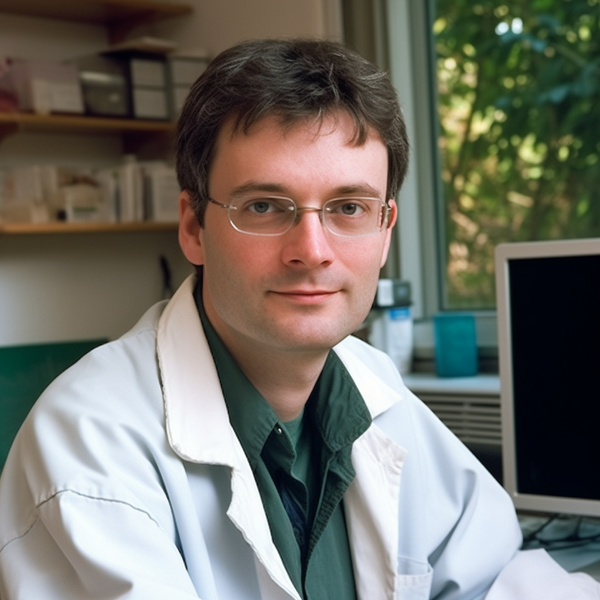 He knows everything about medications – to which pharmacological group the drug belongs, what components are included in its composition, how it differs from its analogs, what indications, contraindications, and side effects remedy has. John is a real pro in his field, so he knows all these subtleties and wants to tell you about them.