(British Approved Name Modified, US Adopted Name, rINNM)
Drug Nomenclature
INNs in main languages (French, Latin, Russian, and Spanish):
Synonyms: Galantamina, hidrobromuro de; Galanthamine Hydrobromide; Galanthamini Hydrobromidum
BAN: Galantamine Hydrobromide [BANM]
USAN: Galantamine Hydrobromide
INN: Galantamine Hydrobromide [rINNM (en)]
INN: Hidrobromuro de galantamina [rINNM (es)]
INN: Galantamine, Bromhydrate de [rINNM (fr)]
INN: Galantamini Hydrobromidum [rINNM (la)]
INN: Галантамина Гидробромид [rINNM (ru)]
Chemical name: (4aS,6R,8aS)-4a,5,9,10,11,12-Hexahydro-3-methoxy-11-methyl-6H-benzofuro[3a,3,2-ef][2]benzazepin-6-ol hydrobromide
Molecular formula: C17H21NO3,HBr =368.3
CAS: 357-70-0 (galantamine); 1953-04-4 (galantamine hydrobromide)
ATC code: N06DA04
Description. The hydrobromide of galantamine, an alkaloid which has been obtained from the Caucasian snowdrop (Voronov's snowdrop), Galanthus woronowii (Amaryllidaceae), and related species.
Pharmacopoeias. In China and US.
The United States Pharmacopeia 31, 2008, and Supplements 1 and 2 (Galantamine Hydrobromide). A white to almost white powder. Sparingly soluble in water; very slightly soluble in alcohol; soluble in 0. IN sodium hydroxide; insoluble in propyl alcohol.

Adverse Effects, Treatment, and Precautions
As for Donepezil. Hypertension has also been reported with galantamine.
For details regarding dose adjustments in moderate hepatic or renal impairment, see under Uses and Administration, below. There are no data on the use of galantamine in patients with severe hepatic or renal impairment and consequently in the licensed product information it is contra-indicated in such patients; it should also not be given to patients with both significant hepatic and renal impairment.
Effects on the cardiovascular and cerebrovascular systems.
Results from 2 studies of the use of galantamine in mild cognitive impairment (an unlicensed indication) have suggested that there may be an increased risk of death in patients given galantamine compared with those on placebo: out of a total of about 2000 patients, 13 died in the galantamine groups with only 1 death reported in the placebo groups. About half of the deaths were caused by cardiovascular or cerebrovascular events. For a suggestion of possibly increased mortality with donepezil in patients with vascular dementia, see Dementia.
Interactions
As for Neostigmine. Galantamine is partially metabolised by the cytochrome P450 isoenzymes CYP2D6 and CYP3A4. Consequently its bioavailability may be increased by drugs that inhibit CYP2D6, such as quinidine, fluoxetine, fluvoxamine, and paroxetine, and by those that inhibit CYP3 A4, such as ketoconazole and ritonavir. Dose reduction of galantamine may be required when given with such drugs.
Pharmacokinetics
Galantamine is well absorbed from the gastrointestinal tract. Peak plasma concentrations are reached in about 1 hour after ingestion from conventional formulations; with modified-release formulations, peak concentrations occur about 4 to 5 hours after a dose and are somewhat lower. The absolute oral bioavailability of galantamine is about 90%. The presence of food delays the rate of absorption although the extent of absorption is not affected. Protein binding is about 18%.
Galantamine is partially metabolised by the cytochrome P450 isoenzymes CYP2D6 and CYP3 A4; a number of active metabolites are formed. The elimination half-life is about 7 to 8 hours. After 7 days, the majority of a single oral dose is recovered in the urine with up to about 6% detected in the faeces; about 20 to 30% of the dose is excreted in the urine as unchanged galantamine. Clearance is reported to be 20% lower in females than in males and 25% lower in poor metabolisers than in extensive metabolisers.

Uses and Administration
Galantamine hydrobromide is a reversible inhibitor of acetylcholinesterase activity, with actions similar to those of neostigmine. It also has an intrinsic action on nicotinic receptors. It is used in the symptomatic treatment of mild to moderately severe dementia in Alzheimer's disease (below).
Galantamine is given as the hydrobromide although doses are expressed in terms of the base; 5.1 mg of galantamine hydrobromide is equivalent to about 4 mg of galantamine. An initial oral dose of 4 mg is given twice daily with food for 4 weeks, then increased to 8 mg twice daily. This dose should be maintained for at least 4 weeks; thereafter, the dose may be further increased to 12 mg twice daily according to response and tolerance. A modified-release preparation is also available for once-daily use. The clinical benefit of galantamine should be reassessed, preferably within the first 3 months, and thereafter on a regular basis. Reductions in dose may be necessary in patients with hepatic or renal impairment (see below) or in those also taking certain cytochrome P450 isoenzyme inhibitors (see Interactions, above).
Galantamine hydrobromide has also been used in various neuromuscular disorders, and to curtail the muscle relaxation produced by competitive neuromuscular b lockers.
Administration in hepatic impairment.
No dose adjustment is necessary in mild hepatic impairment. Patients with moderate impairment should begin with an oral dose of 4 mg once daily (or 8 mg every other day if using a modified-release preparation), preferably taken in the morning, for at least one week; thereafter the dose may be increased to 4 mg twice daily (or its once-daily equivalent if using a modified-release preparation) for at least 4 weeks, with subsequent increases up to a maximum of 8 mg twice daily (or its once-daily equivalent if using a modified-release preparation). Galantamine is contra-indicated in severe impairment (Child-Pugh Category C) due to lack of data.
Administration in renal impairment.
UK licensed product information states that no dose adjustment is necessary in mild or moderate renal impairment. However, US licensed product information recommends that the dose should not exceed 16 mg daily in patients with moderate impairment. Galantamine is contra-indicated in severe impairment (creatinine clearance less than 9 mL/minute) due to lack of data.
Dementia.
Reviews suggest that galantamine is of benefit in patients with mild to moderate symptoms of'Alzheimer's disease (see Dementia); evidence in more severely impaired subjects is lacking. In the UK, NICE has recommended that the use of galantamine should be limited to patients with moderate dementia and given under the following conditions:
treatment should only be started under specialist supervision
patients who continue on the drug should be reviewed every 6 months
treatment should only be continued if there was evidence of benefit
In a somewhat controversial decision, NICE considered that galantamine could no longer be recommended in the treatment of mild dementia because its cost-effectiveness was questionable; however, it was recommended that those currently taking galantamine for mild dementia should continue on therapy until it was considered appropriate to stop.
Galantamine may also be effective in the treatment of vascular dementia. Results from a randomised, controlled study have shown a trend towards improved cognition in patients with probable vascular dementia, although patients numbers were too small for this to be significant. A more recent multicentre study in patients with probable vascular dementia found cognitive improvement with galantamine to be greater than with placebo; however, improvement in daily activities with galantamine was similar to that seen with placebo.
A systematic review concluded that galantamine could not be recommended for treatment in patients with mild cognitive impairment because of limited clinical benefit and an unexplained association with an excess death rate (see also Effects on the Cardiovascular and Cerebrovascular Systems, above).
Preparations
The United States Pharmacopeia 31, 2008, and Supplements 1 and 2: Galantamine Tablets.
Proprietary Preparations
Argentina: Intelec; Numencial; Reminyl;
Australia: Reminyl;
Austria; Reminyl;
Belgium: Reminyl;
Brazil: Reminyl;
Canada: Reminyl;
Chile: Reminyl;
Czech Republic: Apo-Galant; Flashemel; Galamed; Kuroment; OxyGal; Reminyl; ZapTron;
Denmark: Reminyl;
Finland: Reminyl;
France: Reminyl;
Germany; Reminyl;
Greece: Reminyl;
Hong Kong; Reminyl;
Hungary: Nivalin ;
Indonesia: Reminyl;
Ireland: Reminyl;
Israel: Reminyl;
Italy: Reminyl;
Malaysia: Reminyl;
Mexico: Reminyl;
The Netherlands: Reminyl;
Norway: Reminyl;
New Zealand: Reminyl;
Philippines: Reminyl;
Poland: Nivalin; Reminyl ;
Portugal: Reminyl;
Russia: Nivalin; Reminyl
South Africa; Reminyl;
Singapore: Reminyl;
Spain: Reminyl;
Sweden: Reminyl
Switzerland: Reminyl;
Thailand: Reminyl;
Turkey: Reminyl;
United Kingdom (UK): Reminyl;
United States of America (US and USA): Razadyne;
Venezuela: Proneurax.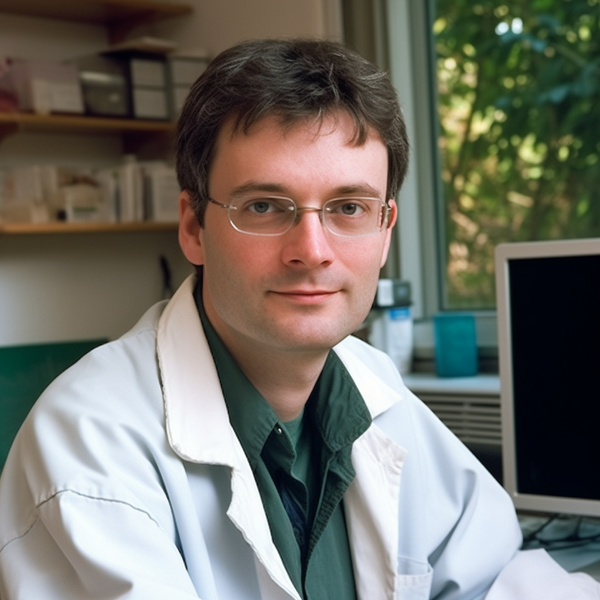 He knows everything about medications – to which pharmacological group the drug belongs, what components are included in its composition, how it differs from its analogs, what indications, contraindications, and side effects remedy has. John is a real pro in his field, so he knows all these subtleties and wants to tell you about them.