(British Approved Name)
Drug Nomenclature
Synonyms: Co-dergocrine Mesilate; Co-dergocrine Mesylate; Co-dergocrine Methanesulphonate; Codergocrina, mesilato de; Codergocrini Mesilas; Dihydroergotoxine Mesylate; Dihydroergotoxine Methanesulphonate; Dihydrogenated Ergot Alkaloids; Hydrogenated Ergot Alkaloids; Kodergokriinimesilaatti; Kodergokrin-mesylát; Kodergokrinmesilat; Kodergokrino mesilatas
BAN: Codergocrine Mesilate
USAN: Ergoloid Mesylates
CAS: 11032-41-0 (codergocrine); 8067-24-1 (codergocrine mesilate)
ATC code: C04AE01
Read code: y01jT
Pharmacopoeias. In Europe, Japan, and US.
European Pharmacopoeia, 6th ed., 2008 and Supplements 6.1 and 6.2 (Codergocrine Mesilate). A mixture of dihydroergocornine mesilate (C31H41N5O5,CH4O3S = 659.8), dihydroergocristine mesilate, α-dihydroergocryptine mesilate, and β-dihydroergocryptine mesilate (epicriptine mesilate). It contains 30 to 35% of dihydroergocornine, 30 to 35% of dihydroergocristine, 20 to 25% of α-dihydroergocryptine, and 10 to 13% of β-dihydroergocryptine. A white or yellowish powder. Sparingly soluble in water; sparingly soluble to soluble in alcohol; slightly soluble in dichloromethane. A 0.5% solution in water has a pH of 4.2 to 5.2. Protect from light.
The United States Pharmacopeia 31, 2008, and Supplements 1 and 2 (Ergoloid Mesylates). A mixture of the methanesul-fonate salts of the three hydrogenated alkaloids, dihydroergocristine, dihydroergocornine, and dihydroergocryptine, in an approximate weight ratio of 1:1:1. Dihydroergocryptine mesilate exists as a mixture of alpha- and beta-isomers. The ratio of alpha-to beta-isomers is not less than 1.5:1.0 and not more than 2.5:1.0. A white to off-white, macrocrystalline or amorphous, practically odourless powder. Slightly soluble in water; soluble in alcohol and in methyl alcohol; sparingly soluble in acetone. A 0.5% solution in water has a pH of 4.2 to 5.2. Store in airtight containers. Protect from light.

Adverse Effects
Adverse effects occasionally reported with codergocrine mesilate include abdominal cramps, nausea, vomiting, headache, blurred vision, skin rashes, nasal congestion, flushing of the skin, dizziness, bradycardia, and orthostatic hypotension. Local irritation has occurred after sublingual use.
Effects on the cardiovascular system.
Of 8 patients given codergocrine mesilate 1.5 mg three times daily for the treatment of dementia, 3 developed severe sinus bradycardia associated with general deterioration in their condition, necessitating withdrawal of the treatment. However, no sinus bradycardia had been seen in 40 elderly patients in whom the dose was built up to 1.5 mg three times daily over 3 weeks.
Precautions
Codergocrine mesilate should be used with caution in patients with severe bradycardia.
Pharmacokinetics
Codergocrine is rapidly absorbed from the gastrointestinal tract; peak plasma concentrations are reached in about 1 to 2 hours after an oral dose. Oral bioavailability is low; this has been attributed to incomplete absorption from the gastrointestinal tract and extensive first-pass metabolism. It is 81% bound to plasma proteins. Elimination is biphasic with a short half-life of 1.5 to 2.5 hours (a phase) and a longer half-life of 13 to 15 hours (p phase). Codergocrine is mainly excreted with bile in the faeces, although small amounts are eliminated in the urine as metabolites and unchanged drug.
Uses and Administration
Unlike the natural ergot alkaloids, codergocrine mesilate has only limited vasoconstrictor effects. A mixture of hydrogenated ergot alkaloids, codergocrine mesilate is used as an adjunct in the symptomatic treatment of mild to moderate dementia in the elderly (see also below). It is given in oral doses of 3 or 4.5 mg daily, preferably before meals. Higher doses have also been used. It is also given sublingually in similar doses. It has been given intramuscularly, subcutaneously, or by intravenous infusion.
In some countries, codergocrine mesilate has been used in the treatment of hypertension, migraine, and in peripheral vascular disease.
Codergocrine esilate has been used similarly to the mesilate.
Dementia.
Codergocrine has been used for many years in dementia but its value is not established. Originally its effects were thought to be mediated through peripheral and cerebral vasodilatation but it is now classified as a metabolic enhancer.
Erectile dysfunction.
For reference to the use of creams containing codergocrine mesilate, isosorbide dinitrate, and either aminophylline or testosterone in the treatment of erectile dysfunction, see under Glyceryl Trinitrate.
Preparations
British Pharmacopoeia 2008; Codergocrine Tablets;
The United States Pharmacopeia 31, 2008, and Supplements 1 and 2: Ergoloid Mesylates Capsules; Ergoloid Mesylates Oral Solution; Ergoloid Mesylates Tablets.
Proprietary Preparations
Argentina: CCK; Coplexina; Ergoxina ; Hydergina; Somoblon; Vimotadine;
Austria; Dorehydrin; Ergomed; Hydergin;
Belgium: Hydergine; Ibexone; Stofilan;
Brazil: Hydergine;
Canada: Hydergine;
Czech Republic: Secatoxin Forte;
Finland: Artergin ; Hydergin;
France: Capergyl; Ergodose ; Hydergine;
Germany; Circanol ; DCCK; Defluina N; Ergoclesit; ergotox; Hydergin; Hydro-Cebral; Orphol; Sponsin;
Greece: Engestol-Hyd ; Huperloid ; Hydergine; Santamin ; Zodalin;
Hong Kong; Hydergine; Perenan ; Stofilan; Trigogine;
Hungary: Redergam ;
India: Cereloid;
Indonesia: Cirloid; Ergotika; Exergin; Fontula; Hydergin; Procere; Xepadergin;
Israel: Hydergine;
Italy: Hydergina;
Malaysia: Beagocrine ; Headgen; Hydergine; Vasculin ;
Mexico: Hydergina;
Philippines: Hydergine;
Portugal: Hydergine; Redergot ; Secamin ;
Singapore: Headgen; Hydergine; Trigogine;
Spain: Ergodilat ; Hydergina;
Sweden: Hydergin;
Switzerland: Ergohydrine; Hydergine;
Thailand: Codergine ; Helcon; Hyceral; Hydergine; Hydrine; Hymecl; Naline; Perenan ; Redergin ; Togine; Trigogine; Vasculin; Vasian;
Turkey: Segol;
United Kingdom (UK): Hydergine ;
United States of America (US and USA): Gerimal; Hydergine;
Venezuela: Astergina; Hyderan ; Hydergina .
Multi-ingredient
Argentina: CCK Flunarizina-P; Difusil; Neuriclor Vascular; Neuronal Vascular; Reagin Vascular;
Austria: Pontuc;
Brazil: Vincetron;
Portugal: Euvifor;
Spain: Clinadil Compositum; Piracetam Complex.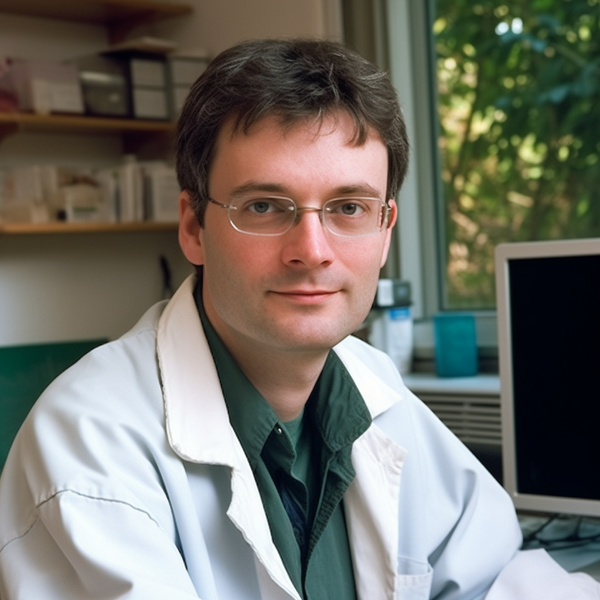 He knows everything about medications – to which pharmacological group the drug belongs, what components are included in its composition, how it differs from its analogs, what indications, contraindications, and side effects remedy has. John is a real pro in his field, so he knows all these subtleties and wants to tell you about them.