Generic name: Oxcarb, Oxetol, Oxaprozin
Brand names: Trileptal
How does this drug work?
Trileptal is an antiepileptic drug. Trileptal and IHL blocks the voltage-dependent Na +-channels, which leads to the stabilization of overexcited neurons membranes, inhibition of serial discharges of neurons and reduction of synaptic impulses. Increased K + conductance and modulation of Ca2 +-channels activated by a high potential of the membrane, also involved in the antiepileptic influence of the medicine. It is prescribed by doctors as monotherapy, as well as part of combination therapy to treat seizures (with loss or no loss of consciousness).
Contact your physician if you need to learn more information about this drug.
Don't stop treatment with Trileptal earlier than it was prescribed by your doctor even if you notice improvements of your condition. Stopping the medication too early may worsen your condition. Be careful about doing dangerous tasks, driving, operating machinery or climbing until you are aware how this drug affects you. Don't drink alcohol. Always contact a medic before giving Trileptal to a child.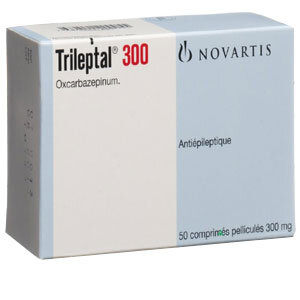 Contraindications:
Hypersensitivity, breastfeeding period. Hypersensitivity to carbamazepine in history (in 25-30% cross-allergic reaction to Trileptal can develop), pregnancy. Use of the medicine in children under 2 years has not been studied.
Side effects:
From the side of the nervous system:
very often – drowsiness, dizziness, headache;
often – emotional lability, impaired concentration, asthenia, disorientation, fatigue, apathy, depression, agitation, tremor, nystagmus, ataxia, amnesia
On the side of the cardiovascular system:
very rarely – arrhythmia, AV block
From the side of the digestive system:
very often – nausea, vomiting, and
often – diarrhea, constipation, abdominal pain, and sometimes – increased activity of "liver" of transaminases and / or alkaline phosphatase,
very rarely – hepatitis
From the side of blood:
sometimes – leukopenia,
very rarely – and thrombocytopenia
From the side of water and electrolyte exchange:
frequent – asymptomatic hyponatremia,
very rarely – symptomatic hyponatremia (blurred vision, vomiting, nausea, seizures, encephalopathy, confusion)
From the side of the skin:
often – acne, alopecia, rash, and
sometimes – urticaria,
very rarely – a syndrome Stevens-Johnson SLE
From the side of the sense organs:
very often – diplopia,
often – blurred vision, dizziness
Allergic reactions:
seldom – angioedema, multiple organ allergic reaction (lymphadenopathy, rash, increased activity of "liver" enzymes eosinophilia, arthralgia, fever)
How do I take this medicine?
Note: This remedy was prescribed to you only. Do not share this medicament with others. Take inside, independantly of the meal, with a small amount of liquid.
What should I do if I miss the dose?
If you miss the dose, try to take it as soon as you have the opportunity. If it is time for your next dose, take only one dose. You don't have to double the dose.

What should you do if you overdose of Trileptal?
Taking any medicine in large doses you can have serious consequences for your health. If you feel an overdose, contact your health care professional instantly.
Storage
Trileptal should be stored at room temperature, between 15 and 30 degrees C (59 and 86 degrees F), in a tightly closed container. Protect from moisture, direct heat, and light. Do not store in the bathroom or near a sink. Keep Trileptal out of the reach of children and away from animals.
Warning: Before taking the drug you need to consult your doctor.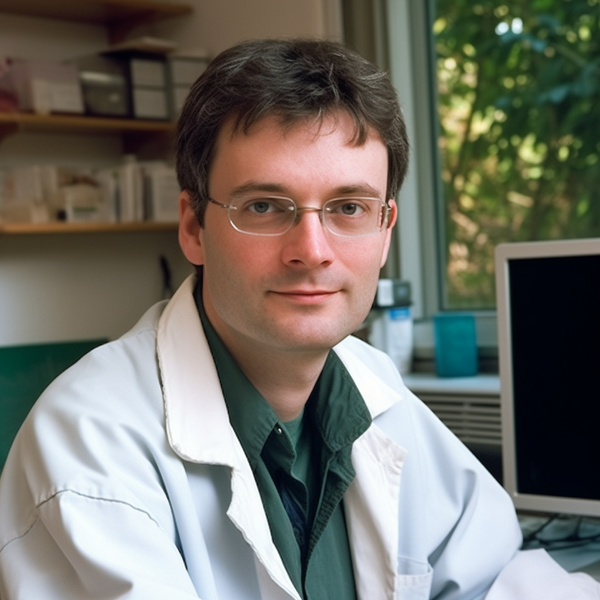 He knows everything about medications – to which pharmacological group the drug belongs, what components are included in its composition, how it differs from its analogs, what indications, contraindications, and side effects remedy has. John is a real pro in his field, so he knows all these subtleties and wants to tell you about them.