Generic name: Primidone
Brand names: Mysoline
General Information
Mysoline is prescribed to heal seizures and epileptic disorders. It is chemically similar to barbiturates. Contact your physician if you need to learn more information about this drug.
Don't stop treatment with Mysoline earlier than it was prescribed by your doctor even if you notice improvements of your condition. Stopping the medication too early may worsen your condition. Be careful about doing dangerous tasks, driving, operating machinery or climbing until you are aware how this drug affects you. Don't drink alcohol. Always contact a medic before giving Mysoline to a child.
How do I take this medicine?
Note: This remedy was prescribed to you only. Do not share this medicament with others.
Shake Mysoline Suspension well before using.
Recommended dosage for adults:
For people who are 8 and older and who haven't been cured before, the doctor or pharmacist will advise to begin with the following dose of Mysoline: 50-milligram or 250-milligram pills:
From first to the third day: 100 to 125 milligrams before going to bed.
From fourth to sixth day: 100 to 125 milligrams twice a day.
From seventh to ninth day: 100 to 125 milligrams three times per day.
From the tenth day increase the dose to 250 milligrams three times per day
For most people who are 8 and older, the usual dosage is 250 milligrams three or four times per day. If you need more, contact your physician, the doctor may increase the dose to five or six 250-milligram tablets. Do not take more than 2000 milligrams a day.
People who have already taken other anticonvulsant pills, the usual dose of Mysoline to begin with is 100 to 125 milligrams before going to bed. Be prepared, you doctor or pharmacist will gradually increase this dose.
Children under the age of 8:
From first to the third day: 50 milligrams before going to bed.
From fourth to sixth day: 50 milligrams twice a day.
From seventh to ninth day: 100 milligrams twice a day.
From the tenth day: 125 milligrams three times a day to 250 milligrams three times day The usual dosage is 125 to 250 milligrams three times daily or 10 to 25 milligrams per 2.2 pounds of body weight per day, divided into smaller doses.

What should I do if I miss the dose?
If you miss the dose, try to take it as soon as you have the opportunity. If it is time for your next dose, take only one dose. You don't have to double the dose.
What should you do if you overdose of Mysoline?
Taking any medicine in large doses you can have serious consequences for your health. If you feel an overdose, contact your health care professional instantly.
Which side effects can I perceive from this remedy?
lack of muscle coordination
vertigo or severe dizziness
If these side effects persist or worsen, contact your medical practitioner straightway. Remember, this list of side effects is not complete, others may occur. If you notice any side effect, call your doctor or pharmacist.
Interactions:
    Antidepressants called MAO inhibitors, such as phenelzine and tranylcypromine
    Blood-thinning medications such as warfarin
    Doxycycline
    Estrogen-containing oral contraceptives
    Griseofulvin
    Steroid pills such as dexamethasone
This list of interactions may be not complete. Provide your medical practitioners entire list of medicines, herbs, dietary supplements or non-prescription drugs you take. Moreover tell them whether you drink alcohol, use illegal drugs or smoke. Particular items may interact with your drug.
There is not enough information about safety of Mysoline during pregnancy and breast-feeding. Be careful, Mysoline can affect the baby. Contact your physician to get more detailed information. Do not take Mysoline without consulting your doctor.

Storage
Mysoline should be stored at room temperature, between 15 and 30 degrees C (59 and 86 degrees F), in a tightly closed container. Protect from moisture, direct heat, and light. Do not store in the bathroom or near a sink. Keep Mysoline out of the reach of children and away from animals.
Warning: Before taking the drug you need to consult your doctor.
Don't take this drug if you have allergy to phenobarbital or if you have porphyria (an inherited metabolic disorder).
Be prepared – your physician will test your blood within 6 months since this remedy is generally prescribed for long periods of time.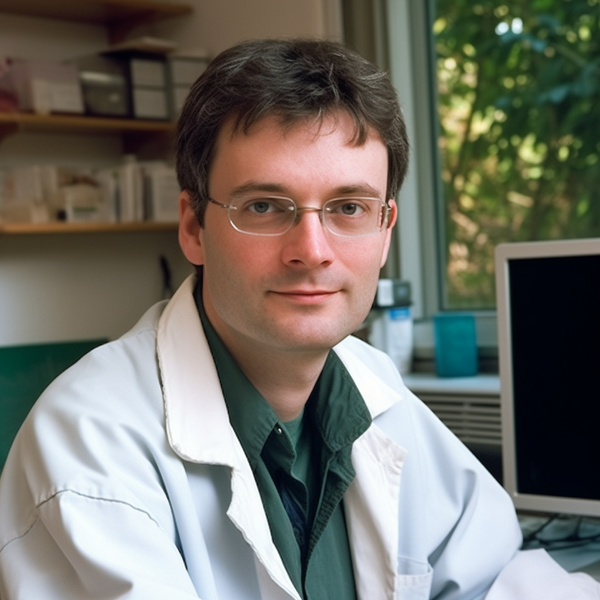 He knows everything about medications – to which pharmacological group the drug belongs, what components are included in its composition, how it differs from its analogs, what indications, contraindications, and side effects remedy has. John is a real pro in his field, so he knows all these subtleties and wants to tell you about them.