Generic name: Cefpodoxmine Proxetil
Brand names: Vantin, Proxtl, Ceporex, Biofuroksym, Ancef, Cedax, Ceftin, Ceclor, Cefditoren, Cefotan, Cefizox
General Information
Vantin belongs to a semisynthetic cephalosporin antibiotic of third-generation.
Vantin is prescribed to treat infections of ENT organs (tonsillitis, sinusitis, pharyngitis, otitis media), infections of respiratory tract (pneumonia, acute and chronic bronchitis), infections of the genitourinary system (urethritis, cervical and Anorectal gonorrhea, cystitis, acute uncomplicated urethral, asymptomatic bacteriuria, acute and chronic pyelonephritis), infections of skin and soft tissue.
Contact your physician if you need to learn more information about this drug.
Don't stop treatment with Vantin earlier than it was prescribed by your doctor even if you notice improvements of your condition. Stopping the medication too early may worsen your condition. Be careful about doing dangerous tasks, driving, operating machinery or climbing until you are aware how this drug affects you. Don't drink alcohol. Always contact a medic before giving Vantin to a child.
How do I take this medicine?
Note: This remedy was prescribed to you only. Do not share this medicament with others.
The medicine is taken orally. The usual daily dose of the drug for children aged 5 to 12 years is 10 mg / kg body weight of the child (maximum daily dose of 400 mg), taken 2 times a day every 12 hours (maximum single dose 200 mg).
Recommended dosage:
Tonsillitis / pharyngitis – 200 mg (100 mg twice a day)
Bronchitis and exacerbation of chronic bronchitis – 400 mg (200 mg twice a day)
Pneumonia – 400 mg (200 mg twice a day)
Infections of skin and soft tissue -800 mg (400 mg twice a day)
Uncomplicated gonorrhea – 200 mg – single
The dosage may vary among individuals. It is obviously to contact your doctor before taking this medicament. Follow your physician's instructions carefully.

What should I do if I miss the dose?
If you miss the dose, try to take it as soon as you have the opportunity. If it is time for your next dose, take only one dose. You don't have to double the dose.
What should you do if you overdose of Vantin?
Taking any medicine in large doses you can have serious consequences for your health. If you feel an overdose, contact your health care professional instantly.
Contraindications:
Hypersensitivity to cephalosporins, the age of 5 months.
Which side effects can I perceive from this remedy?
Side effects caused by Vantin are minor and rare. Sometimes there are light and temporary damages from the side of gastrointestinal tract, skin rash, and headache.
Interaction with other drugs:
In the laboratory diagnosis should be borne in mind that Vantin can cause false-positive result of Coombs reaction and clinically insignificant changes in the results of laboratory tests of liver and blood. Provide your medical practitioners entire list of medicines, herbs, dietary supplements or non-prescription drugs you take. Moreover tell them whether you drink alcohol, use illegal drugs or smoke. Particular items may interact with your drug.
Storage
Vantin should be stored at room temperature, between 15 and 30 degrees C (59 and 86 degrees F), in a tightly closed container. Protect from moisture, direct heat, and light. Do not store in the bathroom or near a sink. Keep Vantin out of the reach of children and away from animals.
Warning: Before taking the drug you need to consult your doctor.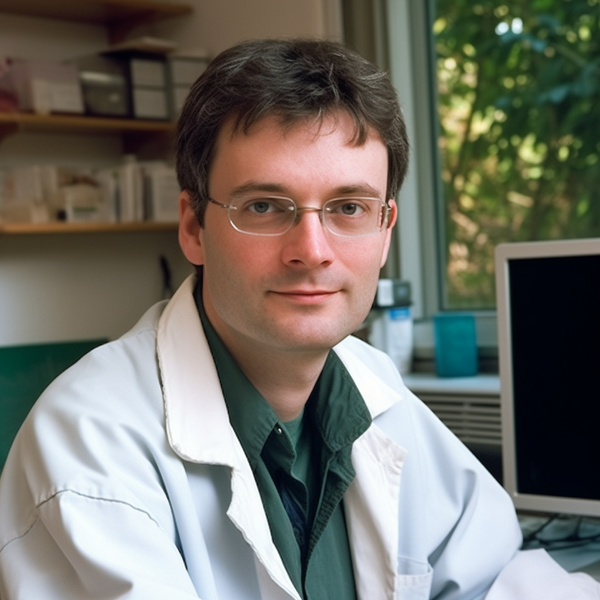 He knows everything about medications – to which pharmacological group the drug belongs, what components are included in its composition, how it differs from its analogs, what indications, contraindications, and side effects remedy has. John is a real pro in his field, so he knows all these subtleties and wants to tell you about them.