Generic Name: Cefalexin
NDC: 80425-0006
Pharmacological Action
Keflex belongs to the semisynthetic cephalosporin antibiotic series (1 generation). The medicine effect is bactericidal. Therefore, to reduce the development of drug-resistant bacteria and maintain the effectiveness of Keflex and other antibacterial drugs, Keflex should be used only to treat infections that are proven or strongly suspected to be caused by bacteria. 
This remedy has a broad spectrum and is recommended to eliminate different types of bacteria. Keflex can treat the following bacteria: Pneumococcus, Haemophilus coli, Shigella, Staphylococcus, Treponema, Escherichia coli, Proteus, Klebsiella, Salmonella, and Streptococcus. However, the mycobacterium of tuberculosis, enterococci, and enterobacteria are resistant to it.
Contact your physician if you need to learn more information about this drug.
Don't stop treatment with Keflex earlier than it was prescribed by your doctor, even if you notice improvements in your condition. Stopping the medication too early may worsen your condition. Be careful about doing dangerous tasks, driving, operating machinery, or climbing until you know how this drug affects you. Do not drink alcohol and Keflex at the same time. Always contact a physician before giving Keflex to a child.
Keflex is prescribed to treat the following conditions:
   respiratory tract caused by sensitive pathogens to Keflex (lung abscess, pneumonia, bronchitis, pleurisy);

   the urinary system caused by sensitive pathogens to Keflex (cystitis, pyelonephritis, etc.) and the reproductive system (epididymitis, vulvovaginitis, endometritis, etc.);

   ENT-organs (pharyngitis, otitis, tonsillitis, etc.);

   skin (abscess, pyoderma, furunculosis, acne);

   musculoskeletal system (osteomyelitis, arthritis).
How Do I Take This Medicine?
Note: This remedy was prescribed to you only. Do not share this medication with others.
For adults and patients at least 15 years of age, the drug is assigned in a dose of 250 mg every 6 hours but a dose of 500 mg every 12 hours; if the infection is caused by gram-negative flora, the dosage may be increased. The duration of therapy ranges from 7 to 14 days, depending on the infection type and severity.
For children:
to treat otitis – 75 to 100 mg/kg in equally divided doses every 6 hours;

all other indications – 25 to 50 mg/kg given in equally divided doses;

in severe infections: 50 to 100 mg/kg may be administered in equally divided doses of 25-50 mg per kilogram of body weight; 

if the infection is caused by gram-negative flora, the dosage can be increased to 100 mg daily.
The dosage may vary among individuals. Therefore, it is obvious to contact your doctor before taking this medication. Follow your physician's instructions carefully.

What Should Be Done if I Missed a Dose?
If you forgot to take the dose, take it at your earliest opportunity. Never double your dose if it is almost time for your next dose. Instead, take only one dose at once.
What Should You Do if You Overdose of Keflex?
Taking any medicine in large doses may cause severe consequences for your health. If you feel an overdose, contact your healthcare professional instantly.
Which Side Effects Can I Perceive from This Remedy?
From the side of the gastrointestinal tract: indigestion, pseudomembranous colitis, diarrhea.
Other side effects: dizziness, allergic reactions, the reaction from the blood side (leukopenia, neutropenia, eosinophilia), tremor, weakness, and in rare cases – anaphylactic shock.
If these side effects persist or worsen, contact your medical practitioner immediately. Remember, this list of side effects is incomplete, and others may occur. If you notice any side effects, call your doctor or pharmacist.
Contraindications
Intolerance of cephalosporin antibiotics and penicillin.
Pregnancy and Breastfeeding
Is Keflex safe in pregnancy?
This medicine can be prescribed during pregnancy only under the strict control of a physician.
Cephalexin is excreted in human milk. Therefore, caution should be exercised when Keflex is administered to a nursing woman. 

Interactions with Other Drugs
The medicine has a bactericidal influence; therefore, it is inappropriate to use it with antibiotics, having a bacteriostatic action (e.g., tetracycline antibiotics, chloramphenicol). Likewise, it should be taken with great caution with nephrotoxic drugs (aminoglycosides, polymyxin) and loop diuretics (ethacrynic acid, furosemide).
Do not take this medicine with metformin; increased metformin concentration may occur. 
The renal excretion of Keflexis inhibited by probenecid. Therefore, co-administration of probenecid with Keflex is not recommended. 
Administration of Keflex may result in a false-positive reaction for glucose in the urine.
Provide your medical practitioner entire list of medicines, herbs, dietary supplements, or non-prescription drugs you take. Moreover, tell them whether you drink alcohol, use illegal drugs, or smoke. Particular items may interact with your drug.
Storage
Keflex should be stored in a tightly closed container at room temperature, between 15 and 30 degrees C (59 and 86 degrees F). Protect from moisture, direct heat, and light. Do not store it in the bathroom or near a sink. Keep Keflex out of the reach of children and away from animals.
Warning: Before taking the drug, you need to consult your doctor.
Different Brand Names of Keflex in Other Countries
| | |
| --- | --- |
| Country | Keflex Brand Names |
| Argentina | Beliam, Butefina, Cefagrand, Cefalexi, Cefapoten, Cefarinol, Cefasporina, Cefosporen, Ceporexin, Fabotop, Keforal, Lafexina, Lars, Lexin, Lorbicefax, Novalexin, Pectorina, Permvastat, Sanibiotic, Septilisin, Trexina, Triblix, Velexina |
| Austria | Cepexin, Cephalobene, Keflex, Ospexin, Sanaxin |
| Australia | Ceflin, Ceporex, Cilex, Ialex, Ibilex, Keflex, Rancef, Sporahexal |
| Belgium | Ceporex, Keforal |
| Brazil | Betacef, Cefaben, Cefagel, Cefagon, Cefagran, Cefalen, Cefalexan, Cefanal, Cefaporex, Cefaxon, Cefexina, Ceflexin, Celen, Celexin, Celinax, Ceporexin, Falexin, Kefalexin, Keflaxina, Keflex, Keforal, Kiflexin, Lexin, Lifalexin, Neo, Ceflex, Neoceflex, Primacef, Profalexina, Todexin, Valflex |
| Canada | Apo-Cephalex, Ceporex, Keflex, Novo-Lexin, Nu-Cephalex |
| Switzerland | Ceporex, Keflex, Servispor |
| Czech Republic | Cefaclen, Oracef, Ospexin, Sporidex |
| Germany | Cephalex, Ceporexin, Oracef |
| Denmark | Keflex |
| Spain | Bioporina, Bioscefal, Cefadina, Cefaleh Ina, Cefalexgobens, Cefalival, Cefalorex, Cefamiso, Ceferran, Cefibacter, Ceporex, Cilicef, Defaxina, Efemida, Erifalecin, Fergon, Janocilin, Karilexina, Kefloridina, Lensafrend, Lerporina, Lexibiotico, Lexincef, Libesporal, Sporol, Sulquipen, Talinsul, Torlasporin, Ultralexin, Valesporin |
| Finland | Kefalex, Kefexin, Orakef |
| France | Cefacet, Ceporexine, Keforal |
| Greece | Kefalospes, Kefaxin, Keflex, Keflogen, Kekrinal, Medalexine, Neptolin, Nylichlor, Sinthecillin, Tricylamil, Zabytrex |
| Hong Kong | Anxer, Apo-Cepalex, Apo-Cephalex, Cefacapxin, Cefacin, Cefacure, Cephalexyl, Cephin, Ceporex, Felexin, Keflex, Medolexin, Ora-C Ospexin, Sofilex, Solulexin, Syntolexin |
| Hungary | Keflex, Pyassan, Servispor |
| Indonesia | Cefabiotic, Madlexin, Ospexin, Pralexin, Sofaxin, Tepaxin, Theralexin |
| Ireland | Ceporex, Kefexin, Keflex |
| Israel | Cefalin, Ceforal, Cefovit, Keflex |
| India | Alexin, Betaspore, Cefmix, Cephadex, Cephaxin, Nufex, Phexin, Rofex, Sepexin, Sporidex |
| Italy | Abiocef, Cefadros, Cepo, Ceporex, Coliceflor, Domucef, Ibilex, Keforal, Lafarin, Latoral, Lorexina, Sintolexyn, Zetacef, Zetacef-lis |
| Japan | Larixin, ケフレックス |
| Mexico | Abiocef, Cefadros, Cepo, Ceporex, Coliceflor, Domucef, Ibilex, Keforal, Lafarin, Latoral, Lorexina, Sintolexyn, Zetacef, Zetacef-lis |
| Malaysia | Cefax, Celexin, Cephanmycin, Ceporex, Felexin, Kefexin, Medolexin, Ospexin, Refex, Sofilex, Sporidex, Uphalexin |
| Netherlands | Ceporex, Keforal |
| Norway | Keflex |
| New Zealand | Keflex |
| Philippines | Airex, Bacilexin, Bandax, Bloflex, Canelin, Cefalin, Cendalex, Ceporex, Civalex, Eliphorin, Forexine, Halcepin, Infexin, Keflex, Lewimycin, Lexum, Lonarel, Lyceplix, Madexin, Medilexin, Medoxine, Montralex, Nefadon, Neolecsin, Nerfalex, Oneflex, Respinal, Selzef, Servispor, Sorlex, Sporidex, Xinflex, Zepharyl, Zeporin, Zucoflaxin |
| Poland | Keflex |
| Portugal | Ceflax, Ceporex, Keflex |
| Sweden | Keflex |
| Singapore | Celexin, Cephalen, Cephanmycin, Ceporex, Felexin, Ospexin, Sofilex, Sporidex, Uphalexin |
| South Africa | Betacef, Ceporex, Cerexin, Fexin, Keflex, Lenocef, Ranceph |
| Thailand | Anxer, Cefexin, Cefxin, Celex, Celexin, Cephalexyl, Cephin, Ceporex, Farmalex, Felexin, Ibilex, Keflex, Mycef, Neolexin, Pondnacef, Sefasin, Servispor, Sialexin, Sporicef, Sporidex, Sporidin, Suphalex, Toflex, Ulflex, Vataceph, Zeplex |
| Turkey | Maksipor, Sef |
| Ukraine | Ospexin (Оспексин) |
| United Arab Emirates | Cefrin |
| United Kingdom | Ceporex, Keflex, Keflex-C, Kiflone |
| United States | Biocef, Cefanex, Keflet, Keflex, Keftab, Zartan |
| Venezuela | Bidocef, Cefaloga, Keforal, Stricef |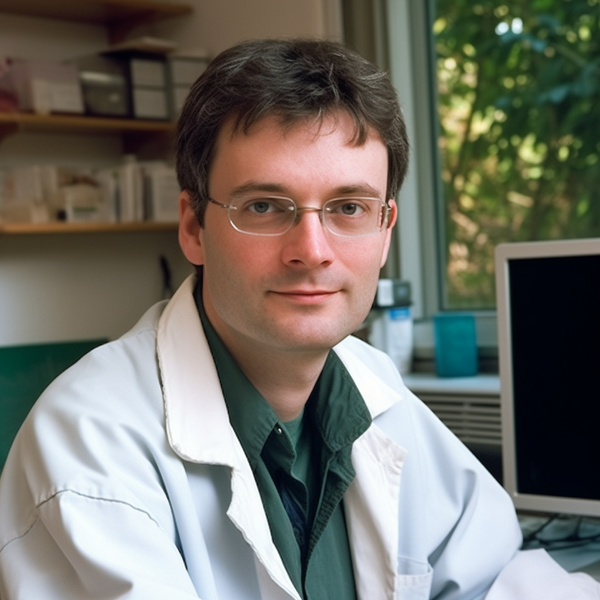 He knows everything about medications – to which pharmacological group the drug belongs, what components are included in its composition, how it differs from its analogs, what indications, contraindications, and side effects remedy has. John is a real pro in his field, so he knows all these subtleties and wants to tell you about them.