Brand Names: Augmentin, Augmentin ES-600, Augmentin XR
Generic Name: amoxicillin, clavulanate potassium (Pronunciation: am OKS i sil in KLAV yoo la nate po TAS ee um)
General Information
Augmentin is a popular medicament that has been labeled as aminopenicillins. It is a composite of clavulanate potassium and amoxicillin (also known as clavulanic acid or simply clavulanate). It abates a variety of infections such as pneumonia, ear infections, skin infections, bronchitis, sinusitis and infections of urinary tract. Contact your health care provider or physician if you need to learn more information about the beneficial effects of this product.
Don't stop taking the remedy earlier than it was prescribed by your doctor, even if you notice the improvements of your condition. Otherwise this may cause the development of medication-resistant bacteria. Avoid driving, doing dangerous tasks, operating machinery or climbing until you are aware how this drug affects you. Use alcohol carefully during treatment with this drug. Always make known to a medical practitioner before giving Augmentin to a child.
What symptoms or conditions should I report to a doctor before I take this medicine?
Your medic has to know if you have or had the following condition:
    phenylketonuria
    kidney or liver disease
    allergy to penicillin or any other type of allergy, including allergies to dyes, food or preservatives
    severe coronary artery disease
    mononucleosis
    hypertension or any type of heart problems
    diabetes
    pregnancy, breastfeeding or planning to become pregnant
How to take Augmentin?
Augmentin is available in tablets, chewable tablets, or a suspension (liquid) form to take orally.
It should be taken every 8 or 12 hours, at regular intervals, depending on the dosage strength or as stated by your medical practitioner.
This medicament is taken with some water. You may take it either with or without food. Though you need to take it with food in order to avoid stomach irritation and to help your body absorb the drug.
The tablet should be swallowed whole, don't crush it.
The chewable tablet must be chewed before swallowing. Don't swallow a chewable tablet whole.
Shake the suspension well before measuring a dose to mix the medicament evenly. Use a specially marked measuring spoon or medicine cup to be sure of the correct dose.
Don't take this amount unless your health care professional specifically instructs you to do so.

What should you do if you miss a dose of Augmentin?
In case you forgot to take the dose, take it at your earliest opportunity. Never double your dose if it is almost time for your next dose. Take only one dose at once.
What should you do if you overdose of Augmentin?
Taking any medicine in large doses you can have serious consequences for your health. If you feel an overdose, contact your health care professional instantly.
Overdose of Augmentin may give rise to kidney damage, diarrhea, vomiting, rash, abdominal pain (stomach pain), hyperactivity or drowsiness.
What drugs may interact with Augmentin?
Lisinopril
Atenolol
Omeprazole
Ibuprofen
Amoxicillin
Simvastatin
Ciprofloxacin
Albuterol
Lipitor (atorvastatin)
Metformin
Xanax (alprazolam)
Vicodin (acetaminophen/hydrocodone)
Zyrtec (cetirizine)
Advair Diskus (fluticasone/salmeterol)
Aspirin
Hydrochlorothiazide
Lasix (furosemide)
Nexium (esomeprazole)
Prednisone
Tylenol (acetaminophen)
This is not a complete list of interactions. Consult your medic before taking this medicine for a concrete disease. Consult health care professional about the use of your medicine with food, alcohol, or tobacco.
What side-effects may occur?
    Bloody diarrhea or loose stools
    Nausea, vomiting
    Difficulty urinating (urinary retention), dark urine
    Liver problems, yellowing eyes, skin
    Allergic reaction (hives; difficulty breathing or swallowing; skin rash or swelling; swelling of your lips, throat, face, tongue; itching)
    A vaginal yeast infection or thrush
    Thirst or dry mouth, nose, or throat
    Mental, mood changes (e.g., unusual excitement, restlessness, confusion, hallucinations, blurred vision)
    Chest pain, wheezing
    Fever
    Indigestion or upset stomach, bloating, stomach pain, loss of appetite
    Dizziness, headache, ringing in your ears
If these persist or worsen, provide your health care professional promptly. This is not a complete list of side effects and others may occur. If you notice other reactions not specified above, contact your doctor or pharmacist.
How should Augmentin be stored?
Store at room temperature between 68-77 degrees F (20-25 degrees C), tightly closed, away from sunlight, direct heat, and moisture. Store the liquid form of this medicine in the refrigerator. Throw away any unused suspension after 10 days. Do not store in the bathroom or near a sink. Keep medication out of the reach of children and away from pets.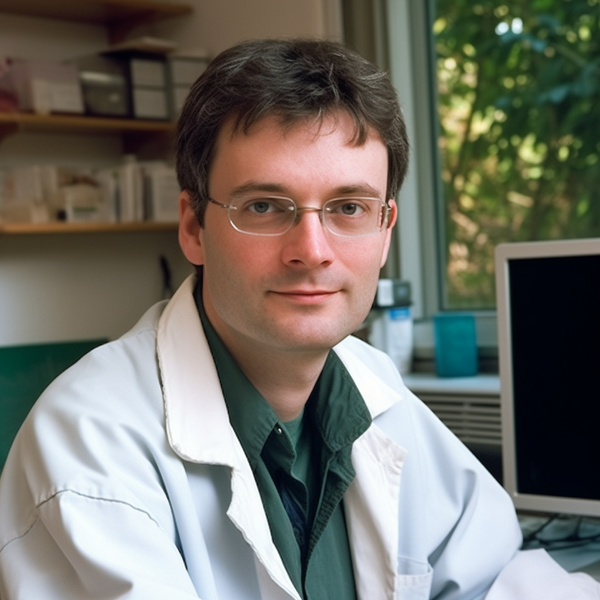 He knows everything about medications – to which pharmacological group the drug belongs, what components are included in its composition, how it differs from its analogs, what indications, contraindications, and side effects remedy has. John is a real pro in his field, so he knows all these subtleties and wants to tell you about them.