(British Approved Name, US Adopted Name, rINN)
Drug Nomenclature
International Nonproprietary Names (INNs) in main languages (French, Latin, Russian, and Spanish):
Synonyms: Omalizumab; rhuMAb-E25
BAN: Omalizumab [BAN]
USAN: Omalizumab
INN: Omalizumab [rINN (en)]
INN: Omalizumab [pINN (es)]
INN: Omalizumab [pINN (fr)]
INN: Omalizumabum [pINN (la)]
INN: Омализумаб [pINN (ru)]
CAS: 242138-07-4
ATC code: R03DX05
Adverse Effects and Precautions
Injection site reactions are common with the use of omalizumab. Other adverse effects that have been reported include generalised pain, fatigue, arthralgia, dizziness, earache, gastrointestinal disturbances, headache, and alopecia. An increased incidence of parasitic infection has been reported in patients at high risk for helminthic infections. Viral infections, upper respiratory-tract infections, sinusitis, pharyngitis, and flu-like illness can also occur. Churg-Strauss syndrome has also been reported. Hypersensitivity reactions such as urticaria, dermatitis, and pruritus can occur. Rarely, systemic reactions, including potentially life-threatening anaphylaxis, have occurred. Anaphylactic reactions may occur up to 4 days after a dose, and as early as the first dose or more than 1 year after beginning regular treatment.
Severe thrombocytopenia has been reported with use of omalizumab.
Licensed product information notes an increased incidence of malignancies in patients given omalizumab. Omalizumab should not be used for the treatment of acute asthma attacks, and inhaled corticosteroids should not be abruptly withdrawn on starting omalizumab therapy.
Pharmacokinetics
Omalizumab is absorbed after subcutaneous injection with a bioavailability of about 62%, reaching peak serum concentrations after 7 to 8 days. It is removed by IgG and IgE clearance processes in the liver, with a serum elimination half-life of about 26 days. During treatment with omalizumab, the serum concentration of free IgE decreases but that of total IgE increases because the omalizumab-IgE complex has a slower elimination rate than free IgE.

Uses and Administration
Omalizumab is a recombinant humanised monoclonal antibody that selectively binds to IgE. It inhibits the binding of IgE on the surface of mast cells and ba-sophils, thus reducing the release of mediators of the allergic response. Omalizumab is used in the prophylactic management of moderate to severe, persistent allergic asthma. The dose depends on the patient's weight and pre-treatment serum-IgE concentrations regimens range from 75 to 300 mg every 4 weeks to 225 to 375 mg every 2 weeks.
Omalizumab is given by subcutaneous injection, and not more than 150 mg should be given at one injection site. Total IgE concentrations rise during treatment (see Pharmacokinetics, above), remaining elevated for up to 1 year after withdrawal, and cannot be used to determine continued dosage. Dose determination after treatment interruptions lasting up to 1 year should be based on pre-treatment serum-IgE concentrations. Omalizumab is under investigation in the prophylactic management of seasonal allergic rhinitis.
Aspergillosis.
Successful treatment of allergic bronchopulmo-nary aspergillosis with omalizumab has been reported in children with cystic fibrosis. In one such report, repeated improvement in symptoms and normalisation in lung function within 2 to 4 hours of giving omalizumab led to complete withdrawal of corticosteroid treatment in a 12 year old girl. Others have reported similar benefits.
Asthma.
Current guidelines recommend omalizumab as an option for the treatment of severe persistent allergic (IgE mediated) asthma as an add-on therapy to optimised standard therapy in adults (see Asthma). It has been shown to reduce exacerbations and corticosteroid requirement compared with placebo in adults with moderate-to-severe allergic asthma. It also reduced exacerbation rates in patients with inadequately controlled, severe persistent asthma, and is considered to be an effective therapy in difficult-to-treat, high-risk adult patients.
A systematic review of omalizumab therapy for chronic asthma found that omalizumab was more effective than placebo at reducing exacerbations and improving quality of life. Although omalizumab had an inhaled-corticosteroid-sparing effect, the clinical significance of the magnitude of reduction remains open to interpretation, and other factors such as cost-effectiveness and comparative efficacy compared to other add-on therapy should be considered. In patients on oral corticosteroids, no significant impact was seen on either exacerbations or oral corticosteroid dose.
Omalizumab has been investigated in the treatment of childhood asthma with encouraging results.
Proprietary Preparations
Argentina: Xolair
Australia: Xolair
Belgium: Xolair
Canada: Xolair
Czech Republic: Xolair
France: Xolair
Greece: Xolair
Hungary: Xolair
Israel: Xolair
Malaysia: Xolair
New Zealand: Xolair
Poland: Xolair
Portugal: Xolair
Singapore: Xolair
Sweden: Xolair
United Kingdom: Xolair
USA: Xolair
Venezuela: Xolair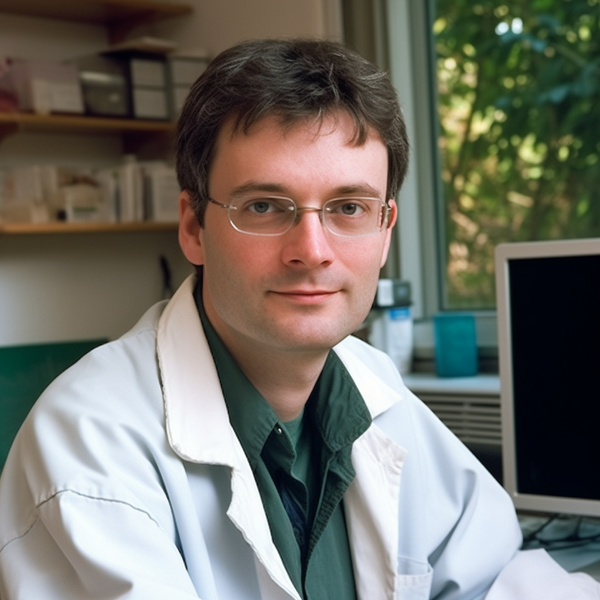 He knows everything about medications – to which pharmacological group the drug belongs, what components are included in its composition, how it differs from its analogs, what indications, contraindications, and side effects remedy has. John is a real pro in his field, so he knows all these subtleties and wants to tell you about them.