(British Approved Name, US Adopted Name, rINN)
Drug Nomenclature
Synonyms: Loratadiini; Loratadin; Loratadina; Loratadinum; Sch-29851
BAN: Loratadine
USAN: Loratadine
INN: Loratadine [rINN (en)]
INN: Loratadina [rINN (es)]
INN: Loratadine [rINN (fr)]
INN: Loratadinum [rINN (la)]
INN: Лоратадин [rINN (ru)]
Chemical name: Ethyl 4-(8-chloro-5,6-dihydro-11H-benzo[5,6]cyclohepta[1,2-b]pyridin-11-ylidene)piperidine-1-carboxylate
Molecular formula: C22H23ClN2O2 =382.9
CAS: 79794-75-5
ATC code: R06AX13
Read code: y01uq
Pharmacopoeias. In Europe and US.
European Pharmacopoeia, 6th ed. (Loratadine). A white or almost white, crystalline powder. It exhibits polymorphism. Practically insoluble in water freely soluble in acetone and in methyl alcohol.
The United States Pharmacopeia 31, 2008 (Loratadine). A white to off-white powder. Insoluble in water freely soluble in acetone, in chloroform, in methyl alcohol, and in toluene.
Adverse Effects and Precautions
As for the non-sedating antihistamines in general.
Breast feeding.
No adverse effects have been seen in breastfed infants whose mothers were receiving loratadine, and the American Academy of Pediatrics considers that it is therefore usually compatible with breast feeding. However, UK licensed product information recommends that loratadine should not be used in breast-feeding mothers.
A study in 6 women reported that about 0.03% of a single 40-mg oral dose of loratadine was distributed into breast milk over 48 hours as loratadine and its active metabolite, desloratadine.
Effects on the liver.
Two patients developed severe necroin-flammatory liver injury after receiving loratadine 10 mg daily for allergic rhinitis. Although both recovered after drug withdrawal, one patient required a liver transplantation and recovery was prolonged.
The product information notes that abnormal hepatic function including jaundice, hepatitis, and hepatic necrosis has been reported rarely.
Pregnancy.
UK product information does not recommend the use of loratadine in pregnancy.
Analysis of data collected by the Swedish Medical Birth Registry between 1994 and 2001 revealed 15 cases of hypospadias among a cohort of 2780 newborns exposed to loratadine during the first trimester of pregnancy. The authors noted that the individual risk for having an infant with hypospadias after loratadine use is small (less than 1 %) and the attributive risk of extra cases in the population is low.
The US CDC has also analysed data from the National Birth Defects Prevention study they found no increase in the risk ofsecond- or third-degree hypospadias in the infants of women who used loratadine in early pregnancy. In addition, an earlier prospective multicentre study in 161 women taking a median dose of loratadine 10 mg daily in the first trimester of pregnancy suggested that its use was not associated with a significant risk of major congenital malformations.
Sedation.
For discussion of the sedative effects of antihistamines.

Interactions
As for the non-sedating antihistamines in general.
Loratadine is metabolised by cytochrome P450 isoenzymes CYP3 A4 and CYP2D6. Therefore use with other drugs that inhibit or are metabolised by these hepatic enzymes may result in changes in plasma concentrations of either drug and, possibly, adverse effects. Drugs known to inhibit one or other of these enzymes include cimetidine, erythromycin, ketoconazole, quinidine, fluconazole, and fluoxetine.
Antibacterials.
Data held on file by the manufacturer show that erythromycin can inhibit the metabolism of loratadine. However, even when given in large doses loratadine does not appear to cause the cardiac conduction disorders associated with the non-sedating antihistamines astemizole and terfena-dine. Similarly, clarithromycin seemed to inhibit the metabolism of loratadine and its active metabolite deslorata-dine.
Antifungals.
Ketoconazole also appears to be able to inhibit the metabolism of loratadine and at therapeutic doses, is about 3 times more inhibitory than erythromycin. However, the concentrations of ketoconazole required are reported to be much higher than those required to inhibit the metabolism of astemizole or terfenadine. Clearance of the active metabolite desloratadine is also reduced.
Gastrointestinal drugs.
Cimetidine appears to have an inhibitory effect on the metabolism of loratadine and also attenuates the clearance of its active metabolite desloratadine although no clinically significant consequences have been seen.
Pharmacokinetics
Loratadine is rapidly absorbed from the gastrointestinal tract after oral doses, peak plasma concentrations being attained in about 1 hour. Bioavailability is increased and time to peak plasma concentrations is delayed when taken with food. Loratadine undergoes extensive metabolism. The major metabolite, desloratadine, has potent antihistaminic activity.
Reported mean elimination half-lives for loratadine and desloratadine are 8.4 and 28 hours, respectively. Loratadine is about 98% bound to plasma proteins desloratadine is less extensively bound. Loratadine and its metabolites have been detected in breast milk, but do not appear to cross the blood-brain barrier to a significant extent. Most of a dose is excreted equally in the urine and faeces, mainly in the form of metabolites.
Renal impairment.
The disposition of loratadine does not appear to be significantly altered in patients with severe renal impairment and haemodialysis does not appear to be an effective means of removing loratadine or its metabolite desloratadine from the body.
Uses and Administration
Loratadine, a piperidine derivative related to azatadine, is a long-acting, non-sedating antihistamine with no significant antimuscarinic activity. It is used for the symptomatic relief of allergic conditions including rhinitis and chronic urticaria.
Loratadine is given in an oral dose of 10 mg once daily. Children aged 2 to 5 years may be given 5 mg once daily and those aged 6 to 12 years may be given 10 mg once daily for seasonal allergic rhinitis and chronic idiopathic urticaria.
It is also used with a decongestant such as pseudoephedrine sulfate.
For dosage in hepatic or renal impairment.
Administration in hepatic or renal impairment.
US product information recommends that patients with hepatic failure or renal impairment (glomerular filtration rate less than 30 mL/minute) should be given an initial oral dose of loratadine 10 mg on alternate days.
Preparations
The United States Pharmacopeia 31, 2008: Loratadine Oral Solution Loratadine Tablets.
Proprietary Preparations
The symbol ¤ denotes a preparation which is discontinued or no longer actively marketed.
Argentina: Aerotina; Alermuc; Alerpriv; Bedix; Biloina; Bioaler¤; Clarityne; Devedryl; Hisplex; Lertamine¤; Lisaler; Loisan; Loratex; Loratine; Nastizol Antialergico; Negalerg L¤; Niltro; Novo Vagran¤; Nularef; Omega 100 L; Sinaler; Vagran; Vixidone L;
Australia: Claratyne; Lorastyne;
Austria: Allernon; Clarityn; Lictyn; Loratyn;
Belgium: Claritine; Sanelor;
Brazil: Alergaliv; Alertal¤; Atinac; Clarilerg; Claritin; Clistin; Histadin; Histalor¤; Histamix; Loradine; Loralerg; Loranil; Lorasc; Loratamed; Loremix; Loritil; Neo Loratadin;
Canada: Claritin;
Chile: Alergan; Alledryl; Clarityne; Frenaler; Histaplus¤; Hysticlar; Larmax; Lontadex;
Czech Republic: Claritine; Flonidan; Loranol;
Denmark: Clarityn; Geklimon; Loritin; Mildin; Oratyn; Versal¤;
Finland: Clarityn; Geklimon; Tuulix;
France: Clarityne; Germany: Lisino; Livotab; Lobeta; Lora-Lich; Lora-Puren; Lora; Loraclar; Loraderm; Loragalen; Loralerg; Lorano; Loratadura; Loratagamma; Loravis; Vividrin Loratadin;
Greece: Allerdrug; Allergofact; Biliranin¤; Bollinol; Clarityne; Difmedol; Helporigin; Horestyl; Igir; Latoren; Lora; Loratab; Novacloxab; Ralinet; Ristotadin; Tirlor; Utel; Zelmar;
Hong Kong: Ambrace; Clarityne; Erolin; Ezede; Lotadine; Rinityn; Voratadine;
Hungary: Claritine; Erolin; Flonidan;
India: Awayke; Loratin; Lorfast; Loridin; Lorin; Ireland: Clarityn¤; Histaclar;
Israel: Lorastine; Loratrim;
Italy: Alorin; Clarityn; Fristamin;
Malaysia: Carin; Clarityne; Ezede; Loradine; Lorastyne¤; Loratyn; Roletra; Tirlor;
Mexico: Aludix; Antilergal; Clarityne; Curyken; Dimegan; Ditana; Doralan; Dotagil; Dymaten; Efectine; Fartadin; Histina; Histox; Laritol; Lertamine; Lictyn; Liferamin; Lotan; Lovarin; Lowadina¤; Neoalexil; Rodakin; Rokadin¤; Sensibit; Serralsina; Sitinir; Vincidal;
Netherlands: Allerfre; Claritine; Otrivin neusallergie loratadine;
Norway: Clarityn; Versal;
New Zealand: Claratyne; Lora-Tabs;
Portugal: Alertrin¤; Claritine;
Russia: Clargotil (Кларготил); Claritine (Кларитин); Clarotadin (Кларотадин); Erolin (Еролин); Lomilan (Ломилан); Lorahexal (Лорагексал); Loridin (Лоридин);
South Africa: Clarinese; Clarityne; Demazin Anti-Allergy¤; Laura; Lorahist; Lorano; Loratyne¤; Polaratyne¤; Pollentyme;
Singapore: Allertyn; Ardin; Carin; Clarityne; Ezede; Histalor; Lorfast; Loridin; Ridamin; Rinityn; Roletra;
Spain: Civeran; Clarityne; Fadina¤; Optimin¤; Velodan; Viatine¤;
Sweden: Clarityn; Versal; Switzerland: Claritine;
Thailand: Aller-Tab; Allerdine; Allersil; Caradine; Carinose¤; Clalodine; Clarid; Clarityne; Halodin; Lindine; Loradine; Loranox; Lordin; Lorita; Lorityne¤; Lorsedin; Lortadine; Ridamin; Rityne; Roletra; Tiradine; Tirlor;
United Arab Emirates: Loratin;
United Kingdom: Clarityn;
United States: Alavert; Claritin; Clear-Atadine; Non-Drowsy Allergy; Tavist ND;
Venezuela: Alerdina; Alertidine; Clarityne; Loradin; Loraval; Lorex; Lotal; Polaramine Reformulado; Proactin; Tirlor
Multi-ingredient Preparations
Argentina: Alerpriv D; Bedix-D; Celestamine-L; Ciprocort D; Ciprocort L; Clarifriol; Clarityne Cort; Clarityne D; Cortistamin L; Decidex Plus; Dexaprof D; Histamino Corteroid L; Ideogrip; Lertamine D¤; Lisaler Beta; Loisan-D; Loremex; Nastizol-L; Negalerg¤; Novo Vagran D¤; Novo-Nastizol; Nularef Cort; Nularef-D; Sinaler B; Toraxan; Vagran D; Vixidone LB;
Australia: Clarinase; Sinease¤;
Austria: Clarinase; Belgium: Clarinase;
Brazil: Claritin-D; Loralerg-D; Loranil D; Loremix D; Canada: Chlor-Tripolon ND; Claritin Extra; Claritin Liberator;
Chile: Alledryl D; Clarinase; Frenaler-D; Larmax D; Lertamine Extra; Lertamine; Lontadex D; Rinomex; Czech Republic: Clarinase;
Denmark: Clarinase; Clarinex¤;
Finland: Clarinase;
France: Clarinase;
Greece: Clarityne D;
Hong Kong: Clariflu; Clarinase;
Hungary: Clarinase;
India: Loratin D; Lorfast-D; Loridin-D;
Israel: Clarinase; Malaysia: Carinox; Clarinase;
Mexico: Alvium; Alviumito; Alviumthe; Bisincof; Bramin; Broquixol; Celestamine NS; Claricort¤; Clariflu; Clarifriol; Clarinase¤; Clarityne D; Coricidin Expec; Dimegan D; Efectine D; Gralddep; Laritol D; Laritol Ex; Lertamine D; Linfarden; Lovarin P¤; Neoalexil P; Sensibit D; Sensibit XP; Tadinar-C; Tamex; Tavexyl;
New Zealand: Claratyne Decongestant¤; Clarinase¤; Demazin Non-Drowsy¤;
Portugal: Claridon;
South Africa: Clarityne D; Demazin NS; Polaratyne D¤;
Singapore: Clarinase; Spain: Clarinase¤; Logradin¤; Narine;
Thailand: Clarinase;
United States: Alavert Allergy & Sinus D; Claritin-D; Venezuela: Claricort; Claridex; Clariflu; Clarigrip; Clarinase; Fedyclar; Lokarin; Rinase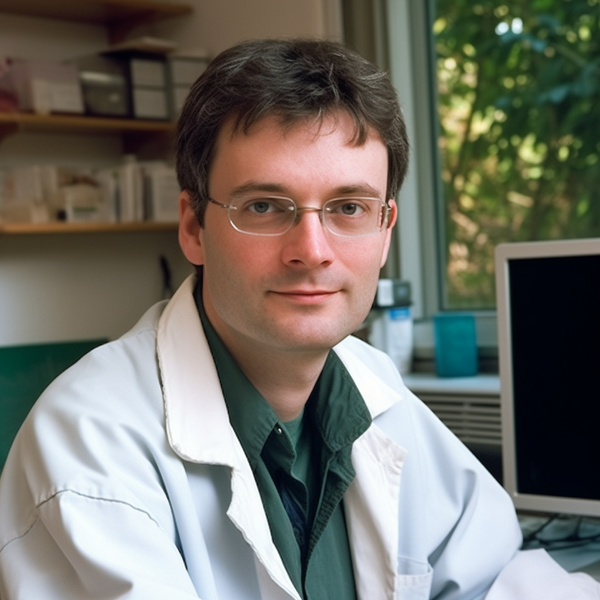 He knows everything about medications – to which pharmacological group the drug belongs, what components are included in its composition, how it differs from its analogs, what indications, contraindications, and side effects remedy has. John is a real pro in his field, so he knows all these subtleties and wants to tell you about them.