Levosalbutamol Hydrochloride
Synonyms: Levosalbutamol, hidrocloruro de
USAN: Levalbuterol Hydrochloride
INN: Levosalbutamol Hydrochloride [rINNM (en)]
INN: Hidrocloruro de levosalbutamol [rINNM (es)]
INN: Lévosalbutamol, Chlorhydrate de [rINNM (fr)]
INN: Levosalbutamoli Hydrochloridum [rINNM (la)]
INN: Левосальбутамола Гидрохлорид [rINNM (ru)]
Chemical name: (R)-α1-[(tert-Butylamino)methyl]-4-hydroxy-m-xylene-α,α´-diol hydrochloride
Molecular formula: C13H21NO3,HCl =275.8
CAS: 34391-04-3 (levosalbutamol); 50293-90-8 (levosalbutamol hydrochloride)
Pharmacopoeias. In US.
The United States Pharmacopeia 31, 2008 (Levalbuterol Hydrochloride). A 1% solution has a pH of 4.5 to 5.5. Store in airtight containers at 20° to 25°, excursions permitted between 15° and 30°. Protect from light.
Adverse Effects and Precautions
As for Salbutamol.
Incidence of adverse effects.
Some studies have reported that beta-adrenergic adverse effects (e.g. nervousness and increased heart rate) are less frequent with inhaled levosalbutamol than with racemic salbutamol. Despite preliminary evidence that the increased airway hyperresponsiveness occasionally seen with long-term racemic salbutamol (see Tolerance) may be due to the S(+)-enantiomer, and therefore might not occur with levosalbutamol, a small study was unable to find any favourable protective effect.

Interactions
As for Salbutamol.
Pharmacokinetics
There is some systemic absorption of inhaled levosalbutamol. After a single dose levosalbutamol has a half-life of 3.3 hours. For details of the metabolism and excretion of salbutamol enantiomers, see Stereoselectivity, under Salbutamol.
Metabolism.
There is evidence that levosalbutamol is metabolised faster than S(+)-salbutamol. References.
Uses and Administration
Levosalbutamol, the ­R(-)-enantiomer of salbutamol, may be used as an alternative to racemic salbutamol for the management of asthma. It is given as the hydrochloride, sulfate, or tartrate but doses are usually expressed in terms of the base 1.15 mg of levosalbutamol hydrochloride, 2.4 mg of levosalbutamol sulfate, and 2.63 mg of levosalbutamol tartrate are equivalent to about 1 mg of levosalbutamol. For the relief of acute bronchospasm, 1 or 2 inhalations of the equivalent of 45 micrograms of levosalbutamol can be given from a metered-dose aerosol, repeated every 4 to 6 hours as required.
Levosalbutamol may also be inhaled via a nebuliser usual doses equivalent to levosalbutamol 630 micrograms are inhaled three times daily, increased if necessary to 1.25 mg three times daily. For children's doses, see Administration in Children below. In patients with asthma, asrequired beta agonist therapy is preferable to regular use. An increased need for, or decreased duration of effect of, levosalbutamol indicates deterioration of asthma control and the need for review of therapy. Levosalbutamol is also under investigation in a topical formulation for the treatment of cutaneous lupus erythematosus.
Action.
In vitro, levosalbutamol had slightly higher affinity than racemic salbutamol for beta! andbeta2adrenoceptors. The S(+)-enantiomer had low affinity for these receptors. All 3 were mildly selective for beta2 adrenoceptors.
Administration in children.
Children aged 4 years and older may be given levosalbutamol via a metered-dose aerosol at the same dose as that used for adults, see Uses and Administration, above.
Children aged from 6 to 11 years of age may be given levosalbutamol via a nebuliser in doses from 310 to 630 micrograms three times daily.
Asthma.
Controlled studies comparing levosalbutamol with racemic salbutamol for the treatment of asthma have produced variable results. Levosalbutamol provided greater bronchodilatation than the equivalent amount of the racemate in some studies. A decrease in hospital admissions and an increase in patient-discharge rates have also been reported.
Two controlled studies comparing levosalbutamol with racemic salbutamol in children with acute asthma failed to show any clinical benefit over the racemate. A review concluded that, although current studies did not provide evidence of a substantial advantage for levosalbutamol over racemic salbutamol, the data were insufficient to determine whether subsets of the patient population might benefit from single isomer therapy.
Preparations
The United States Pharmacopeia 31, 2008: Levalbuterol Inhalation Solution.
Proprietary Preparations
Argentina: Albulair Ventoplus
India: Levolin
USA: Xopenex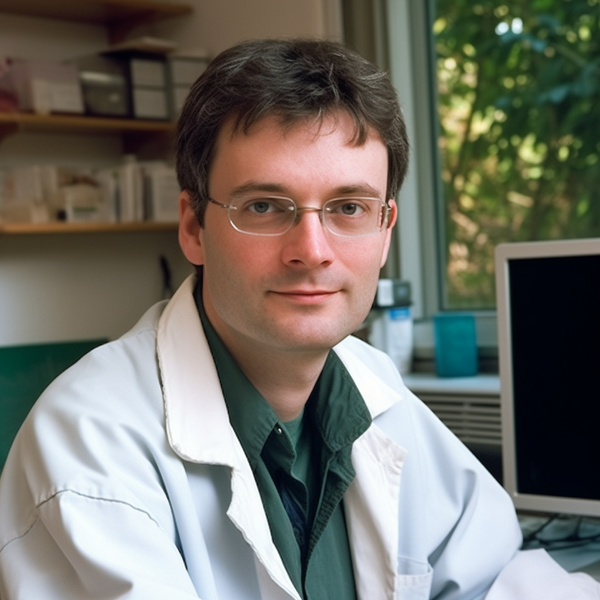 He knows everything about medications – to which pharmacological group the drug belongs, what components are included in its composition, how it differs from its analogs, what indications, contraindications, and side effects remedy has. John is a real pro in his field, so he knows all these subtleties and wants to tell you about them.