What Is Fenoterol?
Fenoterol is a medication that belongs to the class of drugs known as beta-2 adrenergic agonists. It is primarily used as a bronchodilator to relieve and prevent bronchoconstriction, a narrowing of the airways in conditions such as asthma and chronic obstructive pulmonary disease (COPD).
Fenoterol works by stimulating beta-2 adrenergic receptors in the smooth muscle of the airways. This stimulation leads to the relaxation of the smooth muscle, resulting in bronchodilation and improved airflow.
Fenoterol is used to relieve bronchospasm associated with conditions like asthma and COPD. It may be used as a rescue inhaler for acute symptoms or as a preventive measure before exposure to triggers that induce bronchoconstriction.
Fenoterol is available in various forms, including inhalers and nebulizer solutions. The choice of formulation depends on the severity of symptoms and the individual's preference.
The bronchodilator effect of fenoterol is relatively rapid, making it suitable for relieving acute bronchoconstriction.
Fenoterol is considered a short-acting beta-2 agonist; its effects typically last a few hours. It is not intended for long-term control of asthma or COPD.
While fenoterol is effective in relieving acute bronchoconstriction, it should be used cautiously and according to the prescribed dosage. Excessive use may lead to tolerance, decreased effectiveness, and an increased risk of adverse effects.
Common side effects may include tremors, increased heart rate, and nervousness. Serious side effects are rare but may include cardiac arrhythmias and other cardiovascular effects.
Fenoterol can interact with other medications and should be coordinated with a healthcare professional. It may interact with beta-blockers, medications that can counteract the effects of beta-2 agonists.
It's essential for individuals using fenoterol to follow their healthcare provider's instructions carefully, especially regarding the frequency of use and potential side effects. If you have questions or concerns about fenoterol or its use, it's best to discuss them with your healthcare provider.

Pharmacokinetics
Fenoterol is incompletely absorbed from the gastrointestinal tract and is subject to extensive first-pass metabolism by sulfate conjugation. It is excreted in the urine and bile almost entirely as the inactive sulfate conjugate. Fenoterol is distributed into breast milk.
Uses and Administration
Fenoterol is a direct-acting sympathomimetic with beta-adrenoceptor stimulant activity largely selective for beta2 receptors (a beta2 agonist). It has actions and uses similar to those of salbutamol and is used as a bronchodilator in managing reversible airway obstruction, as occurs in asthma and some patients with chronic obstructive pulmonary disease. On inhalation, fenoterol acts rapidly (5 minutes) and has a duration of action of about 6 to 8 hours.
In the management of reversible airway obstruction, fenoterol hydrobromide may be given from a metered-dose aerosol in a dose of 1 or 2 inhalations of 100 micrograms up to 3 or 4 times daily, to a maximum of 800 micrograms daily. Current asthma guidelines recommend that inhaled short-acting beta2 agonists such as fenoterol be used on an 'as-required,' not regular, basis. Anti-inflammatory therapy is also needed in those patients requiring more than occasional use of fenoterol. An increased requirement for, or decreased duration of effect of, fenoterol indicates deterioration of asthma control and the need for increased anti-inflammatory therapy.
Fenoterol hydrobromide may be given as a nebulized solution. The usual dose for inhalation by this route is 0.5 to 1 mg. In more refractory cases, up to 2.5 mg may be given. Treatment may be repeated every 6 hours as required.
Fenoterol hydrobromide may also be given orally to relieve bronchospasm at a dose of 2.5 to 5 mg three times daily.
For doses in children, see Administration in Children section.
Fenoterol hydrobromide has also been used similarly to salbutamol in managing premature labor. A suggested dose, by intravenous infusion, has been 1 to 3 micrograms/minute, up to a maximum of 5 micrograms/minute, followed by oral doses of 5 mg every 3 to 6 hours.
Administration in Children
In some countries, fenoterol has been given via a metered-dose inhaler to children over six years of age at the same doses used in adults (see Uses and Administration section).
Fenoterol hydrobromide is also given orally to children for the relief of bronchospasm in the following doses:
children aged 1 to 3 years, 1.25 mg three times daily;
children aged 4 to 10 years, 2.5 mg three times daily;
children over 10 years, as for adults (see Uses and Administration section).
Adverse Effects and Precautions
As for Salbutamol.
Increased Mortality
Since the introduction of metered-dose aerosols of beta-agonists, there have been two reported epidemics of increased morbidity and mortality in asthmatic patients associated with their use. The first occurred in the 1960s and was linked with the use of high-dose isoprenaline inhalers. The use of isoprenaline was subsequently stopped mainly in favor of more selective beta2 agonists.
The second epidemic occurred in New Zealand in the late 1970s and 1980s and was associated with the use of fenoterol. When the use of fenoterol fell in New Zealand, the asthma mortality rate fell as well. Heavy or regular use of fenoterol was implicated. Fenoterol was also implicated in increased asthma morbidity and mortality in a study in Canada, as was salbutamol, and results from Japan also suggested a relation between asthma deaths and excessive use of beta-agonists, particularly fenoterol. However, an analysis of the New Zealand deaths could not identify such a risk with beta-agonists other than fenoterol.
There is still debate about this second epidemic. The individual case-control studies, including the one from Canada, showed increased morbidity and mortality in patients taking fenoterol. Still, a meta-analysis of the accumulated data to 1992 suggested that the increase in mortality in the patients taking beta2 agonists was slight and only significant when they were given by nebulization. Also, a working party of the UK CSM considered that a causal link between asthma mortality and beta-agonist use could neither be confirmed nor refuted.
Not surprisingly, there are different views on the cause of the increased asthma mortality. The cardiotoxicity of the beta-agonist might have to be considered, although some feel evidence for such an effect to be slight. The severity of the asthma might have been a factor in two different ways. One hypothesis is that patients used more fenoterol because they had severe asthma and were already at increased risk of dying. Another proposes that heavy beta-agonist use led to an increase in asthma severity, which a downregulation of beta receptors could explain.
This is only of historical interest since mortality rates have fallen. Current recommendations for short-acting beta2 agonists, which are generally more selective than fenoterol, are for them to be taken as required rather than regularly; indeed, increasing use of such drugs is seen as an indication to amend the treatment schedule. Moreover, the dose of fenoterol has been reduced in recent years. However, controversy over the regular use of short-acting beta2 agonists continues to be fed by conflicting studies of their benefits.
More recently, 2 further observational studies have reported an association between the use of short-acting beta2 agonists and adverse effects on mortality. A cohort study designed to evaluate the effect of respiratory medications on asthma death found an association between the excessive use of short-acting beta2 agonists and an increased risk of asthma death. No additional risk was found with fenoterol beyond the risk associated with beta2 agonists as a class. It was unknown whether excessive use was a symptom or a cause of worsening asthma. A case-control study similarly found a modestly increased mortality risk associated with short-acting beta2 agonists in the previous 1 to 5 years.
However, the study had insufficient power to conclude the effects of fenoterol, which was rarely prescribed alone. It concluded that evidence for a direct adverse effect of beta2 agonists was inconclusive. Other explanations include a lack of more appropriate asthma care, more severe or increasing disease severity, or a tendency for patients whose disease was not responding to receive a broader range of treatments.
Pulmonary Edema
Pulmonary edema has occurred in women given beta-agonists, including fenoterol, for premature labor. The risk factors, the most important of which is fluid overload, are discussed under Precautions for Salbutamol.
Interactions
As for Salbutamol.

Drug Approvals
(British Approved Name, US Adopted Name, rINN)
Synonyms: Fenoterol; Fenoteroli; Fenoterolum
BAN: Fenoterol
USAN: Fenoterol
INN: Fenoterol [rINN (en)]
INN: Fenoterol [rINN (es)]
INN: Fénotérol [rINN (fr)]
INN: Fenoterolum [rINN (la)]
INN: Фенотерол [rINN (ru)]
Chemical name: 1-(3,5-Dihydroxyphenyl)-2-(4-hydroxy-αmethylphenethylamino)ethanol
Molecular formula: C17H21NO4 =303.4
CAS: 13392-18-2
ATC code: G02CA03; R03AC04; R03CC04
Fenoterol Hydrobromide
Drug Approvals
(British Approved Name Modified, rINNM)
International Nonproprietary Names (INNs) in main languages (French, Latin, and Spanish):
Synonyms: Fenoterol, hidrobromuro de; Fenoterol-hidrobromid; Fenoterol-hydrobromid; Fenoterolhydrobromid; Fenoteroli Hydrobromidum; Fenoterolihydrobromidi; Fenoterolio hidrobromidas; TH-1165a
BAN: Fenoterol Hydrobromide [BANM]
INN: Fenoterol Hydrobromide [rINNM (en)]
INN: Hidrobromuro de fenoterol [rINNM (es)]
INN: Fénotérol, Bromhydrate de [rINNM (fr)]
INN: Fenoteroli Hydrobromidum [rINNM (la)]
INN: Фенотерола Гидробромид [rINNM (ru)]
Chemical name: 1-(3,5-Dihydroxyphenyl)-2-(4-hydroxy-αmethylphenethylamino)ethanol hydrobromide
Molecular formula: C17H21NO4,HBr =384.3
CAS: 1944-12-3
ATC code: G02CA03; R03AC04; R03CC04
Read code: y01pc
Pharmacopoeias. In Europe.
European Pharmacopoeia, 6th ed. (Fenoterol Hydrobromide). A white or almost white crystalline powder. Soluble in water and alcohol. A 4% solution in water has a pH of 4.2 to 5.2. Protect from light.
Preparations
British Pharmacopoeia 2008: Fenoterol Pressurised Inhalation.
Proprietary Preparations
Argentina: Alveofen Asmopul Berotec
Australia: Berotec
Austria: Berotec
Belgium: Berotec
Brazil: Berotec Bromifen Bromotec Febiotec Fenozan
Canada: Berotec
Chile: Berotecf Parsistene
Czech Republic: Berotec
Denmark: Berotec
Finland: Berotec
Germany: Berotec Partusisten
Hong Kong: Berotec
Hungary: Berotec
Indonesia: Berotec
Italy: Dosberotecjpn Berotec
Malaysia: Berotec Feno
Mexico: Berotec Partusisten
The Netherlands: Berotec Partusisten
Norway: Berotec
Philippines: Berotec
Poland: Berotec
Portugal: Berotec
Russia: Berotec Partusisten
Singapore: Berotec
Spain: Berotec
Sweden: Berotec
Switzerland: Berotec
Thailand: Berotec
Venezuela: Berotec Segamol.
Multi-ingredient
Argentina: Berodual Duotec Ipradual
Austria: Berodual Berodualin Ditec
Belgium: Duovent
Brazil: Duovent Fymnal
Canada: Duovent
Chile: Berodual
Czech Republic: Berodual Ditec
Denmark: Berodual
Finland: Atrovent Comp
France: Bronchodual
Germany: Berodual Ditec
Greece: Berodual
Hong Kong: Berodual
Hungary: Berodual Duotec
India: Fenovent
Indonesia: Berodual
Ireland: Duovent
Italy: Duovent Iprafen
Malaysia: Berodual Duovent
Mexico: Berodual Berosolvon
The Netherlands: Berodual
Philippines: Berodual
Poland: Berodual
Portugal: Berodual
Russia: Berodual Ditec
South Africa: Atrovent Beta Berodual Duovent Sabax Nebrafen
Singapore Berodual Duovent
Spain: Berodual
Switzerland: Berodual
Thailand: Berodual Inhalex Punol
UK: Duovent
Venezuela: Berodual Berosolvon Duovent Respidual
The symbol denotes a preparation no longer actively marketed.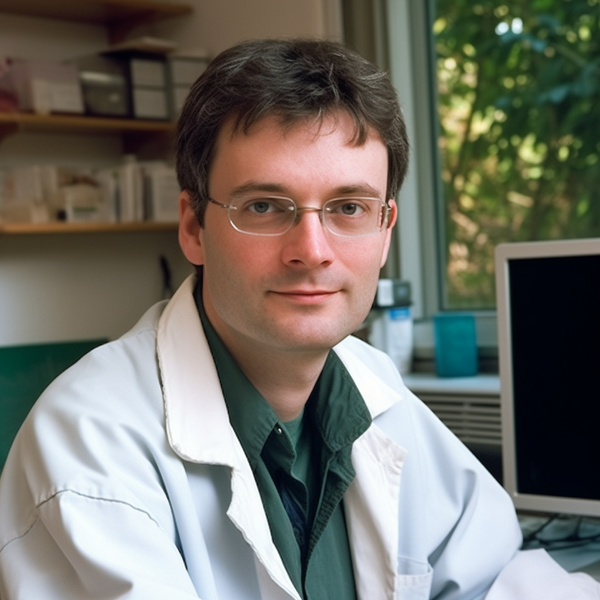 He knows everything about medications – to which pharmacological group the drug belongs, what components are included in its composition, how it differs from its analogs, what indications, contraindications, and side effects remedy has. John is a real pro in his field, so he knows all these subtleties and wants to tell you about them.