Drug Approvals
(BANM, US Adopted Name, rINNM)
Synonyms: Cetirizin-dihidroklorid; Cetirizin-dihydrochlorid; Cetirizina, hidrocloruro de; Cetirizindihydroklorid; Cetirizini Dihydrochloridum; Cetirizino dihidrochloridas; P-071; Setiritsiinidihydrokloridi; UCB-P071
BAN: Cetirizine Hydrochloride [BANM]
USAN: Cetirizine Hydrochloride
INN: Cetirizine Hydrochloride [rINNM (en)]
INN: Hidrocloruro de cetirizina [rINNM (es)]
INN: Cétirizine, Chlorhydrate de [rINNM (fr)]
INN: Cetirizini Hydrochloridum [rINNM (la)]
INN: Цетиризина Гидрохлорид [rINNM (ru)]
Chemical name: The dihydrochloride of 2-[4-(4-chlorobenzhydryl)piperazin-1-yl]ethoxyacetic acid
Molecular formula: C21H25ClN2O3,2HCl =461.8
CAS: 83881-51-0 (cetirizine); 83881-52-1 (cetirizine hydrochloride)
ATC code: R06AE07
Read code: y01un
Pharmacopoeias. In Europe.
European Pharmacopoeia, 6th ed. (Cetirizine Dihydrochloride Cetirizine Hydrochloride BP 2008). A white or almost white powder. Freely soluble in water practically insoluble in acetone and in dichloromethane. A 5% solution in water has a pH of 1.2 to 1.8. Protect from light.

Adverse Effects and Precautions
As for the non-sedating antihistamines in general. Reduced dosage is recommended for patients with hepatic or renal impairment (see under Uses and Administration, below).
Arrhythmias.
The ECG effects of cetirizine were studied in normal subjects doses of up to six times the usual recommended dose did not prolong the QT interval. Additionally, the FDA in the USA and representatives of the manufacturers in Belgium did not find any association between cetirizine and the development of ventricular arrhythmias. However, there has been a subsequent report of torsade de pointes after overdosage with cetirizine in a hypokalaemic patient undergoing haemodialysis for chronic renal failure.
Effects on the liver.
Tife-threatening hepatitis developed in a 23-year-old man who had been taking cetirizine long-term for atopic dermatitis. He recovered after treatment with prednisolone.
There has been a report of recurrent acute hepatitis associated with the short-term use of cetirizine for seasonal allergic rhinitis in a 26-year-old man.
Hypersensitivity.
Hyper sensitivity reactions manifesting as urticaria' and fixed drug eruptions have been reported with cetirizine.
Sedation.
For discussion of the sedative effects of antihistamines.
Interactions
As for the non-sedating antihistamines in general. However, some interactions are less likely with cetirizine than with non-sedating antihistamines such as astemizole and terfenadine, since cetirizine appears to have low hepatic metabolism and little arrhyth-mogenic potential (see Arrhythmias).
Anticoagulants.
For a report of an interaction between cetirizine and acenocoumarol, see under Interactions in Warfarin.
Pharmacokinetics
Cetirizine is rapidly absorbed from the gastrointestinal tract after oral doses, peak plasma concentrations being attained within about an hour. Food delays the time to peak plasma concentrations but does not decrease the amount of drug absorbed. Cetirizine is highly bound to plasma proteins and has an elimination half-life of about 10 hours. It has been detected in breast milk. Cetirizine is excreted primarily in the urine mainly as unchanged drug. It does not appear to cross the blood-brain barrier to a significant extent.

Uses and Administration
Cetirizine hydrochloride, a piperazine derivative and metabolite of hydroxyzine, is described as a long-acting non-sedating antihistamine with some mast-cell stabilising activity. It appears to have a low potential for drowsiness in usual doses and to be virtually free of antimuscarinic activity. It is used for the symptomatic relief of allergic conditions including rhinitis and chronic urticaria.
In adults and children aged 6 years and over, cetirizine hydrochloride is given in an oral dose of 10 mg once daily or 5 mg twice daily. Children aged 2 to 5 years may be given cetirizine 5 mg once daily or 2.5 mg twice daily. In the USA, children aged 6 months to 2 years may be given a dose of 2.5 mg once daily, increased to a maximum of 2.5 mg twice daily in those aged 12 months and over, for the treatment of perennial allergic rhinitis and chronic urticaria.
It is also used with a decongestant such as pseudoephe-drine hydrochloride.
Dosage of cetirizine should be reduced in patients with hepatic or renal impairment, see below.
Administration in hepatic or renal impairment.
In patients with hepatic impairment, US licensed product information recommends that the dosage of cetirizine may need to be reduced to half the usual oral daily dose. Similarly in patients with renal impairment, both the UK and US product information recommends a dosage reduction to half the usual daily dose.
Preparations
Proprietary Preparations
The symbol ¤ denotes a preparation which is discontinued or no longer actively marketed.
Argentina: Cabal; Cetizine; Cetriler; Salvalerg; Stopaler; Zyrtec;
Australia: Zyrtec; Austria: Alerid; Cetirhexal; Cetiristad; Cetyrol; ratioAllerg; Rigix; Tirizin; Virlix; Zirtek; Zyrtec;
Belgium: Reactine; Zyrtec; Brazil: Aletir; Cetihexal; Cetrizin; Zetalerg; Zetir; Zinetrin; Zyrtec;
Canada: Allergy Relief; Reactine; Zyrtec¤;
Chile: Alertop; Coolips; Findaler; Histalen; Histax; Remitex; Rigotax; Sanaler; Zyrtec;
Czech Republic: Alerid; Cerex; Letizen; Virlix; Zodac; Zyrtec; Denmark: Alnok; Asytec; Benaday; Cidron; Gardex; Virlix; Zyrtec;
Finland: Alzyr; Cidron; Gardex; Heinix; Histec; Siterin; Zyrtec;
France: Humex Rhinite Allergique; Reactine; Virlix; Zyrtec;
Germany: Alerid¤; Cetalerg; Ceterifug; Ceti; Cetiderm; Cetidura; Cetil; CetiLich; Cetirigamma; Cetirlan; Reactine; Zetir; Zyrtec;
Greece: Agelmin; Alenstran; Arzedyn; Bebexin; Blezamont; Cetiram; Ceziren; Cirizine; Gentiran; Hamiltosin; Histafren; Kilsol; Ralizon; Spatanil; Telarix; Zepholin; Ziptek; Zirtek¤; Znupril;
Hong Kong: Adezio; Histazine; Ryvel; Vick-Zyrt; Zertine; Zicet; Zyrtec;
Hungary: Parlazin; Zyrtec;
India: Alerid; Cetcip; Cetriwal; Cetrizet; Cetrizine; ELG Nil; LGNil; Zyrtec;
Ireland: Histek; Zirpine; Zirtek; Zynor; Israel: Histazine; Zyllergy; Zyrtec¤;
Italy: Formistin; Virlix; Zirtec;
Japan: Zyrtec; Malaysia: Adezio; Simtec; Zyrtec;
Mexico: Kenicet; Trizinet; Virlix; Zyrtec;
Netherlands: Reactine; Revalintabs; Zyrtec; Norway: Acura; Reactine; Virlix¤; Zyrtec;
New Zealand: Razene; Zyrtec; Portugal: Virlix; Zyrtec;
Russia: Allertec (Аллертек); Analergin (Аналергин); Cetrine (Цетрин); Letizen (Летизен); Zyrtec (Зиртек);
South Africa: Allecet; Texa; Zetop; Zyrtec;
Singapore: Adezio; Agelmin; Allertec; Alzytec; Cetrine; Rhizin; Zyrtec;
Spain: Alercina; Alerlisin; Coulergin; Reactine Plus; Reactine; Virdox¤; Virlix; Voltric¤; Zyrtec;
Sweden: Acura; Alerid; Cidron; Reactine; Zyrlex;
Switzerland: Cetallerg; Histatec; Tobin; Zyrtec; Thailand: Cetihis; Cetrimed; Cetrine; Cetrizet; Cetrizin; Ceza; Cistamine; Cyzine; Fatec; Histica; Incidal-OD; Setin; Sutac; Terzine; Triz; Zensil; Zermed; Zertine; Zymed; Zyrac; Zyrazine; Zyrcon; Zyrex; Zyrtec; Zyrzine¤; Zytine¤;
United Arab Emirates: Cetralon; United Kingdom: AllerTek; Benadryl Allergy Oral Solution; Benadryl One A Day; Cetirocol¤; Hayfever & Allergy Relief; Hayfever Relief; Piriteze; Zirtek;
United States: Zyrtec;
Venezuela: Celay; Cetirex; Cetral; Cetrine; Cetrivax; Talzic; Virlix; Zyrtec

Multi-ingredient
Argentina: Cabal-D Cetriler D Zyrtec-D
Austria: Cirrus
Belgium: Cirrus Reactine Pseudoephedrine
Brazil: Zyrtec-D
Canada: Reactine Allergy & Sinus
Chile: Alertop-D Findaler-D Histalen D Remitex D Rigotax-D Sanaler-D Zyrtec-D
Czech Republic: Pronose
Finland: Cirrus
France: Actifed-duo Humex Rhinite Allergique
Germany: Reactine duo Zyrtec Duo
Hong Kong: Cirrus Zyrtec-D
Hungary: Zyrtec-D
India: Alerid Cold Alerid D Amcold Cheston Cold
Indonesia: Cirrus
Italy: Naristar Pronose Reactine
Malaysia: Cirrus Zyrtec-D
Mexico: Virlix-D Zyrtec-D
New Zealand: Zyrtec Decongestant
Poland: Cirrus Zyrtec D
Portugal: Cirrus
Singapore: Cirrus
Spain: Naristar Stopcold Virlix Plus
Thailand: Zyrtec-D
Turkey: Cirrus
USA: Zyrtec-D
Venezuela: Cetirivax D Zyrtec-D.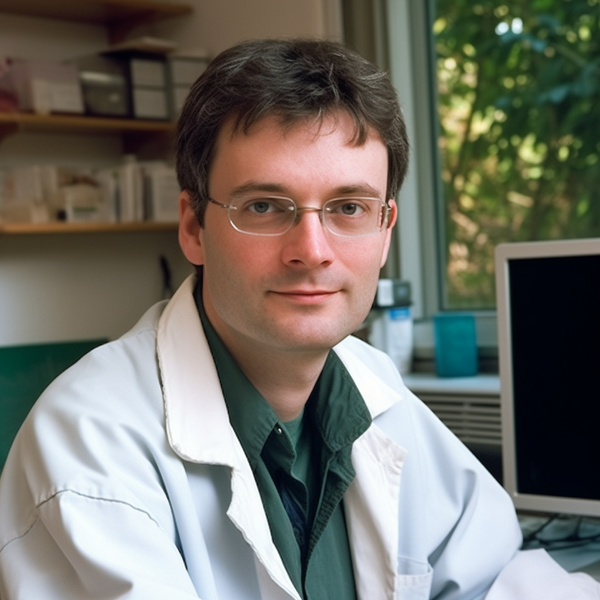 He knows everything about medications – to which pharmacological group the drug belongs, what components are included in its composition, how it differs from its analogs, what indications, contraindications, and side effects remedy has. John is a real pro in his field, so he knows all these subtleties and wants to tell you about them.