(British Approved Name, US Adopted Name, rINN)
Drug Nomenclature
International Nonproprietary Names (INNs) in main languages (French, Latin, Russian, and Spanish):
Synonyms: Oksatsepaami; Oksazepamas; Oxazepám; Oxazepam; Oxazepamum; Wy-3498
BAN: Oxazepam
USAN: Oxazepam
INN: Oxazepam [rINN (en)]
INN: Oxazepam [rINN (es)]
INN: Oxazépam [rINN (fr)]
INN: Oxazepamum [rINN (la)]
INN: Оксазепам [rINN (ru)]
Chemical name: 7-Chloro-1,3-dihydro-3-hydroxy-5-phenyl-1,4-benzodiazepin-2-one
Molecular formula: C15H11ClN2O2 =286.7
CAS: 604-75-1
ATC code: N05BA04
Read code: y01zF
Pharmacopoeias. In China, Europe, and US.
European Pharmacopoeia, 6th ed. (Oxazepam). A white or almost white crystalline powder. Practically insoluble in water slightly soluble in alcohol. Protect from light.
The United States Pharmacopeia 31, 2008 (Oxazepam). A creamy-white to pale yellow, practically odourless powder. Practically insoluble in water soluble 1 in 220 of alcohol, 1 in 270 of chloroform, and 1 in 2200 of ether. pH of a 2% suspension in water is between 4.8 and 7.0.
Dependence and Withdrawal
As for Diazepam.
For the purpose of withdrawal regimens, 15 mg of oxazepam is considered equivalent to about 5 mg of diazepam.

Adverse Effects, Treatment, and Precautions
As for Diazepam.
Hepatic impairment.
All benzodiazepines should be used with caution in patients with hepatic impairment, but short-acting ones such as oxazepam may be preferred. Seven patients with acute viral hepatitis, 6 with cirrhosis of the liver, and 16 age-matched healthy control subjects took a single dose of oxazepam 15 or 45 mg orally. Urinary excretion rates and plasma elimination patterns were unaltered in patients with acute and chronic parenchymal liver disease. Oxazepam 15 mg orally was also given three times daily for 2 weeks to 2 healthy subjects and to 2 patients with cirrhosis and did not appear to accumulate in any of the four.
Porphyria.
Oxazepam is considered to be unsafe in patients with porphyria although there is conflicting experimental evidence of porphyrinogenicity.
Renal impairment.
Pharmacokinetic studies suggest that, in general, the dosage of oxazepam does not need adjusting in patients with renal impairment.
Thyroid disorders.
There was a reduction in half-life and an increase in the apparent oral clearance of oxazepam in 7 hyperthyroid patients. In 6 hypothyroid patients there was no overall change in oxazepam elimination, although 5 of the 6 complained of drowsiness despite a relatively low dose (15 mg).
Interactions
As for Diazepam.
Pharmacokinetics
Oxazepam is well absorbed from the gastrointestinal tract and reaches peak plasma concentrations about 2 hours after ingestion. It crosses the placenta and has been detected in breast milk. Oxazepam is about 85 to 97% bound to plasma proteins and has been reported to have an elimination half-life ranging from about 3 to 21 hours. It is largely metabolised to the inactive glucuronide which is excreted in the urine.
Pregnancy.
The placental passage of oxazepam and its metabolism in 12 women given a single dose of oxazepam 25 mg during labour has been studied. Oxazepam was readily absorbed and peak plasma concentrations were in the same range as those reported in healthy males and non-pregnant females given the same dose, although the plasma half-life (range 5.3 to 7.8 hours in 8 subj ects studied) was shorter than that reported for non-pregnant subjects.
Oxazepam was detected in the umbilical vein of all 12 patients with the ratio between umbilical to maternal vein concentration of oxazepam reaching a value of about 1.35 and remaining constant beyond a dose-delivery time of 3 hours. All of the babies had a normal Apgar score value. The oxazepam plasma half-life in the newborns was about 3 to 4 times that of the mothers, although in 3 the plasma concentration of oxazepam conjugate rose during the first 6 to 10 hours after delivery indicating the ability of the neonate to conjugate oxazepam.

Uses and Administration
Oxazepam is a short-acting benzodiazepine with general properties similar to those of diazepam. It is used in the short-term management of anxiety disorders and insomnia associated with anxiety. Oxazepam is also used for the control of symptoms associated with alcohol withdrawal. Oxazepam is usually given as the base but the hemi-succinate has been used in some multi-ingredient preparations.
The usual oral dose of oxazepam for the treatment of anxiety or for control of symptoms of alcohol withdrawal is 15 to 30 mg three or four times daily. A suggested initial dose for elderly or debilitated patients is 10 mg three times daily increased if necessary up to 10 to 20 mg three or four times daily. For the treatment of insomnia associated with anxiety oxazepam 15 to 25 mg may be given one hour before retiring up to 50 mg may occasionally be necessary.
Administration in renal impairment.
For a suggestion that dosage adjustment of oxazepam may not be necessary in patients with renal impairment, see Renal Impairment, above.
Preparations
British Pharmacopoeia 2008: Oxazepam Tablets
The United States Pharmacopeia 31, 2008: Oxazepam Capsules; Oxazepam Tablets.
Proprietary Preparations
Argentina: Pausafren T
Australia: Alepam Murelax Serepax
Austria: Adumbran Anxiolit Oxahexal Praxiten
Belgium: Seresta Tranquo
Chile: Serepax
Denmark: Alopam Oxabenz Oxapax Serepax
Finland: Alopamf Opamox Oxamin Oxepam
France: Seresta
Germany: Adumbran Azutranquil durazepam Mirfudorm Oxa Praxiten Sigacalm Uskan
India: Serepax
Israel: Vaben
Italy: Limbial Serpax
The Netherlands: Seresta
Norway: Alopam Sobril
New Zealand: Ox-Pam
Poland: Oxam
Portugal: Serenal
Russia: Tazepam
South Africa: Medopam Noripam Purata Serepax
Spain: Adumbran
Sweden: Oxascand Sobril
Switzerland: Anxiolit Seresta
USA: Serax
Venezuela: Anastil
Multi-ingredient
Argentina: Cavodan Pankreoflat Sedante
Austria: Anxiolit plus
Chile: Novalona
Portugal: Sedioton
Spain: Novo Aerofil Sedante Suxidina
Venezuela: Vuscobras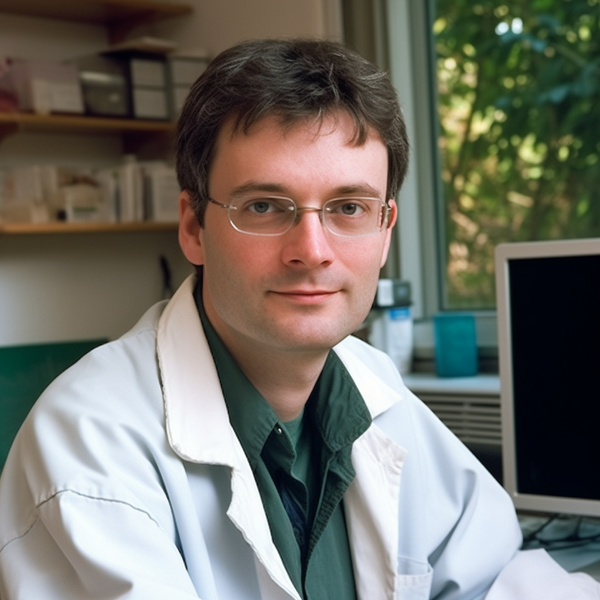 He knows everything about medications – to which pharmacological group the drug belongs, what components are included in its composition, how it differs from its analogs, what indications, contraindications, and side effects remedy has. John is a real pro in his field, so he knows all these subtleties and wants to tell you about them.