Drug Approvals
(British Approved Name, rINN)
International Nonproprietary Names (INNs) in main languages (French, Latin, and Spanish):
Synonyms: Meprobamát; Meprobamaatti; Meprobamat; Meprobamatas; Meprobamato; Meprobamatum; Meprotanum
BAN: Meprobamate
INN: Meprobamate [rINN (en)]
INN: Meprobamato [rINN (es)]
INN: Méprobamate [rINN (fr)]
INN: Meprobamatum [rINN (la)]
INN: Мепробамат [rINN (ru)]
Chemical name: 2-Methyl-2-propyltrimethylene dicarbamate
Molecular formula: C9H18N2O4 =218.3
CAS: 57-53-4
ATC code: N05BC01
Read code: y01z9
Note. The following terms have been used as 'street names' or slang names for various forms of meprobamate: Miltown, Mother's little helper, Uncle, Miltie.
Pharmacopoeias. In Europe, US.
European Pharmacopoeia, 6th ed. (Meprobamate). A white or almost white, crystalline or amorphous powder. Slightly soluble in water freely soluble in alcohol.
The United States Pharmacopeia 31, 2008 (Meprobamate). A white powder having a characteristic odour. Slightly soluble in water freely soluble in alcohol and in acetone practically insoluble or insoluble in ether. Store in airtight containers.
Dependence and Withdrawal
As for the barbiturates (see Amobarbital).
Adverse Effects and Treatment
Drowsiness is the most frequent adverse effect of meprobamate. Other effects include nausea, vomiting, diarrhoea, paraesthesia, weakness, and CNS effects such as headache, paradoxical excitement, dizziness, ataxia, and disturbances of vision. There may be hypotension, tachycardia, and cardiac arrhythmias. Hypersensitivity reactions occur occasionally. These may be limited to skin rashes, urticaria, and purpura or may be more severe with angioedema, bronchospasm, or anuria. Erythema multiforme or Stevens-Johnson syndrome, and exfoliative or bullous dermatitis have been reported.
Blood disorders including agranulocytosis, eosinophilia, leuco-penia, thrombocytopenia, and aplastic anaemia have occasionally been reported.
Overdosage with meprobamate produces symptoms similar to those of barbiturate overdosage (see Amobarbital), and is managed similarly.
Overdosage.
Two children aged 2 and 2.5 years recovered with conservative management alone after overdosage of meprobamate with bendroflumethiazide despite measured plasma-meprobamate concentrations of 170 and 158 micrograms/mL, respectively. Although it had been recommended that haemoperfusion should be considered at plasma-meprobamate concentrations above 100 micrograms/mL, the authors considered that experience with adults suggested haemoperfusion should normally only be considered at plasma concentrations above 200 micrograms/mL.

Precautions
Meprobamate should be used with caution in patients with hepatic or renal impairment, depression, muscle weakness, and, as with all sedatives, in patients with impaired respiratory function. Meprobamate should be given with care to elderly or debilitated patients. Meprobamate may induce seizures in patients with a history of epilepsy.
Meprobamate may cause drowsiness affected patients should not drive or operate machinery.
Breast feeding.
The BNF considers that the use of meprobamate should be avoided in breast feeding mothers as concentrations in milk may exceed maternal plasma concentrations fourfold and may cause drowsiness in the infant.
Porphyria.
Meprobamate has been associated with acute attacks of porphyria and is considered unsafe in porphyric patients.
Pregnancy.
Studies on the use of meprobamate during pregnancy.
Interactions
The sedative effects of meprobamate are enhanced by CNS depressants including alcohol. Meprobamate is capable of inducing hepatic microsomal enzyme systems involved in drug metabolism: the metabolism of other drugs may be enhanced if given concurrently.
Pharmacokinetics
Meprobamate is readily absorbed from the gastrointestinal tract and peak plasma concentrations occur 1 to 3 hours after inges-tion. Meprobamate is widely distributed. It is extensively metabolised in the liver and is excreted in the urine mainly as an inactive hydroxylated metabolite and its glucuronide conjugate. About 10% of a dose is excreted unchanged. Meprobamate has a half-life reported to range from about 6 to 17 hours, although this may be prolonged after chronic use.
It diffuses across the placenta and appears in breast milk at concentrations of up to 4 times those in the maternal plasma.
Uses and Administration
Meprobamate is a carbamate with hypnotic, sedative, and some muscle relaxant properties, although in therapeutic doses its sedative effect rather than a direct action may be responsible for muscle relaxation. It has been used in the short-term treatment of anxiety disorders and also for the short-term management of insomnia but has largely been superseded by other drugs. Meprobamate has sometimes been used, alone or with an analgesic, in the management of muscle spasm and painful musculoskeletal disorders but such use is no longer considered appropriate.
The usual anxiolytic dose is 400 mg orally three or four times daily to a maximum of 2.4 g daily. In elderly patients, no more than half the usual adult dose has been suggested.
Preparations
The United States Pharmacopeia 31, 2008: Meprobamate Oral Suspension; Meprobamate Tablets.
Proprietary Preparations
Austria: Cyrpon Epikur Microbamat Miltaun
Belgium: Pertranquil Reposo-Mono
France: Equanil
Germany: Visano N Visanomini N
Hungary: Andaxin
Israel: Mepro
Italy: Quanil
South Africa: Equanil
Switzerland: Meprodil
USA: Miltown Neuramate-F
Multi-ingredient
Argentina: Hidromens
Canada: 282 Mep
Chile: Butartrol Anervan Crampiton Potentol
France: Kaologeais Mepronizine Palpipax Precyclan
Indonesia: Deparon
Mexico: Artrilan
Norway: Anervan
Portugal: Vitasma
South Africa: Adco-Payne Antipyn Forte Ban Pain Briscopyn Equagesic Fevapar Go-Pain Meclipyn Megapyn Meprogesic Mepromol Micro-Gesic Noralget Painagon Painrite Fynmed Salterpyn Spectrapain Forte Stilpane Stopayne Supragesic Synaleve Tenston Trinagesic Vacudol Forte Xeramax Xerogesic
Sweden: Anervan
UK: Paxidal
USA: Equagesic Micrainin-F.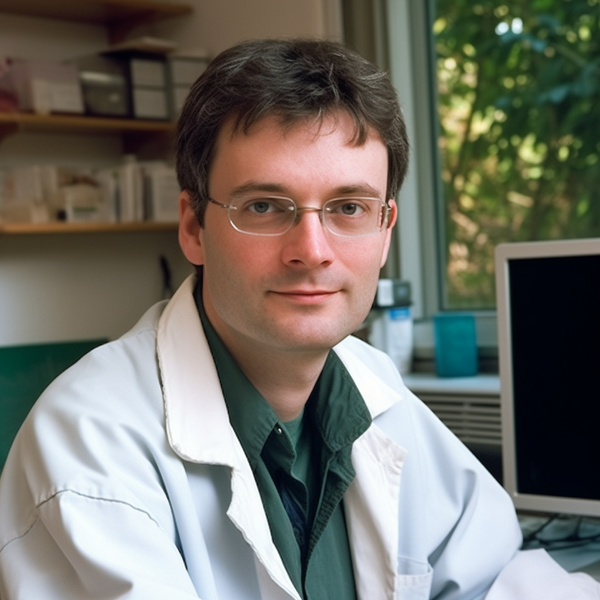 He knows everything about medications – to which pharmacological group the drug belongs, what components are included in its composition, how it differs from its analogs, what indications, contraindications, and side effects remedy has. John is a real pro in his field, so he knows all these subtleties and wants to tell you about them.