Drug Approvals
(British Approved Name, US Adopted Name, rINN)
Synonyms: Loratsepaami; Lorazepám; Lorazepam; Lorazepamas; Lorazepamum; Wy-4036
BAN: Lorazepam
USAN: Lorazepam
INN: Lorazepam [rINN (en)]
INN: Lorazepam [rINN (es)]
INN: Lorazépam [rINN (fr)]
INN: Lorazepamum [rINN (la)]
INN: Лоразепам [rINN (ru)]
Chemical name: 7-Chloro-5-(2-chlorophenyl)-1,3-dihydro-3-hydroxy-1,4-benzodiazepin-2-one
Molecular formula: C15H10Cl2N2O2 =321.2
CAS: 846-49-1
ATC code: N05BA06
Read code: y019D [Anaesthesia]; y00K0 [Epilepsy]; y01yz; y08Cp [Anxiolytic]
Note. The following terms have been used as 'street names' or slang names for various forms of lorazepam: Benzo Somnios.
Pharmacopoeias. In Europe, Japan, and US.
European Pharmacopoeia, 6th ed. (Lorazepam). A white or almost white, crystalline powder. It exhibits polymorphism. Practically insoluble in water sparingly soluble in alcohol sparingly or slightly soluble in dichloromethane. Store in airtight containers. Protect from light.
The United States Pharmacopeia 31, 2008 (Lorazepam). A white or practically white, practically odourless powder. Insoluble in water sparingly soluble in alcohol slightly soluble in chloroform. Store in airtight containers. Protect from light.
Incompatibility. Visual incompatibility has been noted with lorazepam and sargramostim or aztreonam.
Solubility.
The solubility of lorazepam in fluids for intravenous use (water, glucose injection, lactated Ringer's injection, and sodium chloride injection) was greatest in glucose injection (5%) at 62 micrograms/mL and lowest in sodium chloride injection (0.9%) at 27 micrograms/mL these differences in solubility appeared to be pH related. Commercial injections are reported to contain polyethylene glycol in propylene glycol to overcome this poor solubility. However, precipitation has been noted in solutions prepared by dilution of lorazepam injection with sodium chloride injection (0.9%) to a concentration of 500 micrograms/mL.
One group of workers have reported that they had overcome such problems with precipitation by using glucose injection (5%) as a diluent and by avoiding final concentrations of lorazepam between 0.08 mg/mL and 1 mg/mL. It was suggested that the propylene glycol in the mixture might account for the unusual concentration effect. Such recommendations have been adopted by another group although they observed that precipitation occurred if a formulation of lorazepam containing 4 mg/mL was used to prepare the injection no precipitation was noted when a formulation containing 2 mg/mL was used. The group also commented that, in the USA, licensed product information for lorazepam injection advises that admixtures should be prepared with the 2 mg/mL formulation only.
Sorption.
Significant loss of lorazepam has been reported from solutions stored in PVC or polypropylene giving equipment polyolefin or glass equipment appears to be more suitable.

Dependence and Withdrawal
As for Diazepam.
For the purpose of withdrawal regimens, 500 micrograms of lorazepam may be considered equivalent to about 5 mg of diazepam.
Adverse Effects, Treatment, and Precautions
As for Diazepam. Pain and a sensation of burning have occurred following injection of lorazepam.
Breast feeding.
The American Academy of Pediatrics considers that, although the effect of lorazepam on breast-fed infants is unknown, its use by mothers during breast feeding may be of concern since anxiolytic drugs do appear in breast milk and thus could conceivably alter CNS function in the infant both in the short and long term.
Free lorazepam concentrations in the breast milk of 4 mothers ranged from 8 to 9 nanograms/mL four hours after receiving a 3.5-mg oral dose. This represented about 15 to 26% of the concentration in plasma, and was probably sufficiently low to cause no adverse effects in breast-fed infants.
Effects on the blood.
A case ofpancytopenia associated with oral lorazepam was reported in 1988 only 5 instances of thrombocytopenia and none of leucopenia had been reported to the UK CSM or the UK manufacturers over the previous 13 years.
Effects on fluid and electrolyte homoeostasis.
Inappropriate secretion of antidiuretic hormone related to ingestion of lorazepam was considered to be the cause of hyponatraemia in an 81 -year-old woman.
Effects on the nervous system.
For reference to extrapyramidal disorders associated with use of lorazepam, see Diazepam.
The elderly.
For discussion of the need for reduced dosage of benzodiazepines in elderly patients, including mention of lorazepam, see Diazepam.
Formulation.
There have been reports of toxicity, presumed to be due to polyethylene glycol' or propylene glycol, after prolonged parenteral use of lorazepam polyethylene glycol in propylene glycol is included as a solubiliser in lorazepam solutions. Diarrhoea in an infant given large enteral doses of lorazepam or diazepam solutions may have been due to the combined osmotic effect of polyethylene glycol and propylene glycol in these preparations.
Hepatic impairment.
Torazepam is contra-indicated in severe hepatic impairment patients with mild to moderate impairment may require reduced doses. Although the elimination half-life of lorazepam was increased in 13 patients with alcoholic cirrhosis compared with 11 control subjects, this was not associated with an impairment in systemic plasma clearance. With the exception of a modest decrease in the extent of plasma protein binding, acute viral hepatitis had no effect on the disposition kinetics of lorazepam.
Local reactions.
Of 40 patients given a single intravenous dose of lorazepam 4 mg three had local thrombosis 2 to 3 days later and 6 had local thrombosis 7 to 10 days later. The incidence was lower than in those given diazepam [in solution].
Interactions
As for Diazepam.
Pharmacokinetics
Lorazepam is readily absorbed from the gastrointestinal tract after oral doses, with a bioavailability of about 90% peak plasma concentrations are reported to occur about 2 hours after an oral dose. The absorption profile after intramuscular injection is similar to that after oral dosage.
Lorazepam is about 85% bound to plasma proteins. It crosses the blood-brain barrier and the placenta it is also distributed into breast milk. Lorazepam is metabolised in the liver to the inactive glucuronide, and excreted in urine. The elimination half-life has been reported to range from about 10 to 20 hours.
Children.
References to the pharmacokinetics oflorazepam in children.
Distribution.
Evidence that lorazepam undergoes enterohepatic recirculation with possible first-pass metabolism.
CNS.
In a study involving 6 healthy subjects, peak plasma-lorazepam concentrations were reached 5 minutes after the end of a one-minute intravenous injection. CNS effects, as measured by EEG activity, were not maximal until 30 minutes after injection they declined to baseline values slowly over 5 to 8 hours in a similar manner to plasma concentrations. In contrast, CNS effects of diazepam were maximal immediately after the injection. They also declined more rapidly than lorazepam, but again in a similar way to plasma concentrations. Studies in mice suggested that the slow onset of action of lorazepam that has been reported by some is at least partly explained by a delay in passage from systemic blood into brain tissue.
Uses and Administration
Lorazepam is a short-acting benzodiazepine with general properties similar to those of diazepam. It is used in the short-term treatment of anxiety disorders, as a hypnotic in the short-term management of insomnia, and as an anticonvulsant in the management of status epilepticus. When used in the treatment of status epilepticus lorazepam has a prolonged antiepileptic action and may be the preferred initial treatment if intravenous access is available. It is also used for its sedative and amnestic properties in premedication and as an adjunct in regimens for the control of nausea and vomiting associated with cancer chemotherapy.
Lorazepam is usually given orally or by injection as the base although the pivalate is available for oral use in some countries. Sublingual tablets are used in some countries in doses similar to those for standard tablets. The intramuscular route is usually only used when oral or intravenous dosage is not possible. Injections should usually be diluted before use intravenous injections should be given at a rate of not more than 2 mg/minute into a large vein. Lorazepam should be given in reduced dosage to elderly or debilitated patients half the usual adult dose, or less, may be sufficient.
The usual oral dose oflorazepam for the treatment of anxiety disorders is 1 to 6 mg daily in 2 or 3 divided doses with the largest dose taken at night up to 10 mg daily has been given. A dose of 25 to 30 micrograms/kg may be given by injection every 6 hours for acute anxiety. Lorazepam has also been used for panic attacks. A suggested dose in the BNF'is 3 to 5 mg daily. A single oral dose of 1 to 4 mg at bedtime may be given for insomnia associated with anxiety. However, the MHRA in the UK advises against the use of oral daily doses of lorazepam above 4 mg for anxiety and phobia, and 2 mg for insomnia.
For premedication an oral dose of 2 to 3 mg may be given the night before the operation the BNF suggests that this may be followed if necessary the next morning by a smaller dose. Alternatively, 2 to 4 mg may be given 1 to 2 hours before an operation. In the UK, although lorazepam tablets are not licensed for premedication of children under 5 years of age, the BNFC suggests that 50 to 100 micrograms/kg (maximum of 4 mg) may be given orally at least 1 hour before an operation to those aged 1 month to 12 years the same dose may also be given the night before, in addition to, or to replace the dose before, the operation.
Lorazepam may also be given parenterally for premedication a dose of 50 micrograms/kg may be given 30 to 45 minutes before the operation if given intravenously or 1 to 1V2 hours before if given intramuscularly. Again, although unlicensed in the UK for premedication of children under 12 years of age, the BNFC suggests that 50 to 100 micrograms/kg (maximum of 4 mg) may be given by slow intravenous injection to those aged 1 month to 18 years.
In the management of status epilepticus 4 mg may be given as a single intravenous dose the BNF suggests that this may be repeated once after 10 minutes if seizures recur. A dose of 2 mg has been suggested for children by one manufacturer (Wyeth). Alternatively, the BNFC suggests that neonates and children up to 12 years of age may be given 100 micrograms/kg (maximum of 4 mg) as a single dose sublingually, rectally, or by slow intravenous injection this may be repeated once after 10 minutes if necessary. In patients receiving modestly emetogenic chemotherapy, lorazepam 1 to 2 mg orally may be added to antiemetic therapy with domperidone or metoclopramide, for the prophylaxis of nausea and vomiting. The addition of lorazepam may be helpful in the prevention of anticipatory symptoms because of its sedative and amnestic effects.
Disturbed behaviour.
For a discussion of the management of behaviour disturbances associated with various psychotic disorders and the value of benzodiazepines. References.
Premedication and sedation.
Lorazepam is used as a pre-medicant and as a sedative for therapeutic and investigative procedures such as dental treatment and endoscopy, and also in intensive care.
Substance dependence.
Lorazepam has been used in the management of symptoms of alcohol withdrawal.
Preparations
British Pharmacopoeia 2008: Lorazepam Injection; Lorazepam Tablets
The United States Pharmacopeia 31, 2008: Lorazepam Injection; Lorazepam Oral Concentrate; Lorazepam Tablet.
Proprietary Preparations
Argentina: Aplacasse Calmatron Emotival Kalmalin Lorezan Microzepam Nervistop Sedatival Sidenar Trapax Tratenamin
Australia: Ativan
Austria: Merlit Temesta
Belgium: Docloraze Lauracalm Lorazemed Lorazetop Loridem Optisedine Serenase Temesta Vigiten
Brazil: Calmogenol Lorapan Lorax Lorazefast Lorazepan Max-Pax Mesmerin
Canada: Ativan Novo-Lorazem Nu-Loraz
Chile: Abinol Amparax
Czech Republic: Loram Tavor
Denmark: Lorabenz Temesta
Finland: Temesta
France: Equitaml Temesta
Germany: Duralozam Laubeel Somagerol Tavor Tolid
Greece: Aripax Ativan Cicletanl Dorm Modium Nifalin Novhepar Proneurit Tavor Titus Trankilium
Hong Kong: Ativan LAtiwen Lorans Lorivan Silence
India: Ativan Calmese Larpose
Indonesia: Ativan Merlopam Renaquil
Ireland: Ativan
Israel: Lorivan
Italy: Control Loralin Lorans Tavor Zeloram
Malaysia: Ativan Lorans
Mexico: Ativan Sinestron
The Netherlands: Temesta
New Zealand: Ativan Lorapam
Poland: Lorafen
Portugal: Ansilor Lorenin Lorsedal Rialam
Russia: Lorafen
South Africa: Ativan Tranqipam
Singapore: Ativan Lorans
Spain: Donix Idalprem Orfidal Placinoral Sedicepan
Sweden: Temesta
Switzerland: Lorasifar Sedazin Temesta
Thailand: Anta Anxira Ativan Lonza Lora Loramed Lorapam Lorazene Lorazep Ora Razepam Tranavan
Turkey: Ativan
UK: Ativan
USA: Ativan
Venezuela: Ativan
Multi-ingredient
Austria: Somnium
Switzerland: Somnium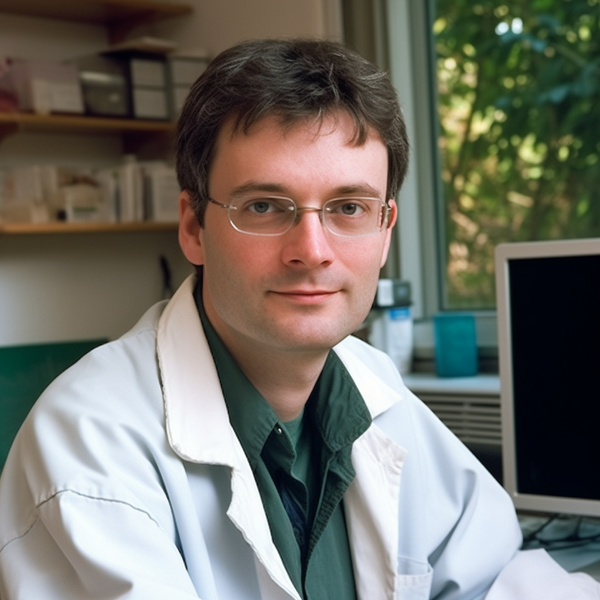 He knows everything about medications – to which pharmacological group the drug belongs, what components are included in its composition, how it differs from its analogs, what indications, contraindications, and side effects remedy has. John is a real pro in his field, so he knows all these subtleties and wants to tell you about them.