(British Approved Name)
Drug Nomenclature
BAN: Clorazepic Acid
Chemical name: 7-Chloro-2,3-dihydro-2,2-dihydroxy-5-phenyl-1H-1,4-benzodiazepine-3-carboxylic acid
Molecular formula: C16H11ClN2O3 =314.7
CAS: 23887-31-2; 20432-69-3
(US Adopted Name)
Drug Nomenclature
Synonyms: 4311-CB; Abbott-39083; Clorazepato monopotásico
USAN: Clorazepate Monopotassium
Chemical name: Potassium 7-chloro-2,3-dihydro-2-oxo-5-phenyl-1H-1,4-benzodiazepine-3-carboxylate
Molecular formula: C16H10ClKN2O3 =352.8
CAS: 5991-71-9
(British Approved Name Modified, rINNM)
Drug Nomenclature
INNs in main languages (French, Latin, Russian, and Spanish):
Synonyms: 4306-CB; AH-3232; Abbott-35616; Clorazepato de dipotasio; Dikálium-klórazepát; Dikalii Clorazepas; Dikalio klorazepatas; Dikaliumkloratsepaatti; Dikaliumklorazepat; Kalii Clorazepas; Kaliumkloratsepaatti; Klaiumklorazepat; Klorazepát didraselná sůl; Potassium Clorazepate
BAN: Dipotassium Clorazepate [BANM]
USAN: Clorazepate Dipotassium
INN: Dipotassium Clorazepate [rINN (en)]
INN: Clorazepato de dipotasio [rINN (es)]
INN: Clorazépate Dipotassique [rINN (fr)]
INN: Dikalii Clorazepas [rINN (la)]
INN: Дикалия Клоразепат [rINN (ru)]
Chemical name: Compound of Potassium 7-chloro-2,3-dihydro-2-oxo-5-phenyl-1H-1,4-benzodiazepine-3-carboxylate with potassium hydroxide
Molecular formula: C16H11ClK2N2O4 =408.9
CAS: 57109-90-7
ATC code: N05BA05
Read code: y01yl; y07ij

Pharmacopoeias. In Europe and US.
European Pharmacopoeia, 6th ed. (Dipotassium Clorazepate). A white or light yellow, crystalline powder. Solutions in water and in alcohol are unstable and should be used immediately. Freely soluble or very soluble in water very slightly soluble in alcohol practically insoluble in dichloromethane. Store in airtight containers. Protect from light.
The United States Pharmacopeia 31, 2008 (Clorazepate Dipotassium). A light yellow, crystalline powder which darkens on exposure to light. Soluble in water but, upon standing, may precipitate from the solution slightly soluble in alcohol and in isopropyl alcohol practically insoluble in acetone, in chloroform, in dichloromethane, in ether, and in benzene. Store under nitrogen in airtight containers. Protect from light.
Dependence and Withdrawal
As for Diazepam.
Adverse Effects, Treatment, and Precautions
As for Diazepam.
Effects on the liver.
Jaundice and hepatic necrosis has been associated with clorazepate.
Effects on the nervous system.
For reference to extrapyramidal disorders associated with the use of benzodiazepines, including clorazepate, see Diazepam.
Porphyria.
Clorazepate has been associated with acute attacks of porphyria and is considered unsafe in porphyric patients.
Interactions
As for Diazepam.
Pharmacokinetics
Clorazepate is decarboxylated rapidly at the low pH in the stomach to form desmethyldiazepam (nordazepam), which is quickly absorbed.

Uses and Administration
Clorazepate is a long-acting benzodiazepine with general properties similar to those of diazepam. It is mainly used in the short-term treatment of anxiety disorders, as an adjunct in the management of epilepsy, and in the alcohol withdrawal syndrome.
Dipotassium clorazepate is usually given orally but preparations for intravenous or intramuscular use are also available in some countries. Modified-release preparations given once daily are available in some countries for maintenance therapy.
In the UK, an oral dose of 7.5 mg of dipotassium clorazepate was given up to three times daily for the treatment of anxiety. In the USA rather higher doses have been recommended 15 to 60 mg of dipotassium clorazepate may be given daily, in divided doses or as a single dose at night.
Up to 90 mg has been given daily in divided doses in the management of epilepsy or the alcohol withdrawal syndrome.
Children aged between 9 and 12 years may be given a maximum of 60 mg daily in the management of epilepsy.
Reduced doses should be given to elderly or debilitated patients.
Preparations
The United States Pharmacopeia 31, 2008: Clorazepate Dipotassium Tablets.
Proprietary Preparations
Argentina: Justum Tencilan Tranxilium
Austria: Tranxilium
Belgium: Tranxene Uni-Tranxene
Brazil: Tranxilene
Canada: Novo-Clopate Tranxene
Chile: Calner Modival Tranxilium
Czech Republic: Tnanxene
France: Tranxene
Germany: Tranxilium
Greece: Tranxene
Hong Kong: Tranxene
Ireland: Tranxene
Israel: Tranxal
Italy: Transene
Malaysia: Sanor
Mexico: Tranxene
The Netherlands: Tranxene Tranxilium
Philippines: Tranxene
Poland: Cloranxen Tranxene
Portugal: Medipax Tranxene
South Africa: Tranxene
Singapore: Tranxene
Spain: Tranxilium
Switzerland: Tranxilium
Thailand: Anxielax Cloramed Cloraxene Dipot Flulium Manotran Polizep Pomadom Posene Serene Trancap Tranclor Trancon Tranxene Zetran
UK: Tranxene
USA: Gen-Xene Tranxene
Venezuela: Tranxen
Multi-ingredient
Argentina: Euciton Complex Maxitratobes Tranxilium Digest Vegestabil
France: Noctran
Spain: Dorken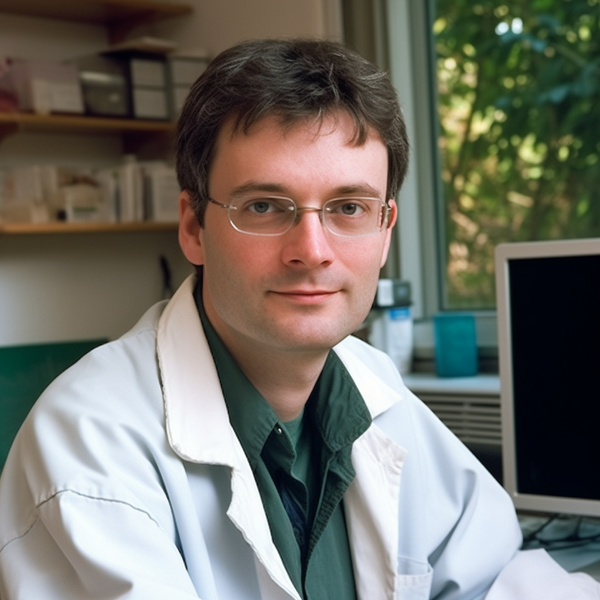 He knows everything about medications – to which pharmacological group the drug belongs, what components are included in its composition, how it differs from its analogs, what indications, contraindications, and side effects remedy has. John is a real pro in his field, so he knows all these subtleties and wants to tell you about them.