Generic name: Clemastine
Brand names: Tavist
What is Tavist (clemastine)?
Tavist (clemastine) is a popular medicament which belongs to antihistamine. This remedy is given to help relieve cold- and allergy-related syndromes such as hives, rash, sneezing, stuffy nose, red and inflamed eyes, swelling, itching or redness. Contact your doctor if you need to learn more about this remedy.
What important information should I know about Tavist (clemastine)?
Like other antihistamines, Tavist may make you drowsy or deteriorate your coordination. Be very careful about doing dangerous tasks, climbing, driving, operating machinery until you are aware how this drug affects you. Don't drink alcohol during treatment with this medication. Always contact a doctor before giving Tavist to a child. Don't use this drug if you are taking a type of medicine called a monoamine oxidase inhibitor (MAOI). MAOIs include the antidepressants moclobemide, tranylcypromine, phenelzine and isocarboxazid.
What symptoms or conditions should I report to a doctor before I take this medicine?
It is important to report to a doctor if you have or had the following conditions:
a stomach ulcer
asthma
increased pressure in the eye or glaucoma
hypertension or any type of heart problems
an overactive thyroid (hyperthyroidism)
pregnancy, breastfeeding or planning to become pregnant
an enlarged prostate, bladder problems, or difficulty urinating
How do I take this medicine?
Note: This remedy was prescribed to you only. Do not share this medicament with others. Tavist comes in pill or syrup form to take orally.
The usual oral dosage for adults and children 12 years old and up is one tablet (1.34 mg of clemastine fumarate) every 12 hours. It is not advisable to take more than two tablets in 24 hours only if your medic prescribes a higher dose.
Children under the age of 12 should not take Tavist.
Elderly persons may be more sensitive to the influence of this medicine and may demand lower doses.
The tablets should be swallowed whole. Do not crush or chew them. Use a specially marked measuring spoon to be sure of the correct dose. This medication may be taken with food to help prevent stomach upset. Tavist may be taken either on a full or on an empty stomach.

What should I do if I miss the dose?
If you miss the dose, try to take it as soon as you have the opportunity. If it is time for your next dose, take only one dose. You don't have to double the dose.
What should you do if you overdose of Tavist?
Any medicine taken in large doses can have serious consequences. An overdose of Tavist can be fatal, especially in children. If you feel an overdose, inform your doctor straightway.
Overdose of Tavist may may cause the following conditions:
severe heart problems
dilated pupils
decreased breathing
extreme drowsiness
low blood pressure
unconsciousness
seizures
coma
high body temperature
What drug(s) may interact with Tavist?
    Actifed (pseudoephedrine/triprolidine)
    Benadryl Allergy (diphenhydramine)
    Betapace (sotalol)
    Budeprion SR (bupropion)
    Coumadin (warfarin)
    Dilantin (phenytoin)
    Florastor (saccharomyces boulardii lyo)
    Guaifen NR (guaifenesin)
    Keppra (levetiracetam)
    Lexapro (escitalopram)
    Lipitor (atorvastatin)
    Methotrexate
    Mucinex (guaifenesin)
    Omeprazole
    Prednisone
    Protonix (pantoprazole)
    Seroquel (quetiapine)
    Tums Regular Strength (calcium carbonate)
    VESIcare (solifenacin)
    Warfarin
This is not a finished list of interactions. Inquire your medic before taking this medicine for a specific disease. Discuss with your doctor the use of your medicine with food, alcohol, or tobacco.


What side-effects may occur?
    Drowsiness, sleepiness
    Headache, dizziness
    Indigestion or upset stomach
    Increased chest congestion
    Difficulty urinating (urinary retention) or an enlarged prostate
    Mental, mood changes (e.g., unusual excitement, restlessness, confusion, hallucinations, blurred vision)
    Loss of appetite
    Fatigue, faintness
    Thirst or dry mouth, nose, or throat
    Problems with co-ordination
    Early menstrual period
    Nausea, vomiting
    Fast/pounding/irregular heartbeat (palpitations)
    Increased sensitivity of the skin to sunlight (photosensitivity)
    Numbness or tingling in your hands or feet (tremor)
    Low blood pressure (hypotension)
    Convulsions(seizures)
    Skin rash or swelling
If these persist or worsen, make known to your doctor promptly. This is not a complete list of side effects and others may occur. If you feel other reactions not stated above, contact your doctor or pharmacist.
How should Tavist be stored?
Tavist should be stored at room temperature, between 59-86 degrees F (15-30 degrees C), in a tightly closed container. Protect from moisture, direct heat, and light. Do not freeze the liquid form. Do not store in the bathroom or near a sink. Keep Tavist out of the reach of children and away from pets.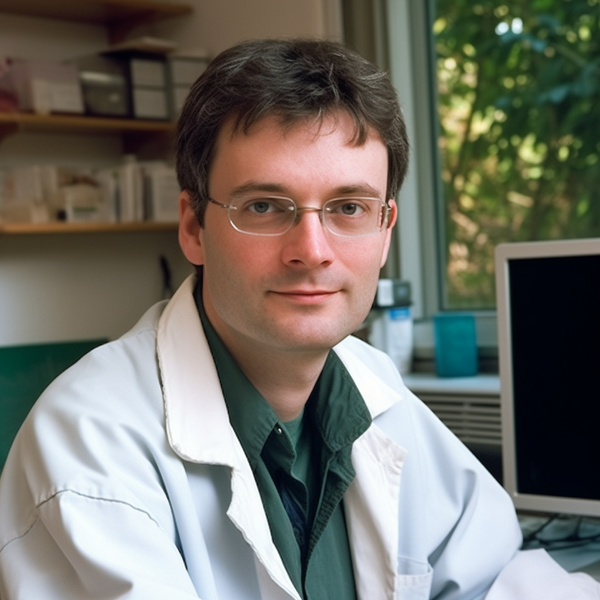 He knows everything about medications – to which pharmacological group the drug belongs, what components are included in its composition, how it differs from its analogs, what indications, contraindications, and side effects remedy has. John is a real pro in his field, so he knows all these subtleties and wants to tell you about them.