Generic name: Periactin
Brand names: Periactin
General Information
Periactin/Cyproheptadine is a popular medicament known as an antihistamine. It is recommended to patients with such conditions as hives, watery eyes, stuffy nose, nasal inflammation, hay fever and swelling. Periactin may be prescribed for underweight patients in order to stimulate their appetite or patients with a cluster headache. Contact your physician and ask him any questions if you want to learn more.
What important information should I know about Periactin?
Always make known to a medical practitioner before giving Periactin to a child. Do not give this medicament to a child younger than 2 years old. Don't combine this remedy with a type of drugs called a monoamine oxidase inhibitor (MAOI). MAOIs include the antidepressants moclobemide, isocarboxazid, phenelzine and tranylcypromine. Be aware, Periactin may cause drowsiness.  Don't drive or operate machinery till you are aware how this remedy affects you. Don't drink alcohol during treatment.
What symptoms or conditions should I report to a doctor before I take this medicine?
Your medic has to know about:
    stomach ulcer
    glaucoma
    hyperthyroidism (an overactive thyroid)
    heart problems or hypertension
    asthma
    epilepsy
    pregnancy, breastfeeding or planning to become pregnant
    taking a monoamine-oxidase inhibitor (MAOI) antidepressant
How do I take this medicine?
Note: This remedy was prescribed to you only. Do not share this medicament with others.
Periactin comes in pill form to take orally. The usual dosage is 4 milligrams (1 tablet) 3 times per day for adults. Dosage may vary from 4 to 20 milligrams per day, but most people will take between 12 and 16 milligrams. Some may need 32 milligrams per day. If you are over 65, the doctor may prescribe the low dose.
The usual dose is 2 milligrams (one-half tablet) 2 or 3 times per day for children of 2-6 years old. If it is needed your health care provider may adjust the dosage. It is prohibited to give a child this age more than 12 milligrams a day.
The usual dose is 4 milligrams (1 tablet) 2 or 3 times per day for children of 7-14 years old. Your medical practitioner may adjust the dose if necessary. It is not desirable to give a child this age more than 16 milligrams a day.
Drink a glass of water after you take this remedy. As this medication doesn't irritate a stomach, you may take it either on a full or on an empty stomach.

What should I do if I miss the dose?
If you miss the dose, try to take it as soon as you have the opportunity. If it is time for your next dose, take only one dose. You don't have to double the dose.
What should you do if you overdose of Periactin?
Taking any medicine in excess you can have serious consequences for your health. An overdose of Periactin can be fatal. If you are overdosed inform your physician instantly. In large doses, Periactin may give rise to dilated pupils, stupor, flushing, dry mouth, fever, stomach or bowel distress, extreme excitement and agitation or coma. Children can present a toxic psychosis with delusions and hallucinations.
What drug(s) may interact with Periactin?
    Adderall XR (amphetamine/dextroamphetamine)
    Allegra (fexofenadine)
    Ambien (zolpidem)
    Ativan (lorazepam)
    Elavil (amitriptyline)
    gabapentin
    Lanoxin (digoxin)
    Lasix (furosemide)
    levothyroxine
    Lexapro (escitalopram)
    Lipitor (atorvastatin)
    Luvox (fluvoxamine)
    Phenergan (promethazine)
    Prozac (fluoxetine)
    Requip (ropinirole)
    Singulair (montelukast)
    Synthroid (levothyroxine)
    Trazodone
    Tylenol (acetaminophen)
    Vyvanse (lisdexamfetamine)
Discuss with your medical practitioner the use of your medicine with food, alcohol, or tobacco.
What side-effects may occur?
    Allergic reaction (closing of your throat; difficulty breathing; swelling of your lips, tongue, or face; hives)
    Headache, dizziness
    Mental, mood changes (e.g., unusual excitement, confusion, hallucinations)
    Stomach, abdominal pain
    Fatigue, faintness
    Nausea, vomiting
    Diarrhea or loose stools
    Increased appetite and weight gain
    Thirst or dry mouth, nose, or throat
    Problems with co-ordination
    Nosebleeds
    Skin rash or swelling
    Liver problems, yellowing eyes, skin
    Difficulty urinating, dark urine
    Numbness or tingling in your hands or feet (tremor)
    Fast/pounding/irregular heartbeat
    Irritability, difficulty sleeping (insomnia)
    Excitement in children
If these persist or worsen, tell your doctor promptly. This is not a complete list of side effects and others may occur. If you notice other reactions not listed above, contact your doctor or pharmacist.
How should Periactin be stored?
Periactin should be kept at room temperature, between 59-86 degrees F (15-30 degrees C), in a tightly closed container. Protect from moisture, direct heat, and light. Keep the oral solution from freezing. Do not store in the bathroom. Keep Periactin out of the reach of children and away from pets.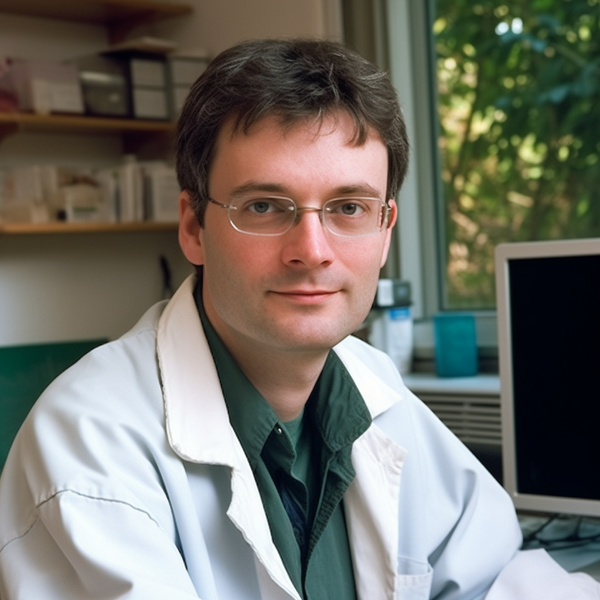 He knows everything about medications – to which pharmacological group the drug belongs, what components are included in its composition, how it differs from its analogs, what indications, contraindications, and side effects remedy has. John is a real pro in his field, so he knows all these subtleties and wants to tell you about them.