Generic name: Aristocort
Brand names: Triamcinolone
What is Aristocort (Triamcinolone)?
Aristocort is used in treating of some medical conditions, such as insufficiency of the inflammatory disorders, adrenal cortex, allergic disorders and connective tissue disorders. Aristocort can also be prescribed for other purposes and not mentioned here. Aristocort belongs to the type of corticosteroid drugs. It reduces inflammation and modifies the immune system.
When shouldn't Aristocort be used?
Don't take this remedy and inform your doctor if you experience any of the following conditions:
fungal infection
if you are taking mifepristone
allergy to any ingredient of Aristocort
What should you know about Aristocort?
You can not take Aristocort in case you have some medical conditions. Consult your physician if you experience any of the following conditions:
you have  myasthenia gravis (muscle weakness), unstable emotions, depression
if you have been recently vaccinated, or have had a positive TB skin test
if you are taking any dietary supplement, nonprescription or prescription medicine, herbal preparation
if you are pregnant, breast-feeding, planning pregnancy
if you have a  heart problems, blood coagulation disorder, kidney problems, diabetes mellitus, fractures, liver disease, an underactive thyroid, unstable joints, or osteoporosis, or have had a recent joint surgery or heart attack
if you have or have been recently exposed to a bacterial, fungal, parasitic, ameba, or viral infection, especially measles, chickenpox, shingles, tuberculosis (TB), or herpes simplex of the eye
if you have any allergic reaction to foods, medicines or other substances
if you have diarrhea, stomach pain, heartburn, or intestinal problems (for example, perforations, obstructions, recent intestinal surgery, peptic ulcer)
If you have any of the conditions, listed above, your doctor may change your dose.

How should Aristocort be used?
Take this remedy exactly as it was recommended by your doctor. Never change the dose by yourself.
Take Aristocort with food and around 8 a.m. in the morning in order to avoid possible side effects.  Call your medical assistant if you need to learn more inormation about Aristocort.
Don't stop taking Aristocort suddenly; otherwise you might have side effects. Contact your doctor and ask him how to avoid these unpleasant symptoms.
In case of emergency always carry an ID card or medical alert bracelet informing that you are taking a steroid. Any dentist, healthcare professional, or emergency medical care provider should be aware you are taking steroid medication.
What happens if I missed a dose of Aristocort (Triamcinolone)?
In case you forgot to take the dose, take it at your earliest opportunity. Never double your dose if it is almost time for your next dose. Take only one dose at once.
What happens if you overdose?
Taking any medicine in large doses can lead to serious consequences for your health. If you feel an overdose, contact your physician. In large doses, this remedy may cause the following conditions: roundness of the face, swelling, weight gain, bruising, weakness, muscle pain and increased facial hair growth.
What else should I know about Aristocort?
Tell your dentist or medical assistant that you take Aristocort before they prescribe you any treatment, provide medical help or before surgery.
Avoid live vaccination such as mumps, measles. Contact your doctor before any vaccination.
Aristocort may worsen the immune system especially if you take it during a long time. Try not to contact people with colds or infections. If you are exposed to measles, chickenpox, or TB during a year after stopping taking Aristocort or while you are taking it contact your healthcare professional. Tell your healthcare professional if you have an injury or noticed symptoms of infection such as sore throat, fever, chills, rash within a year after you stop using this remedy.
Patients with diabetes should be very careful. Aristocort may negatively affect your blood sugar. Check the blood sugar levels thoroughly.
Be prepared that doctor may advise you chest x-ray, lab tests, including body weight, blood sugar and potassium while you use Aristocort. Make sure to follow all doctor and lab instructions.
Corticosteroids may affect growth rate in CHILDREN and teenagers. They may need regular growth checks during the treatment with Aristocort.
Safety of this medicine has not been confirmed in children, so contact your doctor before giving this remedy to a child.
If you become pregnant during treatment, contact your doctor. Do not breast-feed while taking Aristocort since there is not enough information about taking Aristocort during lactation.
If you need to take Aristocort on a regular basis during a long time, you may have WITHDRAWAL symptoms (e.g., joint and muscle pain, depression, exhaustion) if you suddenly stop taking Aristocort. Do not stop taking Aristocort suddenly or change the dosage without asking your medical assistant.
Which side effects can I perceive from this remedy?
All medications may cause side effects, but many people have no, or minor, side effects. Contact your doctor in case the following
Common side effects persist or worsen:
headache
appetite loss
indigestion
changes in mood
nervousness
bone fractures
stomach bloating
difficulty with sleeping
thin, fragile skin
Seek medical attention immediately if you experience any of these
Serious side effects:
convulsions
changes in menstrual periods
psychotic behaviors
tarry, black stools
bleeding, unusual bruising
problems with vision
severe allergic reactions such as itching, hives, rash, tightness in the chest, difficulty breathing, swelling of the face, mouth, tongue, lips
severe vomiting or nausea
irregular or fast heartbeat
unusual weight gain
prolonged sore throat, fever or cold
swelling of legs or feet
vomiting that looks like coffee grounds
This list of side effects is not complete. If you experience any other effects, inform your medical assistant.
What other medicines affect Aristocort (Triamcinolone)?
Birth control pills, iarithromycin,itraconazole since the risk of side effects, for examplr adrenal gland problems or nervous system may be increased
Barbiturates (for example, phenobarbital), hydantoins (eg, phenytoin), carbamazepine, or rifampin since they may decrease the effectiveness of Aristocort
Mifepristone, aspirin or ritodrine since the risk of their side effects may be increased by Aristocort
This list of interactions may not be complete. Below is the list of several medications which interract with Aristocort:
a diuretic (water pill)
diabetes or insulin medications you take orally
a blood thinner such as warfarin (Coumadin)
aspirin (taken on a daily basis or at large doses)
cyclosporine (Gengraf, Neoral, Sandimmune)
antibiotics such as rifampin (Rifater, Rifadin, Rimactane, Rifamate), ketoconazole (Nizoral), or troleandomycin (Tao)
seizure drugs for example phenobarbital (Luminal, Solfoton) or phenytoin (Dilantin)
Don't start or stop taking any pill without healthcare professional approval.
What should be proper storage of Aristocort?
Keep it at room temperature, between 68 and 77 degrees F (20 and 25 degrees C). Keep away from heat, moisture, light, children and animals.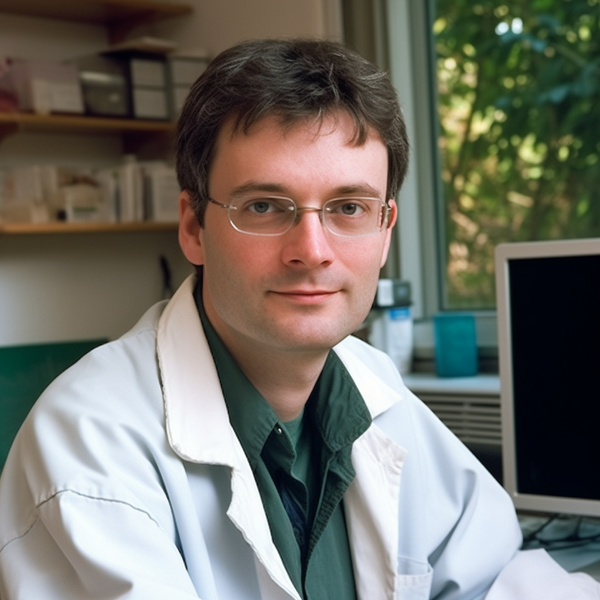 He knows everything about medications – to which pharmacological group the drug belongs, what components are included in its composition, how it differs from its analogs, what indications, contraindications, and side effects remedy has. John is a real pro in his field, so he knows all these subtleties and wants to tell you about them.