Generic name: Nimodipine
Brand names: Nimotop
General Informaion about Nimotop
Nimotop decreases problems associated with bleeding in the brain (subarachnoid hemorrhage-SAH). Nimotop belongs to a group of remedies known calcium channel blockers. Our organism reacts to bleeding by narrowing the blood vessel. Thus the blood flow becomes slower. Though, if the bleeding in the brain occurs, stopping blood flow may cause damage to brain. Nimotop relaxes blood vessels in the brain which are narrowed, near the bleeding  area. As the result blood flow becomes easy. Nimotop reduces damage to brain. Nimotop can be prescribed by your doctor for other purposes not listed above.
What symptoms or conditions should I report to a doctor before I take this medicine?
Inform your doctor if you have allergy to any of the component of this remedy or to other dihydropyridine calcium channel blockers (such as amlodipine, nifedipine), or if you have the history of any other allergies.
It is important to report to a doctor if you have or had:
low blood pressure
high blood pressure (hypertension) which you are treating
liver disease
a history of heart problems such as a congestive heart failure, heart attack or slow heart rate
Perhaps your doctor will not prescribe you this medicine or he may change the dosage if you have any of the conditions above. Don't drink alcohol during nimotop treatment. Don't forget to inform your physician or dentist that you are taking this medicine in case you need surgery. FDA pregnancy category C. This remedy may cause harm to foetus. Tell your medical assistant if you are planning to become pregnant or if you are pregnant. There is not enough information about usage of nimotop during lactation. That is why it is not recommended to take nimotop if you are breast-feeding. People over 65 years are more likely to experience side effects from this remedy. Your doctor may chenge the dosage fo you.
How should you take Nimotop?
Note: This remedy was prescribed to you only. Do not share this medicament with others. Follow the exact prescription of your doctor, never change the dose. Check the prescription label list before starting treatment. Contact you medical assistant or pharmacist if you need more information. Nimodipine is usually prescribed immediately after the bleeding in the brain and is taken every 4 hours or as recommended by your medical assistant. Take the pill with the full glass of water or as your physician recommends. Don't lie down for 10 minutes after taking this remedy. Take the whole pill, don't crush it.
Take the capsule at least 1 hour before and 2 hours after meals or as your physician recommends. Swallow the whole capsule. If you cannot do that, make a hole in the capsule and drink the liquid. Never mix the liquid of the capsule with other liquids, don't inject this medication. Don't take antacids for two hours before or after taking nimodipine. Don't eat grapefruit or drink grapefruit juice! Talk to your medical assistant if you need more information. It is extremely important to continue taking this medicine even if you feel better, and in case you don't notice any improvement.
Talk to your physician if any questions occur. This medicine is usually prescribed to be taken for 2 to 4 weeks. Never stop taking this medicine suddenly without consulting your medical assistant. Follow your medical assistant's directions carefully. Inform your dotor in case your condition worsens.

What if I miss a dose?
If you forgot to take your dose, take it as soon as it is possible. Don't double dose if it is almost time for your next dose. Take only one dose at once.
Overdosage
If you think you are overdosed, seek emergency medical attention or contact your doctor immediately. Here are symptoms of a nimodipine overdose:
fainting
weakness
confusion
chest pain
slurred speech
dizziness
shortness of breath
an unusually fast or slow heartbeat
coma
Which side effects can I perceive?
Seek emergency medical help if you experience any of these symptoms of an allergic reaction: swelling of your lips, face, throat  or tongue, difficulty breathing, hives.
Don't use this remedy and call your doctor right away if you experience any of the following
Serious side effects:
severe dizziness, fainting
swelling in your ankles or legs
unusually fast or slow heartbeats
unusual weakness, easy bruising or bleeding
Below is the list of less serious side effects.
Continue taking nimodipine and consult your medical assistant if you have any of them:
headache
sweating
flushing (warmth,redness or tingling feeling)
mild dizziness
constipation, nausea
This list of side effects may be incomplete. Inform you doctor about any side effects you experience.

How should Nimotop (nimodipine) be stored?
Keep it at room temperature at 77 degrees F (25 degrees C) in the original packaging. Keep away from light, moisture, children and pets. Don't freeze.
The information contained here is not intended to cover all possible uses, drug interactions, directions, allergic reactions, warnings, precautions or adverse effects.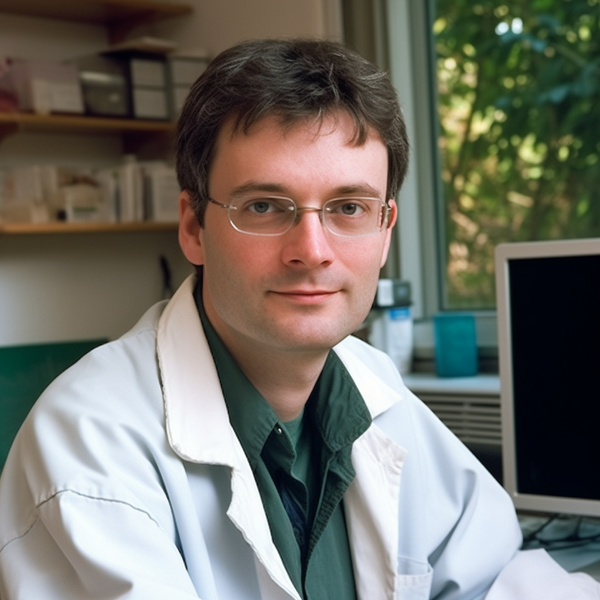 He knows everything about medications – to which pharmacological group the drug belongs, what components are included in its composition, how it differs from its analogs, what indications, contraindications, and side effects remedy has. John is a real pro in his field, so he knows all these subtleties and wants to tell you about them.