Generic Name: naproxen (na PROX en)
Brand Names: Naprosyn, Leader Naproxen Sodium, Anaprox, Midol Extended Relief, Aleve, Naprelan
What is Naprosyn usually prescribed for?
Naprosyn is known as a nonsteroidal anti-inflammatory drug. It is used to relieve the stiffness, inflammation, swelling and joint pain which are associated with  ankylosing spondylitis (spinal arthritis), juvenile arthritis, bursitis, acute gout, tendinitis, osteoarthritis (the most common form of arthritis), rheumatoid arthritis. It is also prescribed to relieve different types of mild to moderate pain as well as menstrual pain. Naprosyn can also be prescribed by your doctor for other purposes not listed above.
General Information about Naprosyn.
Naprosyn may increase the risk of life-threatening circulation or heart problems (such as stroke or heart attack). The longer you use this remedy, the risk will be higher. Don't take this remedy after or before heart surgery (it is also called coronary artery bypass graft or CABG). Contact your doctor immediately in case you experience symptoms of circulation or heart problems, such as shortness of breath, slurred speech, problems with balance or vision, chest pain.
Naprosyn may also increase the risk of serious problems with stomach or intestines, including ulcer or bleeding. Warning: these conditions can be fatal! Gastrointestinal effects can happen without prior symptoms. The risk of serious gastrointestinal side effects may be even higher in older patients. Contact your healthcare professional promptly if you noticed any side effects, such as bloody, tarry or black stools, vomit which looks like coffee grounds or coughing up blood.

Attention!
It is important not to use any other non-prescription drugs for pain, allergy or cold without talking to your doctor first! Don't drink alcohol while treating with Naprosyn! Avoid prolonged exposure to sunlight. Naprosyn should be taken with great caution if you are taking blood-thinning medication, drugs that reduce inflammation and fever, if you have high blood pressure or heart disease. Don't drive, operate machinery, don't participate in any hazardous activity that requires full mental alertness until you are aware how this remedy affects you.
Never take Naprosyn if you have allergy to naproxen, aspirin or other NSAIDs.
Contact your doctor if you have any of the following conditions (the doctor may change the dosage):
kidney or liver disease
if you smoke
polyps in your nose
high blood pressure, congestive heart failure, heart disease
a history of heart attack, stroke, or blood clot
a history of stomach bleeding or ulcers
asthma
a bleeding or blood clotting disorder
Special precautions for pregnant or breastfeeding women.
FDA pregnancy category C. Before taking this remedy inform your physician if you are pregnant or planning to become pregnant during treatment. Taking Naprosyn during the last trimester may cause birth defects. Don't take this drug unless your healthcare professional recommends you. Be also informed that this medicine passes into breast milk and may harm a baby. Don't take this remedy without contacting your doctor first if you are breast-feeding a baby. Never give this drug to a child which is under 2 years age without contacting your doctor.
How do I take this medicine?
Take Naprosyn with food and with glass of water in order to avoid problems with stomach. Don't take it on an empty stomach.
Take it on a regular basis if you treat arthritis, take it exactly as it was prescribed by your doctor.
What is the recommended dosage of Naprosyn?
For adults:
Ankylosing Spondylitis, Osteoarthritis, Rheumatoid Arthritis. The recommended doses are 250 milligrams, 375 milligrams, or 500 milligrams twice per day (in the morning and in the evening). Your doctor may change your dose. You will notice positive results in two-four weeks.
Acute Gout. Start with 750 milligrams, followed by 250 milligrams each 8 hours until you feel the improvement.
Menstrual Cramps, Mild to Moderate Pain, Bursitis, Acute Tendinitis. Start with 500 milligrams, followed by 250 milligrams each 6 to 8 hours. The most dose you need to take during a day is 1, 250 milligrams.
For Children:
Juvenile Arthritis The recommended dose is 10 milligrams per 2.2 pounds of body weight. Split this dose into 2 doses. Follow your doctor's directions carefully when giving a child this medicine.
There is not enough information about using Naprosyn in children younger 2 years old.
Older Adults:
Your doctor will probably prescribe the small dose.
What should you do if you miss a dose?
If you forgot to take medicine, take it as soon as you remember. If it is almost time for the next dose, skip the missed one and get back to your regular schedule. Never double the dose.
What should you do if you suspect overdosage?
Any medicine taken in large dosage can have serious consequences. If you consider you are overdosed, seek medical attention urgently. Here is the list of some symptoms of Naprosyn overdose:
nausea
drowsiness
heartburn
vomiting
indigestion
Which side effects can I perceive?
Contact your doctor immediately if you experience any of these signs of an allergy: hives; swelling of your face, tongue, lips or throat; difficulty breathing. Don't take Naprosyn and seek immediate medical attention in case you experience any of the following
Serious side effects:
tarry, bloody, black stools
urinating less than usual or not at all
vomit that looks like coffee grounds, coughing up blood
severe tingling, pain, numbness, muscle weakness, bruising
chills, neck stiffness, increased sensitivity to light, purple spots on the skin, and/or seizure (convulsions)
slurred speech, shortness of breath, problems with vision or balance, weakness, chest pain
swelling or rapid weight gain
loss of appetite, nausea, stomach pain, jaundice (yellowing of the skin or eyes), dark urine, clay-colored stools, low fever
fever, sore throat, and headache with a severe blistering, peeling, and red skin rash
Less serious side effects:
gas, bloating
blurred vision
ringing in your ears
headache, nervousness, dizziness
upset stomach, constipation, mild heartburn or stomach pain, diarrhea
rash or skin itching
You can experience any other side effects. Contact your doctor if you feel any side effect.
Interactions with Naprosyn?
It is of highest importance to tell your doctor about all drugs you take because they may interract with the following:
Methotrexate
Probenecid (Benemid)
Aspirin
Blood-thinning medications such as Coumadin
Oral diabetes drugs such as Diabinese and Micronase
Furosemide (Lasix)
Phenytoin (Dilantin)
ACE inhibitors such as the blood-pressure medication Zestril
Beta blockers such as the blood-pressure drug Tenormin
Lithium (Eskalith, Lithobid)
Naproxen sodium (Aleve, Anaprox)
Sulfa medications such as the antibiotics Bactrim and Septra
What should be a proper storage?
Keep Naprosyn at room temperature away from heat, light, children and animals.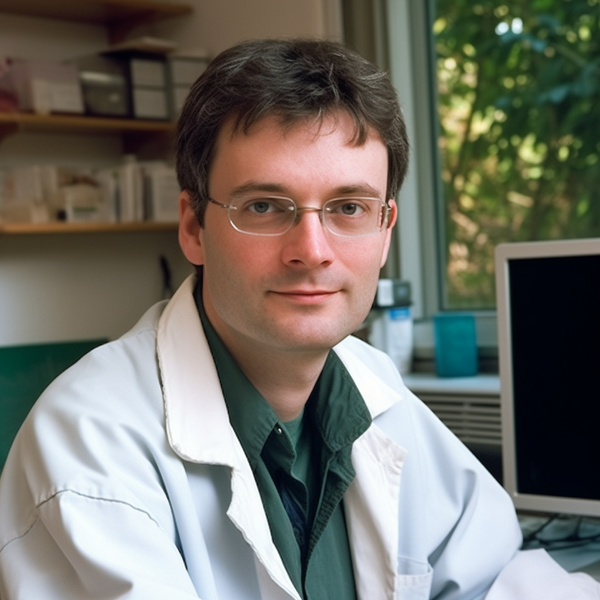 He knows everything about medications – to which pharmacological group the drug belongs, what components are included in its composition, how it differs from its analogs, what indications, contraindications, and side effects remedy has. John is a real pro in his field, so he knows all these subtleties and wants to tell you about them.