Generic Name: Disulfiram (die sul FER am)
Brand name: Antabuse
NDC: 51285-524
What Does This Drug Do?
This drug contains such active ingredient as disulfiram. It is a type of drug known as an aldehyde dehydrogenase inhibitor. Doctors recommend this medicine to help people get rid of alcohol abuse.
Do not drink alcohol while taking this remedy. What are the side effects of drinking on Antabuse? It will result in a dangerous and severe reaction. Keeping this in mind prevents people from drinking alcohol.
How Does Antabuse Work?
Disulfiram acts by interfering with the way the person's organism metabolizes alcohol. It blocks an enzyme that is involved in processing alcohol. Alcohol drinks are broken down to a compound which is known as acetaldehyde. Acetaldehyde will be further broken down in the liver. Disulfiram interferes with this process. Thus if a person drinks alcohol, the body cannot process it as usual, and acetaldehyde accumulates in the blood. If there is a high level of acetaldehyde in the body, it will affect blood vessels and the heart. A person may feel an irregular heartbeat, flushing, a drop in blood pressure, and dizziness. There are other symptoms, such as palpitations, vomiting, nausea, and shortness of breath. It is the adverse reaction of the body to alcohol. The reaction is called the disulfiram reaction. Usually, it is enough for a person to refuse to drink alcohol.
A patient will experience the disulfiram reaction to alcohol around 10 min after having a drink of alcohol. It may last even up to several hours. This reaction can be very dangerous! However, for most people, knowing that they might have this dangerous reaction is enough to stop using alcohol.
Please avoid drinking alcohol for at least 24 hours before taking this remedy. Also, avoid drinking alcohol for at least a week after stopping using this remedy. It is important to follow these instructions because the reaction can still occur.
What Is This Remedy Used for?
Antabuse will help you to get rid of problems with alcohol.
How to Take Antabuse
So what is Antabuse dosage?
Take this medication orally, generally once daily in the morning, with or without a meal, or as prescribed by your doctor. Take this medication at bedtime if it makes you sleepy.
Your medical condition and therapeutic response will determine your dosage. However, 500 milligrams per day is the maximum dosage that is advised.
Take Antabuse exactly as prescribed by your doctor. Check all instructions on the prescription drug label. Your doctor may periodically adjust your dose to ensure you achieve better results. Never use this medication more or less than recommended or for an extended time.
Blood tests will be required often to monitor your liver's health.
If you use Antabuse, carry an ID card or wear a medical alert tag. In addition, you should tell any healthcare professional treating you that you are taking disulfiram.
Your doctor might advise a family member or other caregiver to administer the medication to you when Antabuse is used as a component of a program to treat alcoholism or detoxification. This is to ensure that you treat as directed and take the medication.
The missing dosage should be taken as soon as you recall. Then, unless your doctor instructs you otherwise, take the remaining daily doses at regularly spaced intervals.
Continue using this medication as prescribed for the best results. Antabuse may be prescribed for as long as several years.
Warnings About This Drug
It is crucial not to drink alcohol while taking this drug. Also, refuse alcohol one week after Antabuse therapy; otherwise, a disulfiram reaction may occur. The reaction can be very dangerous.
Certain aerosol sprays, foods, remedies, tonics, liquid medicines, perfumes, and toiletries may contain enough alcohol ingredients to be the reason for the disulfiram reaction. Please be careful with "non-alcohol," "alcohol-free," and low-alcohol drinks like wine or beer. They can also provoke this reaction since they still contain some alcohol.
Contact your doctor immediately if you have a disulfiram reaction. 
Antabuse should never be given to a person without their knowledge of taking medicine.
You Must Tell Your Doctor if You Have the Following Conditions:
   epilepsy;

   diabetes;

   kidney failure;

   a disease affecting the airways or lungs (respiratory disease);

   liver disease.
Don't Use This Remedy if You Have the Following:
   coronary heart disease;

   psychotic illness;  

   history of stroke;

   heart failure;

   severe mental disorders;

   high blood pressure (hypertension);

   are breastfeeding;

   are at risk of suicide.
Please be informed that you can not take this remedy if you have allergic reactions to any of the ingredients of Antabuse. Remember, you need to consult your doctor if you have had any allergies in the past. Stop using this medicine and contact your doctor immediately if you have an allergic reaction. 
Breast Feeding and Pregnancy
Some remedies are not recommended to be taken during the period of breastfeeding or pregnancy. Do not forget to tell your doctor if you are planning a pregnancy or if you are pregnant.

This specific medicine may be prescribed during pregnancy if the expected benefit to the mother and fetus is greater than the possible risk to the fetus. Avoid taking Antabuse during the first trimester.
At the same time, there wasn't found information concerning the safety of the remedy while breastfeeding. That is why it is not recommended to take it by breastfeeding mothers. Talk to your doctor according to this issue.
Label Warnings
This medication may cause drowsiness. Do not drive or operate machinery. Don't drink alcohol.

What Are Possible Side Effects?
This remedy can affect different people in different ways. Below is the list of side effects connected with this remedy. But it doesn't mean everyone taking Antabuse will experience the same side effects:
   nausea and vomiting;

   drowsiness;

   tiredness;

   decreased sex drive;

   bad breath;

   allergic skin rash;

   mood changes, strange or abnormal thoughts, or depression;

   liver problems.
Please be informed that there might be other side effects. Please check the information provided with the remedy or talk to your doctor to learn more about any other possible side effects.
How Can This Remedy Affect Other Remedies?
Note: you need to inform your doctor about all drugs and medications you are taking before you start treatment with this pill. This includes remedies you have purchased without a prescription and herbal medicines.
Check every product's components, as some liquid medicines, tonics, toiletries, and sprays may contain alcohol. Contact your doctor if you have any questions.
Disulfiram increases the anti-blood-clotting effect of the anticoagulant warfarin. Therefore, if this drug is taken along with warfarin, a small amount can be enough to avoid bleeding.
Disulfiram inhibits the metabolism of the following specifics and may increase their blood levels and the risk of possible side effects, such as:
benzodiazepines such as 

diazepam

 and temazepam;

chlordiazepoxide;

imipramine;

phenytoin;

desipramine;
If any of the following are taken together with this drug, there may be an increase in confusion and changes in mood:
metronidazole;

isoniazid;

paraldehyde

 must be avoided during the treatment;

amitriptyline may increase the effect of disulfiram, and a patient can experience a more intense disulfiram reaction with alcohol.
Storage
Disulfiram should be stored at room temperature in a tightly closed container. Protect from moisture, direct heat, and light. Do not store it in the bathroom or near a sink. Keep disulfiram out of the reach of children and away from animals.
Check Antabuse reviews and buy it at an online pharmacy store.
Warning: Before taking the drug, you need to consult your doctor. The information in this article is not intended to cover all possible precautions, drug interactions, adverse effects, directions, uses, allergic reactions, or warnings.
Antabuse Brand Names in Different Countries
Here is the list of countries and the brand names of Antabuse (Disulfiram) pills for you to quickly find the medicine in your country.
Argentina: Abstensyl, Disulfix, Vandisul
Austria, Norway, Sweden: Antabus
Australia, Canada, United Kingdom, Ireland, Israel, New Zealand, United States, South Africa: Antabuse
Belgium: Antabuse, Esperal
Brazil: Antietanol, Sarcoton
Switzerland, Czech Republic, Germany, Denmark, Spain, Finland, Turkey: Antabus
Chile: Antabus, Tolerane
France, India: Esperal
Hungary: Antaethyl
Italy: Antabuse, Etiltox
Japan: ジスルフィラム
Mexico: Etabus
Netherlands: Antabus, Refusal
Poland: Anticol
Portugal: Tetradin
Russia: Esperal (Эспераль)
Thailand: Alcobuse, Anta-al, Antabuse, Antinol, Chronol, Difiram
Ukraine: Esperal (Эспераль), Tetlong (Тетлонг), Teturam (Тетурам)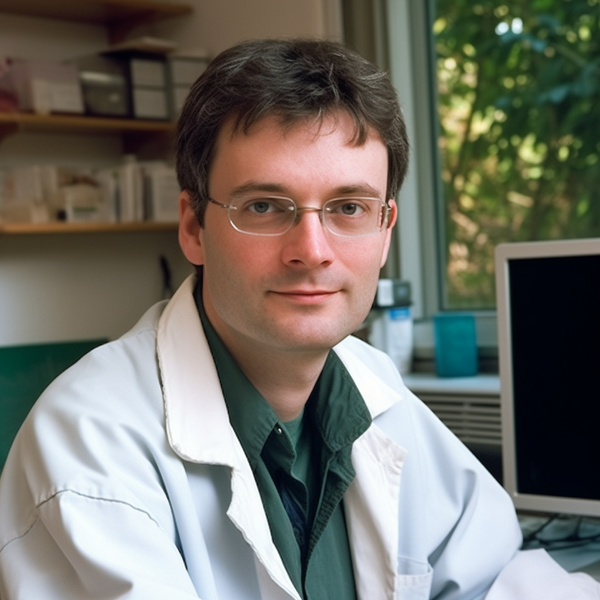 He knows everything about medications – to which pharmacological group the drug belongs, what components are included in its composition, how it differs from its analogs, what indications, contraindications, and side effects remedy has. John is a real pro in his field, so he knows all these subtleties and wants to tell you about them.